10 Best WordPress Education Themes for Teachers in 2024
As the education landscape continues to evolve, having an online presence is even more crucial than before. Because of this, using the right WordPress theme for your education website is a must.
Educators need websites that serve as virtual classrooms, going beyond the confines of physical settings. This highlights the importance of choosing the right themes for educators. Ultimately, the objective is to create websites that students genuinely enjoy using and find beneficial for their learning journey.
This article guides teachers, professional tutors, and even university directors in choosing the right WordPress education themes for 2024. It lists and explains themes, helping all teachers, regardless of tech skills, make a suitable choice. 
Read on to find out about the themes that will make your online educational journey smooth and simple.
Our Picks for the Best WordPress Educational Themes
Defining a "great" education theme depends on individual needs, preferences, and the educational context. That said, an education WordPress theme includes these important elements:
Easy to Use: The theme should have an easy-to-use design for smooth interaction by students, teachers, and visitors.
Works Everywhere: It should look good on computers, tablets, and phones.
Manage Courses: It helps you create, organize, and teach courses easily.
Make it Yours: You can change how it looks to match your style.
Loads Fast: It should be optimized for speed and performance.
Add Media: You can put videos and audio for better learning.
Community Building: Features like forums, social integration, or collaboration tools facilitate interaction among students, teachers, and the community.
Stay Safe: A good theme makes sure your information is safe, especially important school data, and keeps the online space secure.
Clear Instructions: Clear and comprehensive documentation helps users set up and customize the theme effectively.
Scalability:  Can handle more courses, students, and features as you grow.
Keeping these important features in mind, here are the best educational themes for you to choose from.
1. Astra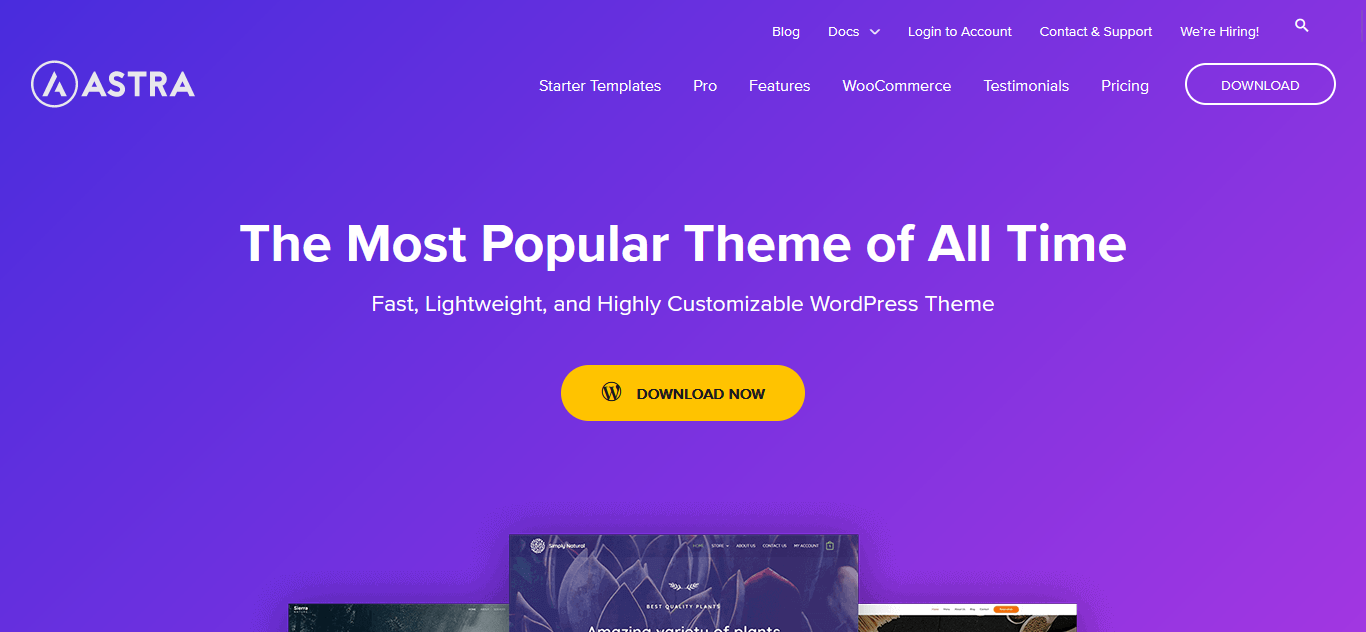 Imagine a WordPress theme that adjusts to your teaching needs without any hassle. Well, you don't have to. Astra, loved by many educators with its whopping 400,000 users, is your educational institution's key to making a great online presence.
This theme is popular because it's super flexible. You can easily change it using the live editor in WordPress. You can also use drag-and-drop page builders like SeedProd to design your own layouts – it's that simple!
Astra goes a step further by giving you ready-to-use starter templates. These templates cover different kinds of education websites, like online coaching or school sites. They give you a strong base to start from.
But Astra isn't just about looks. It also works well with LearnDash, which is a famous system for managing online learning. With this, you can easily share online courses, training materials, and results on your website.
Plus, it works well with various LMS systems, ensuring that your website remains a hub for sharing knowledge.
Benefits of Astra
Astra is super quick. This ensures your website loads fast and keeps visitors engaged.
It's designed to make your content shine on search engines
It gives you endless options for colors, fonts, and text size
Astra supports different languages and layouts, making it easy to connect with a global audience
Astra works great with WooCommerce. It lets educators blend online courses with sales opportunities
Drawbacks of Astra
To get the premium templates, you'll need the Essential Bundle on top of Astra Pro's $47 one-year license
Maintaining a fast loading speed might require using Elementor, as it's lighter than the demo sites created with a page builder
2. Academica Pro 3.0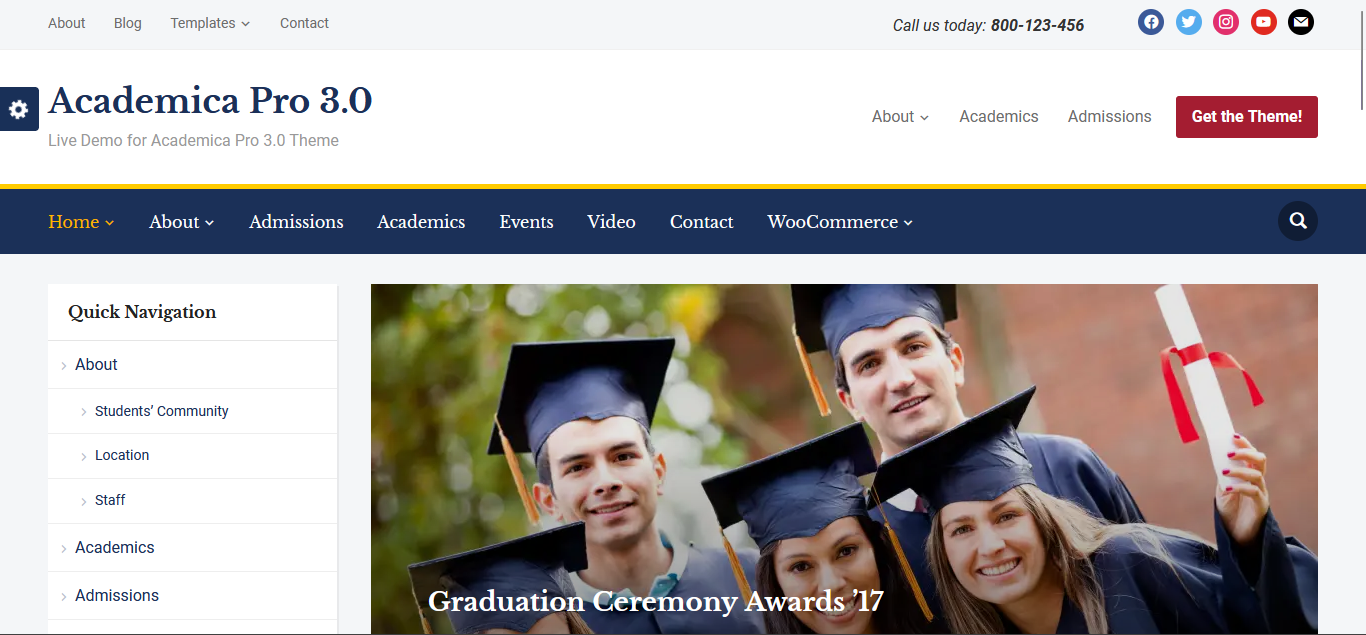 Academica Pro 3.0 is a top-notch WordPress theme that finds the sweet spot between simplicity and a wide range of features. It's a fantastic choice for teachers, schools, and non-profit websites.
This theme keeps things neat by offering a single design layout. But, within this layout, you get the flexibility to pick between two or three columns, select from three different menu designs, and choose from four distinct page and post layouts. This means you can make your site look and feel just the way you want.
Moreover, Academica Pro 3.0 smoothly works with WooCommerce. It allows you to market digital resources directly from your website. This is a great way to expand your educational offerings and enhance accessibility to valuable materials.
Right on the homepage, there's also a standout featured slider section. This dynamic element helps you showcase important content, courses, or upcoming events, grabbing the attention of your visitors from the get-go.
Benefits of Academica Pro 3.0
Use the Dynamic Homepage Builder to create a special layout with custom widgets
Upload your own logo directly in Theme Customizer, and it'll appear perfectly in your theme's header
Academica Pro 3.0's layout works seamlessly on mobile and tablets
This theme also works with Yoast SEO's Breadcrumbs for a stronger online presence and easier navigation
The built-in support for The Events Calendar plugin simplifies event organization
Drawbacks of Academica Pro 3.0
Some users might find Academica Pro 3.0's initial look a bit too traditional, not matching modern design trends
Offering just three menu design options might restrict users who seek more varied and unique navigation styles
Academica Pro 3.0 is a completely new and different theme, and you have to buy it separately from Academica Pro 2.0
3. Education Academy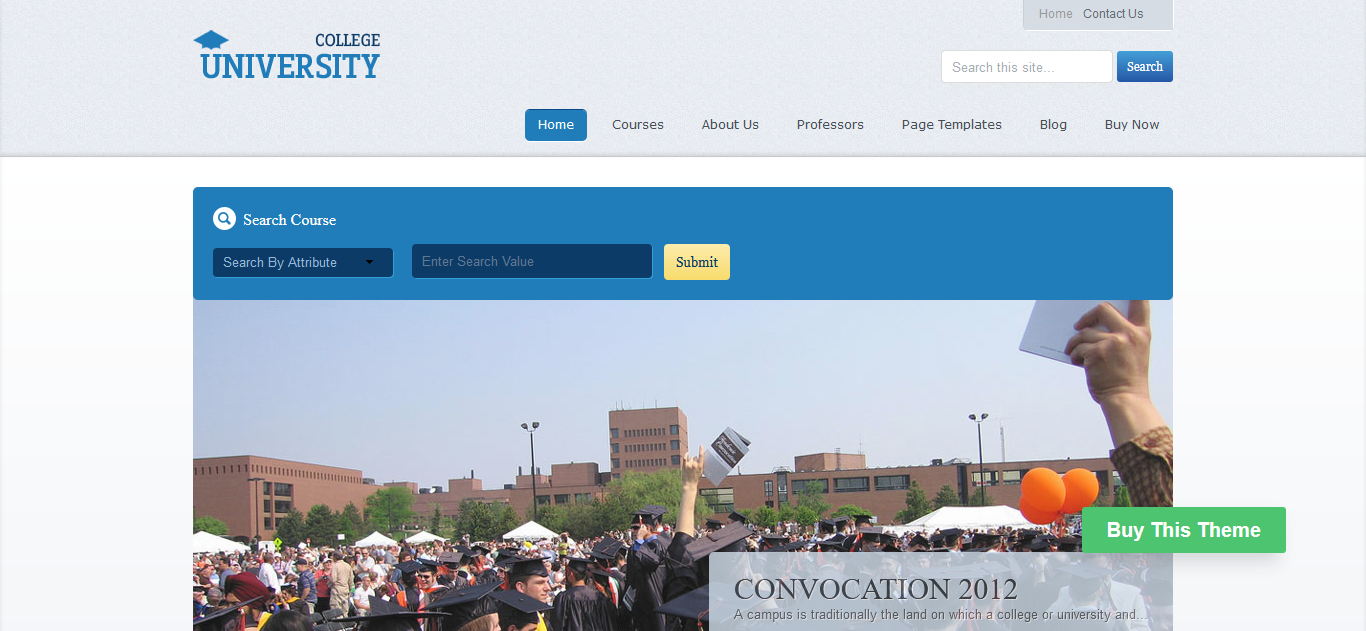 In the big world of teacher education themes, Education Academy stands out as a friendly and functional choice. Built for schools and colleges, it's all about making your academic online journey as easy as possible.
One fantastic feature of Education Academy is its array of pre-designed page templates. These templates aren't just convenient; they also give educators the power to easily tweak the look of each page.
Going even further, Education Academy brings a bunch of custom page layouts for your blog. This feature empowers educators to keep their website visitors engaged and informed through a fully operational blog section.
It is perfect for sharing the latest news, updates, and insights related to the educational institute.
And here's the icing on the cake: the one-click auto-install feature. It's like the red carpet for educators that simplifies those initial steps to launch your website with ease.
Benefits of Education Academy
Connect smoothly with tools like Gravity Forms to add useful features to your site
Build your site layout like a puzzle with a user-friendly widgetized homepage
Make your site easy to find using top SEO plugins like All in One SEO Pack
Tweak your content using advanced custom fields for a personal touch
Select from countless colors to make your site match your style perfectly
Drawbacks of Education Academy
The default design might feel too old-fashioned or not modern enough for certain users
No free version
4. Nayma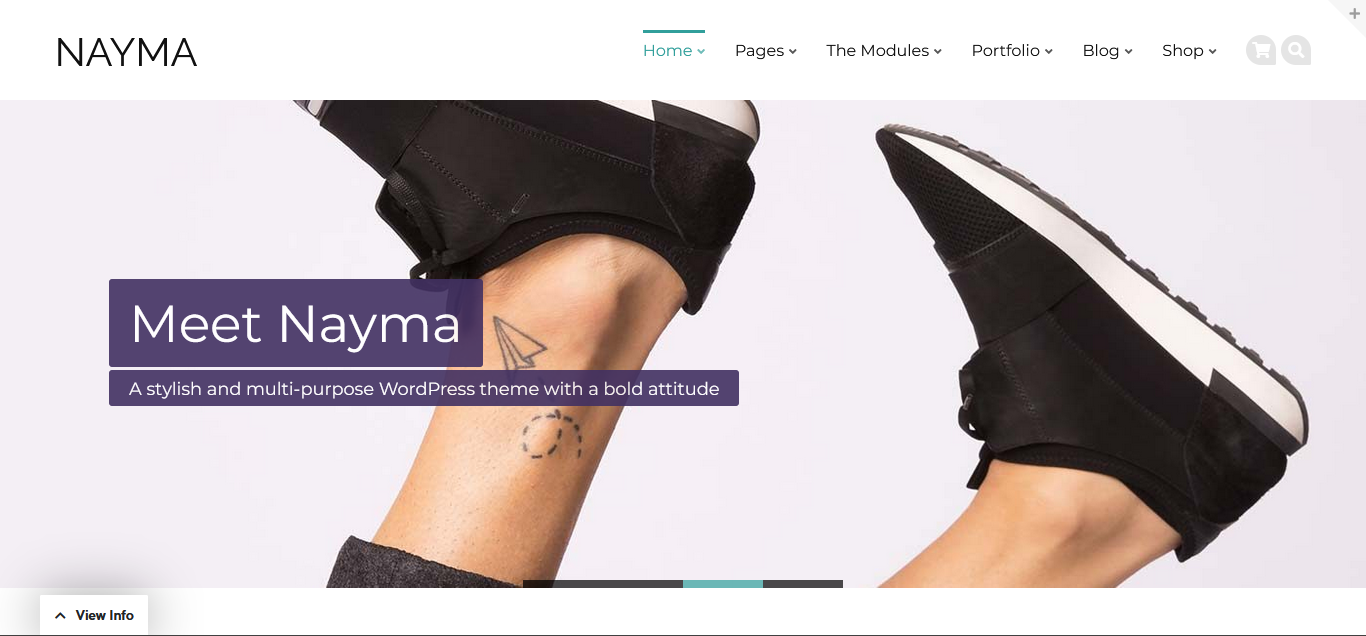 Nayma is an excellent education theme for WordPress known for its simple yet stylish design. With a clean white background and vibrant colors, your content will grab attention and look great.
This theme's aesthetic not only enhances the visual appeal but also directs focus onto the educational material you're sharing.
This theme isn't just for schools; it's versatile and works well for any type of website. If you're running a school, college, or any educational institution, Nayma has the tools you need to create a great online presence.
One cool feature of Nayma is its portfolio function. This helps schools connect better with their community by showing off their projects and achievements. It's like sharing success stories that make everyone proud to be part of the school.
Nayma makes building your website easy with modules. These are the building blocks that you can put together to make your site look awesome. You don't need to know any fancy coding – just mix and match these modules to create a professional-looking website in no time.
Benefits of Nayma
Nayma follows the best WordPress practices, so it works well with your current tools and plugins
You can use it to sell digital products or services thanks to its WooCommerce integration
Nayma is designed to look awesome on all kinds of devices, like phones and tablets
It displays your content in your audience's preferred language
This theme gets along with the latest WordPress editor, Gutenberg
Drawbacks of Nayma
Nayma's modules simplify website building but might limit highly unique designs
While Nayma is user-friendly, beginners to WordPress might still find it a bit challenging
It costs a bit more than the other themes
5. Guru
Among WordPress themes, Guru is remarkable for learning management due to its comprehensive features.
One of its highlights is how well it works with the Sensei plugin. This combo lets you create full-fledged online courses, write lessons, give quizzes, and keep an eye on how students are doing – all while letting them sign up easily.
Guru also uses tools like the Visual Page Builder plugin and shortcodes to help you tweak the appearance of your website without getting into complex details. And you don't have to worry about collecting fees for your courses as the WooCommerce integration helps you with it.
Communication is key, and that's where Guru has also got your back. It comes with the Contact Form 7 plugin, which is super handy for creating and managing forms. This is great for handling questions, feedback, and connecting with others.
Benefits of Guru
This theme gives you many ways to make interesting blogs to connect better with students and parents
You can show off student work and projects in a fancy portfolio gallery that you can customize
Stand out with a mega menu option that showcases image banners
Add Buddypress to your site without trouble. This lets students, parents, and colleagues chat, share, and work together online
Effortlessly schedule and showcase key dates like exams, meetings, and activities using integrated event calendars
Drawbacks of Guru
If you want to use Sensei's features, you'll need to buy it separately, which adds extra costs
6. Education Zone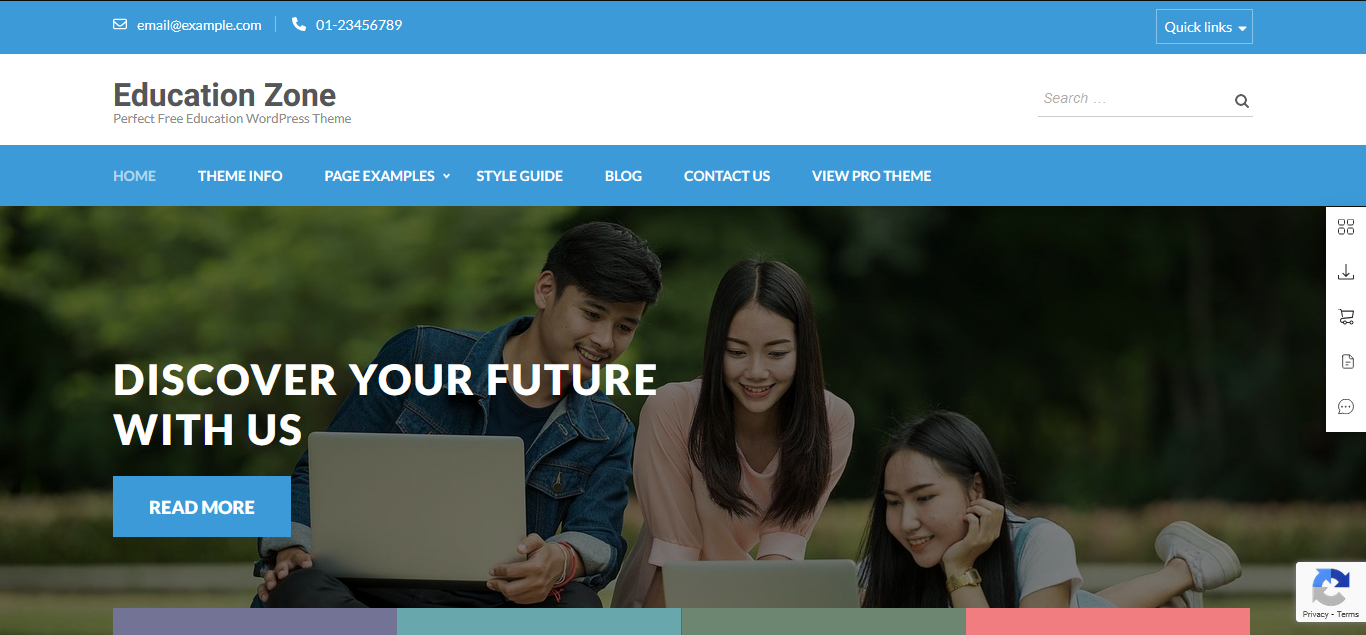 If you're a teacher looking for a perfect mix of style, practicality, and easy access, Education Zone provides the ideal platform for you.
When you land on the theme's homepage, the lively colors instantly catch your eye. They effortlessly pull people into your educational content.
What's more, getting your site ready and making it your own is super simple. Thanks to the friendly WordPress Customizer, you can change your site's looks in real-time, with no tech troubles.
And it doesn't stop at the basics. This theme offers a unique membership feature that creates a designated space exclusively for members. Within this space, your courses remain accessible solely to them.
This approach fosters an exclusive atmosphere and guarantees that essential school content reaches the intended audience.
Benefits of Education Zone
Easily get people involved with interactive buttons that guide them to take action
Let your visitors find what they need effortlessly with multiple menus
Start customizing quickly with pre-made pages and example content
Your content will look amazing on screens with great quality, thanks to the Retina-ready design
More people can find your site online because it's set up well for search engines
Drawbacks of Education Zone
Since it's free, your website might look similar to others using the same theme
7. Los Ninos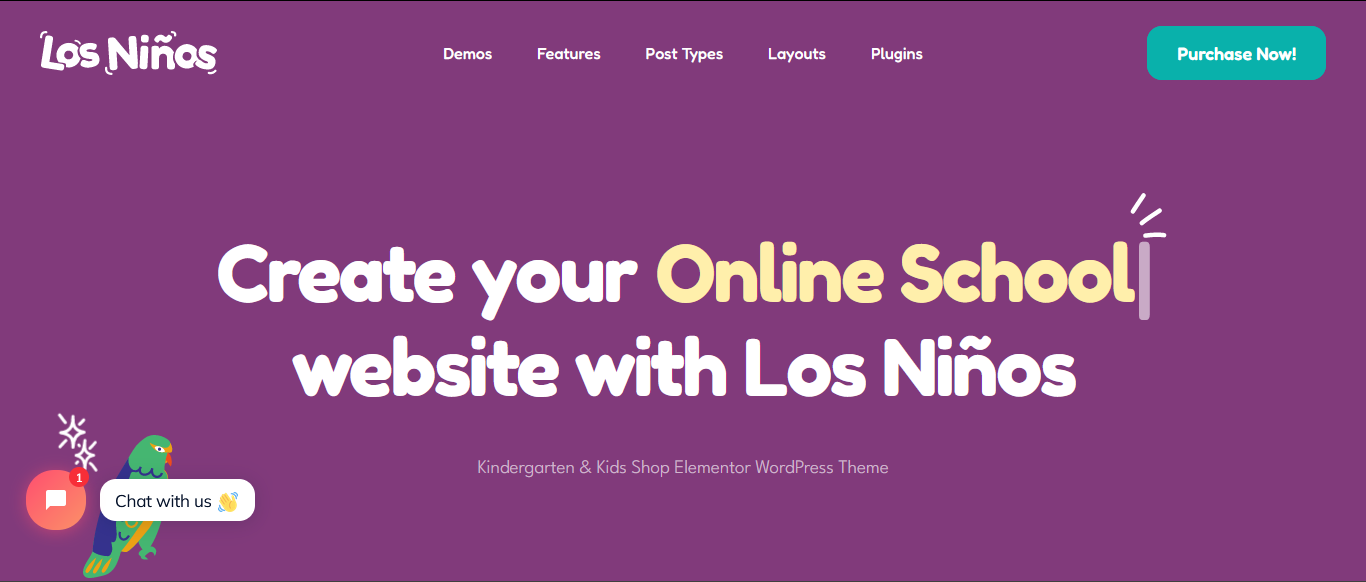 Los Ninos is a versatile theme designed for schools and kindergartens, complete with special features for online learning.
Getting started is a snap. You get four ready-made teacher website template options, each with colorful and engaging designs.
Both teachers and administrators can make the most of this theme. It provides pre-assigned teacher profiles, helping you showcase your educators in a personal way. Plus, there's a dedicated section for sharing comprehensive information about your preschool or daycare institution.
Last but not least, it includes a classes section, so you can share details and schedules of lessons. This ensures that everyone, from students to parents, stays well-informed.
Benefits of Los Ninos
Enjoy a functional blog feature
Create subscription-based content, podcasts, videos, and more to engage your audience
Easily set up online stores using WooCommerce integration to sell materials or products
Boost interaction with over 70 premium widgets like social media, audio, and video tools
Improve your site's visual appeal with a free premium slider plugin
Drawbacks of Los Ninos
If you're going for multilingual sites, the Polylang plugin might not work well with this theme
8. EduMag
EduMag is a no-cost WordPress theme crafted exclusively for educational magazines, schools, colleges, and learning centers. It's your perfect platform to display educational content stylishly.
EduMag's sleek, modern design catches your eye and keeps you interested. It's a fresh look for educational websites that adds some excitement.
Here's the cool part: It has a pagination function, a simple yet efficient tool that organizes your content. This makes navigation and the discovery of valuable articles a seamless experience for your readers.
Lastly, EduMag is super easy to use. You can change things and see them happening right away. No tech struggles – just creating your dream website.
Benefits of EduMag
EduMag uses breadcrumbs to easily show visitors where they are on the website
Take charge of your layout with sidebar controls
EduMag comes with social media tools so you can link up your site with your social accounts
Boost your educational offerings with the WooCommerce integration
It lets you translate your content, making it possible to reach a wider audience
Drawbacks of EduMag
It might not be optimized for search engines out of the box
Since the last update was in July 2022, security might be an issue or it might not work well with the latest WordPress version
9. Masterstudy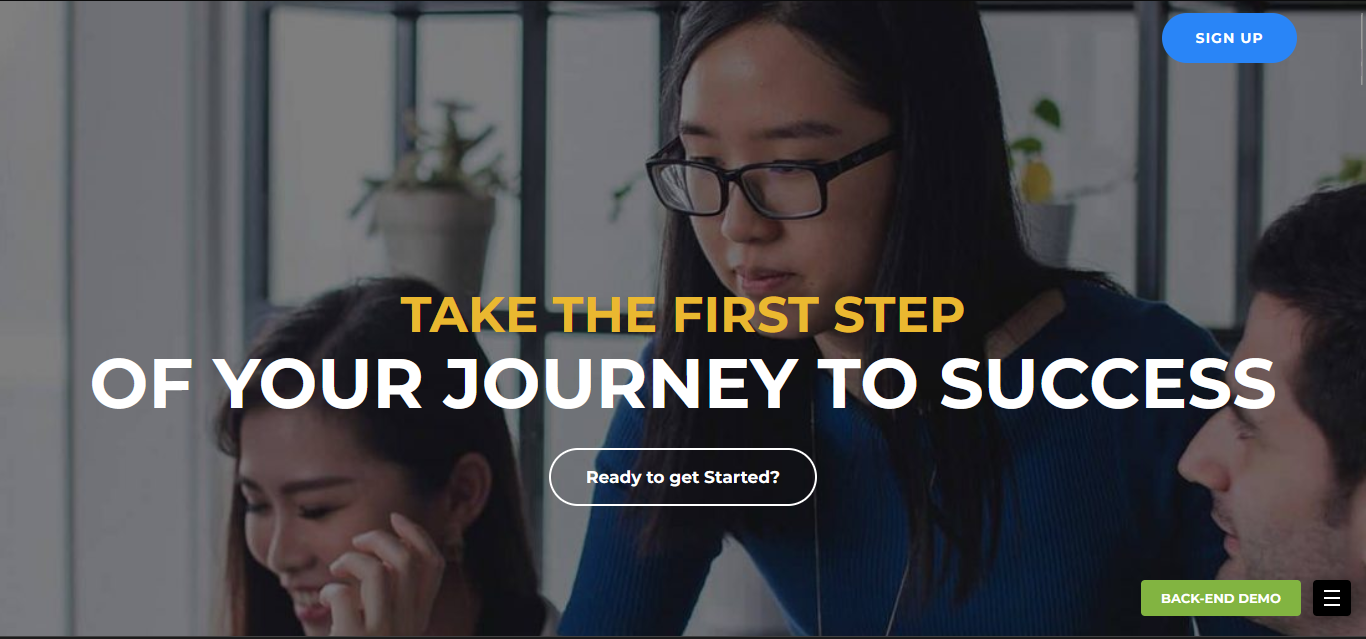 MasterStudy isn't just about how it looks – it's about how good it is at what it does. This theme is a great choice for creating online courses, whether you're a business owner, tutor, part of a junior college, or even a university.
Think of it like a toolkit with different ways to teach, advanced quizzes, and certificates – all in one easy place. You can also use the drip-feed content feature to release course material slowly. This helps keep students interested, excited, and ready to learn.
Through the premium WooCommerce plugin integration, you can easily list courses and categorize classes. Plus, there are three ways to display your courses – grid, list, and single course layouts.
With its premium MailChimp service, staying connected with your audience is easy. You can send emails about course discounts, upcoming programs, experts, and more.
This simple communication strategy makes sure learners are well-informed and excited about learning all through their educational journey.
Benefits of Masterstudy
Seamlessly integrates with Elementor for easy customization
Comes with 16 demos that you can tweak as much as you want
Has a special calendar that counts down to events. This makes people sign up quickly
Provides diverse blog post layouts, photo and video galleries, and event templates
It's translated into 9 languages
Drawbacks of Masterstudy
If you want the iOS and Android app, you'll need to pay an extra $49
It doesn't work together with Gutenberg, which can be faster and less complicated than Elementor
10. Divi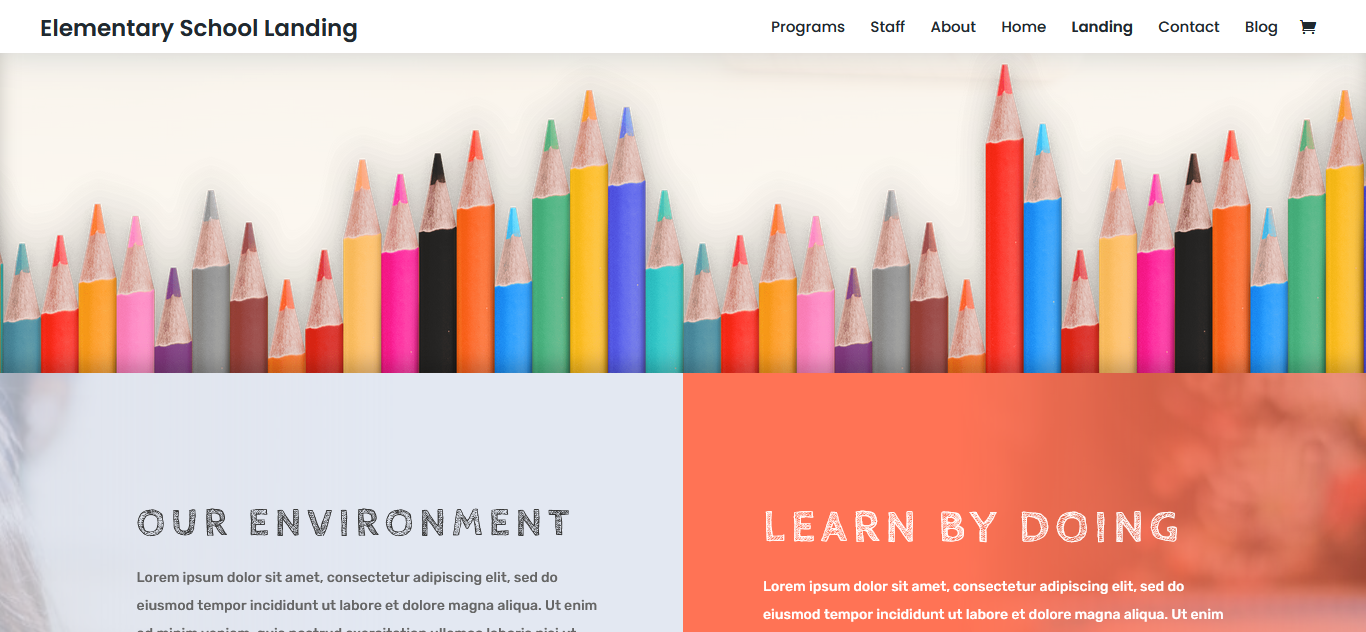 Divi is the go-to education WordPress theme that's kind to your budget. It's a smart choice for schools wanting a custom site without hefty expenses. 
It offers seven ready-to-use templates just for schools, and there are hundreds more to explore. You can blend different components to form a one-of-a-kind education website.
With a range of header designs, you can shape your site's appearance to match your preferences. Divi ensures your website catches the eye, whether your school's aesthetic is classic or contemporary.
Lastly, Divi makes website building easy with its drag-and-drop builder. No need to spend big bucks for a custom design – you can craft your site exactly as you envision. It's the perfect tool for making your school's website truly yours.
Benefits of Divi
Get attractive layouts with wide designs, custom menus, friendly welcome messages, and big background pictures that grab attention
Use the magic color manager to remember your favorite colors, so your site looks consistent and nice
Edit many things at once with multi-select and bulk editing
Add special effects that move as people scroll, making your site interesting and fun to explore
Divi makes your site load faster by smartly handling resources, so your content shows up quickly for visitors
Drawbacks of Divi
The many choices and features in Divi might confuse users new to complex website design
FAQs About WordPress Education Themes
What type of website is educational?
An educational website is a digital platform that offers learning resources, information, and academic content. It's designed to facilitate learning and provide knowledge on various subjects.
These websites can belong to schools, universities, online courses, or e-learning platforms.
How is WordPress used in education?
In education, WordPress is like a versatile website builder for teachers that's easy to use. It helps teachers and students in many ways. For example, it can be used to put class materials online, make personal blogs, build school websites, and even create online courses. 
It's also good for working together on writing projects and sharing information. People can use it for research blogs, event websites, and language lessons, too.
Which LMS plugin is best to pair with WordPress education themes?
Some popular options include LearnDash, LifterLMS, and Teachable.
To choose the best plugin, consider factors like your course complexity, budget, desired features, and integration with other tools. Read reviews, compare features, and consider your long-term goals.
Is WordPress good for school management systems?
Yes, you can use WordPress to make a school management system. Although you might need extra plugins and customization to make it really fit all the school's needs.
If your school requires lots of advanced features, you might want to check out dedicated school management software solutions.
Do universities use WordPress?
Yes, many universities and educational institutions use WordPress for various purposes. WordPress's flexibility, ease of use, and extensive ecosystem of themes and plugins make it a popular choice for creating and managing websites in the education sector.
Final Thoughts
WordPress education themes provide educators with a technology-focused solution. These themes come with various choices, easy-to-use interfaces, and the ability to be customized according to your needs.
Select a theme that aligns with your objectives and personal preferences. Once you've chosen, launch your website, and embrace the combined power of technology and teaching to foster enduring growth.