5 Best User Onboarding and Activation Software to Consider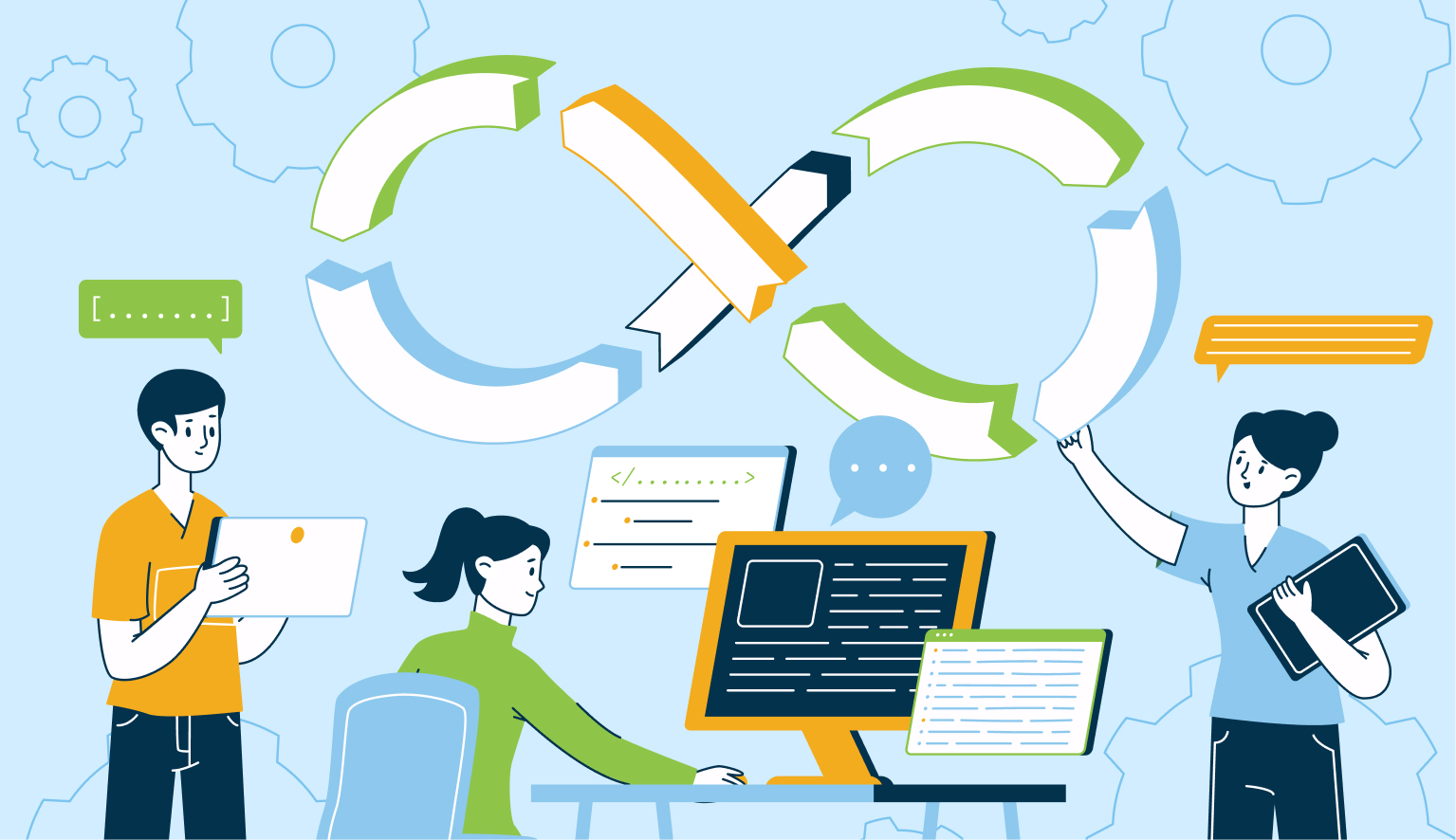 User onboarding and activation are the lifeblood of any B2B SaaS. It's where retention starts, and churn ends.
In this blog, we'll unveil some of the best tools that can transform your onboarding process, empowering marketers and product owners to maximize user satisfaction.
Userpilot
Userpilot is a cloud-based platform that helps you, as a member of a customer success or product team, streamline user onboarding and increase product adoption. With no complex coding required, it enables you to create personalized in-app experiences that resonate with your users, enhancing engagement and satisfaction within your application.
Userpilot features
Here are some key features of the user pilot that will help you in user onboarding and activation:
No-Code Solution: Easily build in-app flows without coding, enabling faster implementation and more creative control.
Versatile In-App Guides: Design various onboarding experiences like modals, slideouts, and tooltips, providing a user-friendly introduction to your app.
Built-In NPS Tool: Collect and analyze user sentiment to continuously improve the onboarding process, enhancing user satisfaction.
Event Tracking and Custom Analytics: Monitor clicks, hovers, and form fill to understand user behavior, allowing for more personalized and effective interactions.
In-App Resource Center: Offer guides, video tutorials, and support within the app, empowering users to find solutions on their own and enhancing their experience.
Product Adoption Platform: Create targeted and personalized in-app experiences to guide users to full product adoption, ensuring they make the most out of your app.
Enterprise Security Certification (SOC 2 Type II): Robust features and security for large-scale usage, making it suitable for businesses of all sizes.
Source
Pricing
Userpilot costs $249/month, paid annually. A 14-day free trial is also available.

Appcues
Appcues is a user onboarding platform that allows companies to create in-product experiences without needing any coding. It can help in designing, implementing, and measuring user experience within an app, website, or platform.
Notable Features of Appcues
Flow Builder: A code-free design tool that lets you build onboarding flows and user guides.
Personalization: Target specific user groups based on behavior, persona, or segmentation.
Analytics and Reporting: In-depth insights on user behavior, funnel performance, and feature adoption.
Integrations: Appcues integrates with Salesforce, Marketo, HubSpot, Zendesk, Slack, Intercom, Mailchimp, Heap, Mixpanel, Amplitude, Google Analytics, Segment, and more. A paid plan through Zapier offers even more integration options.
A/B Testing: You can run experiments to determine the most effective user onboarding flows.
NPS and User Surveys: Collect feedback directly from users within your product.
Ideal For
Appcues is suitable for various kinds of companies, especially:
SaaS Companies: Those offering software products can tailor the onboarding process for different types of users.
E-commerce Platforms: Improves user experience by guiding shoppers through the website.
Enterprises: Large organizations can utilize Appcues to onboard employees into new internal tools or systems.
Pricing Structure
It usually follows a tiered structure:
Essentials Plan: Designed for small businesses, with basic onboarding features. This plan starts from $249 per month paid annually.
Growth Plan: Aimed at growing businesses, with more advanced features like personalization. This plan starts from $879 per month paid annually.
Enterprise Plan: Tailored for large organizations, providing custom solutions and priority support.
Userflow
Source
Features of Userflow
Flow Builder: Create step-by-step guides, tooltips, checklists, and more with a user-friendly interface.
Segmentation and Targeting: Target specific users with tailored onboarding experiences based on attributes and behavior.
In-app Surveys and Feedback: Collect direct feedback from users through surveys and feedback widgets.
A/B Testing: Experiment with different onboarding flows to find what works best.
Integrations: Seamless integration with CRM, analytics tools, and other platforms.
Localization: Create multilingual onboarding experiences to cater to a global audience.
Comprehensive Analytics: Track the performance of onboarding flows and analyze user behavior.
Ideal For
Userflow is particularly suitable for:
Early-Stage SaaS Startups: Helps in rapidly iterating onboarding experiences, essential for gaining early traction and understanding user needs.
B2B SaaS Companies with Complex Products: Provides detailed walkthroughs, checklists, and tooltips to guide users through multifaceted interfaces and functionalities.
Pricing
Userflow's pricing structure generally consists of different tiers, catering to various business sizes and needs:
Starter Plan: Aimed at early-stage companies looking for basic onboarding features.
Growth Plan: Suitable for scaling businesses, offering more advanced features and customization.
Enterprise Plan: Custom pricing for large organizations, including personalized support and dedicated account management.
Source
Pendo
Pendo is a product experience platform that assists companies in understanding and guiding users, gathering feedback, and enabling consistent and powerful user engagement. It is particularly recognized for its in-depth analytics and robust feature set.
Source
Features of Pendo
Guided Tours and Onboarding: Create interactive walkthroughs and step-by-step guides without any coding.
Advanced Analytics: In-depth insights into how users interact with the product, including feature usage and path analysis.
In-App Feedback and Surveys: Easily collect feedback and understand user sentiment directly within the application.
Segmentation and Personalization: Target specific user groups with personalized content based on behavior, demographics, or account data.
Retroactive Analytics: Analyze historical data without needing to set up tracking in advance.
Integrations: Pendo supports integration with various CRM, support, and marketing tools.
Ideal For
Pendo is suitable for specific types of organizations, such as:
Mature SaaS Enterprises: Pendo's robust analytics are ideal for large SaaS companies that require detailed insights into user behavior and engagement.
B2C Companies with High User Volume: The ability to analyze and segment large user bases allows Pendo to cater to consumer-facing applications.
Companies Focusing on Continuous Product Improvement: Pendo offers the tools needed to gather feedback and implement changes regularly, making it suitable for companies with aggressive development cycles.
Pricing
It varies depending on the number of users or MAU (Monthly active users).
Source
UserGuiding
UserGuiding is a software that helps you create step-by-step guides for your products without needing to know any code. It's used to help new users learn how to use a product, or show off new parts of a website so people can start taking advantage of new features.

Features of UserGuiding
Product Tours: Offers fully customizable and interactive product guides without requiring any coding. Helps in making product adoption smoother.
Onboarding Checklists: Allows the creation of a smooth onboarding flow by gathering all guides in one place, leading users to the "Aha!" moment, and significantly improving trial-to-conversion rates.
Resource Centers: A way to connect all onboarding materials such as help centers, FAQ pages, links, etc., in one interactive on-app element.
Segmentation: Enables the customization of onboarding content based on different user needs like languages, age differences, and preferences.
Analytics: Provides in-app data collection on customer activity, with a selection of integrations to enhance the collected data.
Customization: Offers no-code customization options including custom CSS. You can even remove UserGuiding's branding for maximum customization.
In-App Surveys: Covers all in-app surveying requirements, including NPS and cancellation modals, with surveying tool integrations.
Tooltips: Customizable tooltips that can highlight key features within and apart from interactive guides.
Hotspots: Small, noticeable elements to draw attention to new features without occupying much space on the screen.
Announcement Modals: For communicating vital information like product changes, promotions, or news through in-app modals or notification bars.
Simple and Affordable Pricing: With different pricing tiers and no hidden charges, starting at $89/month for up to 2500 MAU.
High Customer Satisfaction: UserGuiding has a G2 rating of 4.7, with a 98% satisfaction rate, and it has shown to save time and improve conversion rates significantly.
Pricing
A 14-day free trial is available without the need for a credit card. The Basic Plan costs $89 per month and covers up to 2500 MAU, billed annually. The Professional Plan is $389 per month for up to 20,000 MAU with unlimited guides, also billed annually.
Custom quotes, starting at $689, are available for larger companies.
Final thoughts
Even if you have the best onboarding and activation tools at your disposal, without a well-crafted strategy behind them, these tools may not yield the results you desire. Successful onboarding, retention, and churn reduction require a delicate balance of technology and tactical expertise.
That's where we come in.
Inturact specializes in curating impeccable user onboarding experiences for any B2B SaaS ecosystem.
Recognizing that each company has a distinct narrative and requirements, we pride ourselves on our adaptive and personalized strategies. Our goal? To not just introduce your users to your product but to ensure they become its most fervent champions.
If you're envisioning a future where users don't just sign up but stay, grow, and advocate for your solution, then perhaps it's time for a chat.