How Restaurant365 CEO Tony Smith Uses Data to Make Better Decisions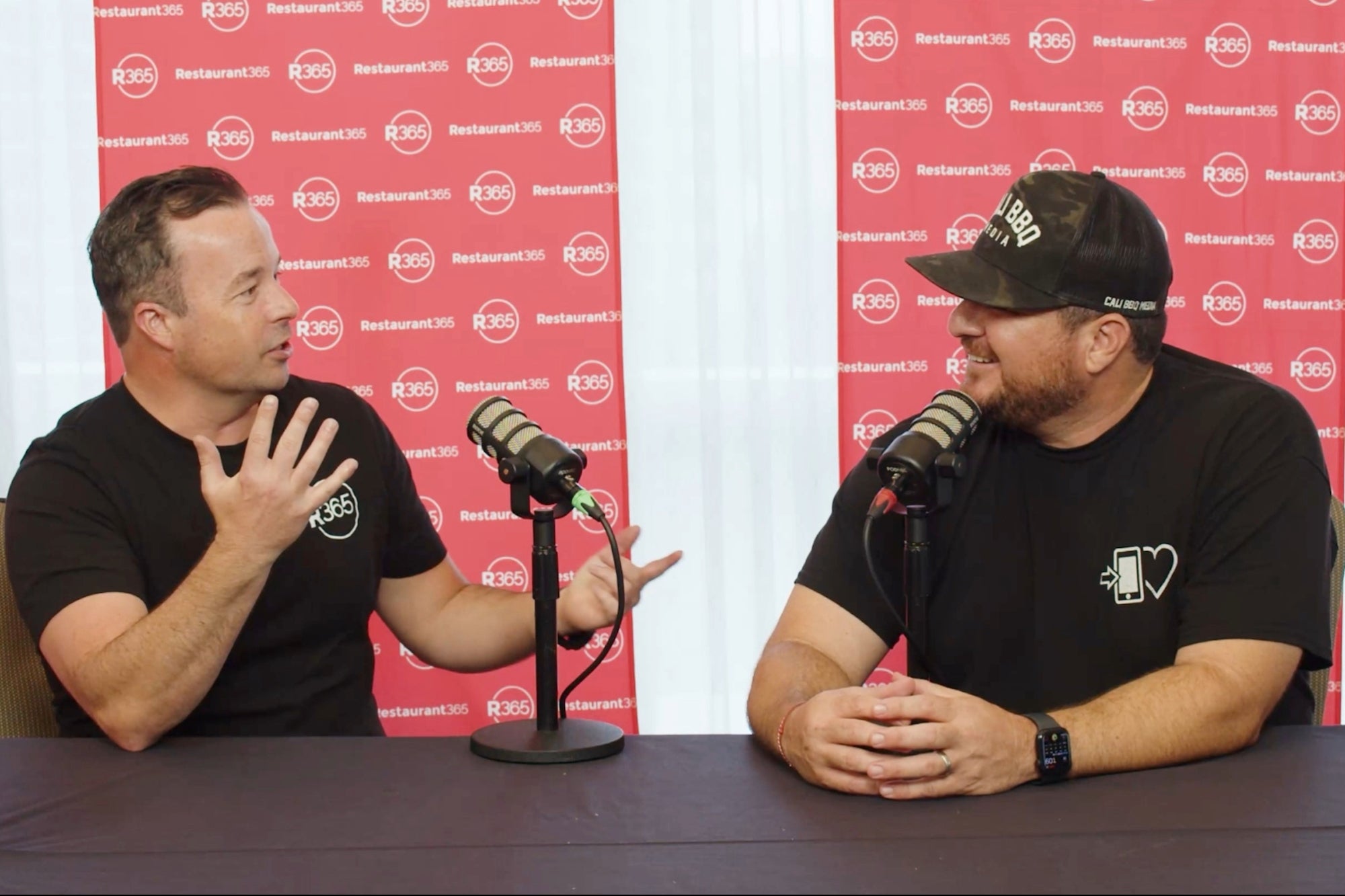 Opinions expressed by Entrepreneur contributors are their own.
Restaurant365's Tony Smith knows he's not a social media expert. Few people are. Still, the software company executive has been able to prove that authenticity is a powerful tool for building a devoted following online.
He believes that true connections are built on honesty, not a facade. It's important to let people see the real you, rather than hiding behind a persona.
"For me," says R365's Tony Smith to Restaurant Influencers series host Shawn Walchef of Cali BBQ Media. "I am not a master of social media, but luckily I've been able to build some presence there because what I do believe in is people knowing you — really knowing you for who you are — not some fake persona."
Tony Smith is the CEO and co-founder of Restaurant365, a company that's helping improve the fortunes of more than 40,000 restaurants with its back-office management software. The leader stands out for his commitment to transparency and desire to help businesses thrive.
Restaurant365, or R365, is a fast-growing SaaS company, whose cloud-based software provides a unique, all-in-one accounting, store operations, and workforce solution for restaurants. Their mission is to facilitate optimal productivity and profitability.
With R365, restaurants can manage back-office productivity from one platform. It also integrates with your POS (such as Toast, the sponsor of this series), banks, vendors, and more. This results in less time spent on manual tasks, with improved visibility and control of the bottom line.
Tony Smith's journey as the CEO of Restaurant365 is a testament to the power of authenticity, the value of personal connections, and the importance of seeking help when needed.
Leaders often find it challenging to ask for help when they spend so much time helping others. But Smith has a unique approach to avoid burnout.
Employing a quadrant strategy to evaluate his tasks, he divides responsibilities into categories: "love it," "don't love it," "great at it," and "not great at it." Once he recognizes areas where he doesn't excel or doesn't enjoy, he proactively seeks assistance.
Tony Smith knows that trying to do everything himself would be a disservice to his company.
"I have to be honest and admit I'm probably not the best person here to do that thing anymore," he says. "If you do too many of those things you don't love, that's the burnout zone."
In an era where virtual interactions dominate, Tony Smith values the richness of in-person connections.
The Restaurant Transformation Tour, an ongoing series of events by Restaurant365, reflects his passion for meaningful face-to-face encounters. He believes that personal connections are formed best when you can "rub shoulders" with someone, exchange ideas informally, and create valuable relationships.
"I think that some of that really does come best in person."
Subscribe to Restaurant Influencers: Entrepreneur | Spotify | Apple
About Restaurant Influencers
Restaurant Influencers is brought to you by Toast, the powerful restaurant point of sale and management system that helps restaurants improve operations, increase sales and create a better guest experience.
Toast — Powering Successful Restaurants. Learn more about Toast.