Legacy DNS: End of Life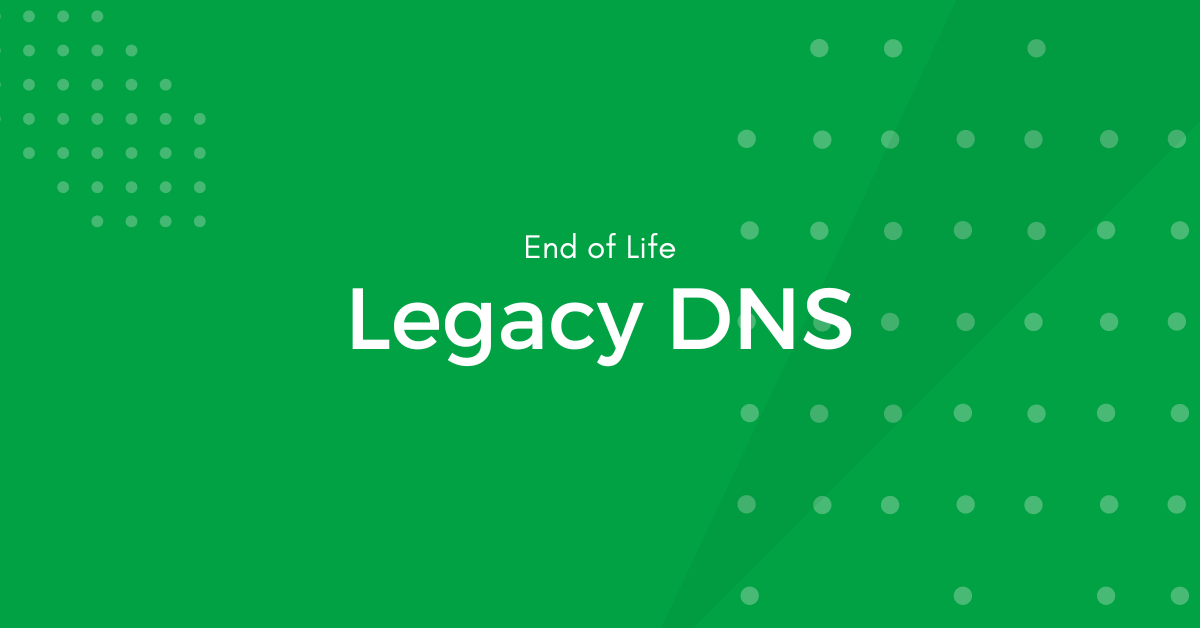 Earlier this summer, GreenGeeks began rolling out our Anycast-based DNS for all shared and reseller hosting accounts.
Using Anycast allows higher performance, decreased latency, and scaling across multiple locations, better meeting our customers' needs.
Anycast Nameservers
Our new nameservers, which are Anycast-enabled are as follows:
Legacy DNS Shutdown
On September 30th, GreenGeeks will shut down our legacy DNS infrastructure and will make default the Anycast-enabled nameservers.
The legacy nameservers, with the IP addresses listed below, will no longer respond after September 30th:
chi-ns1 [99.198.112.83]
chi-ns2 [69.175.59.162]
ams-ns1 [107.6.141.186]
sgp-ns1 [103.3.62.28]
GreenGeeks has already re-directed the legacy nameserver aliases to the Anycast DNS cluster and automatically adjusted domains registered through the GreenGeeks registrar to the Anycast NS.
Domains registered through third-party domain registrars need to be updated manually.
Although the legacy nameserver aliases will continue to work after the nameserver shutdown, GreenGeeks strongly recommends updating all nameservers to the Anycast DNS to avoid mismatches between the backend nameservers & the domain registrar.
Private Vanity Nameservers
For users with private vanity nameservers under non-GreenGeeks domains, you'll need to adjust the IP address assigned to each nameserver to match those provided below:
ns1.domain.com [75.2.69.7]
ns2.domain.com [99.83.188.187]
Private vanity nameserver adjustment is a two-step process involving registering the IP address for each nameserver with the domain registrar and updating the corresponding A record within the GreenGeeks DNS zone. For more info about private nameservers, refer to our support article on Setting up Private Nameservers