Reasons and Useful Tips for Outsourcing IT Services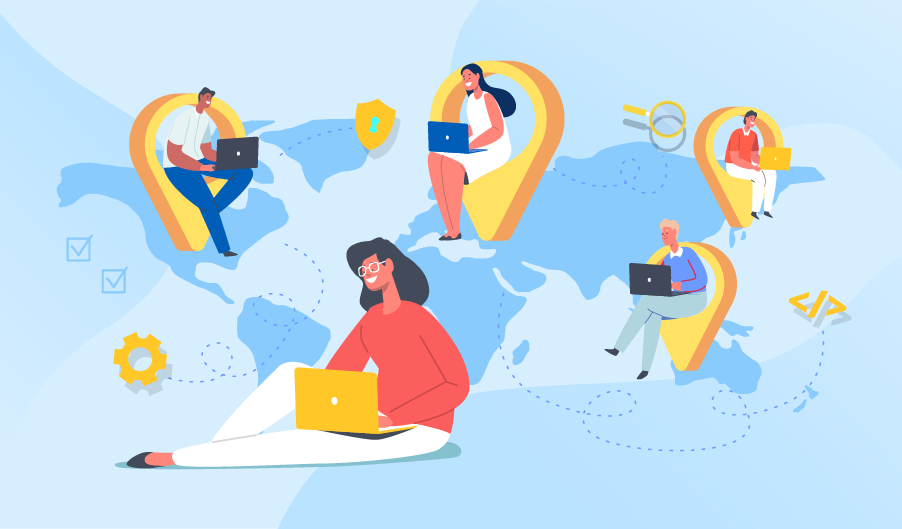 Editor's note: Boris explains why you should opt for IT outsourcing services and discusses the things to look for in a reliable IT outsourcing vendor. If you are thinking to hire an external IT team equipped with solid knowledge and years of experience, feel free to contact ScienceSoft for our IT outsourcing services.
IT outsourcing services imply handing over certain IT functions or projects to an experienced IT company. Instead of maintaining an in-house team, businesses increasingly choose to delegate their IT processes and tasks, such as infrastructure management, software development and maintenance, cloud migrations, managed security, quality assurance, etc., to an IT outsourcing vendor.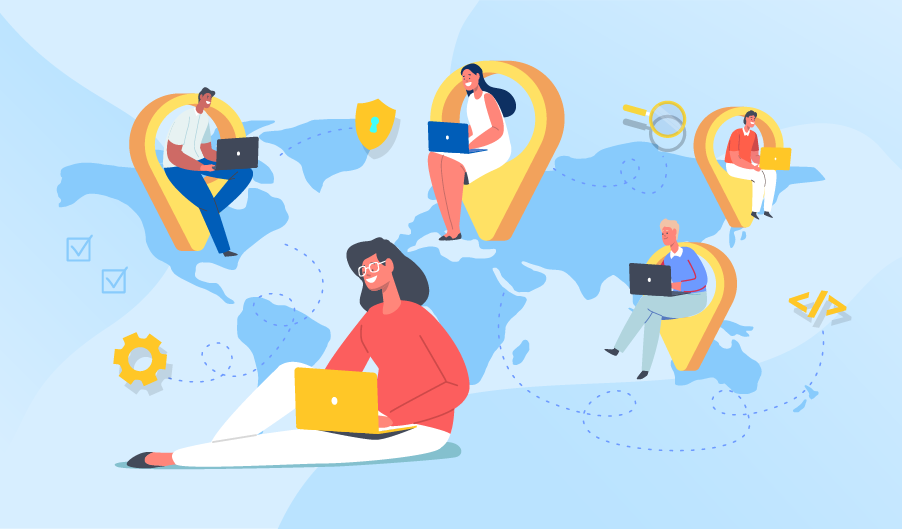 Key Reasons for IT Services Outsourcing
Cost savings. Smaller cost as compared to hiring an in-house IT team is the biggest motivation for outsourcing IT services. By outsourcing, you can save on salaries, social benefits, onboarding and training, office space, and other costs associated with having in-house IT experts.
Access to diverse expertise. IT outsourcing allows you to tap into a pool of IT professionals skilled in various areas and niche technologies. You don't have to change the team and go through a hiring process whenever a new IT need appears.
Full focus on business development. Outsourcing IT services allows your company to focus on its daily tasks and strategic objectives. By delegating IT-related tasks to external experts, you can devote your internal resources and energy to activities that directly contribute to your business efficiency.
Flexibility. Whether you face seasonal fluctuations or expansion plans, outsourcing gives you the flexibility to scale IT services up or down to meet your current business needs.
Competitive advantage. Outsourcing IT services means you can embrace technology advancements and digital transformation to improve your operational efficiency and open up new revenue streams.
Things to Consider When Choosing an IT Outsourcing Vendor
Your requirements. Clearly define your IT outsourcing needs, namely specific functions or tasks you want to outsource, the level of expertise you require, the budget, etc.
Vendor's expertise. Look at the vendor's experience, certifications, client testimonials, and project portfolios. Make sure a vendor has a proven track record in handling the process or task you need.
Contract terms and pricing models. Carefully review the contract terms and pricing models a vendor offers. The pricing model you choose will depend on the type of IT work you are outsourcing, the duration of the project, and your need for flexibility. To help you get started, let's look at some common pricing models:

Dedicated team implies hiring a self-managed team of professionals to work on your project full-time. The model is usually used in long-term projects to support a certain aspect, e.g., quality assurance in a large-scale software development project.
Time and materials means that you pay for the actual hours spent by a vendor's team. It is mostly used for software development and evolution projects with uncertain requirements.
Fixed price speaks for itself – you and a vendor agree on a predetermined price for a specific scope of work. It is best-suited for projects with well-defined requirements and limited scope of changes, such as the discovery phase of a development project. The main drawback of this model is the lack of flexibility.
Subscription fee is usually applied in infrastructure outsourcing services. It implies paying a monthly service fee. This model is ideal for clients with ongoing service needs as it offers predictability.

Security management system. Review the vendor's data security practices and protocols. ISO 27001 certification and internal security management documents will give you an idea of the vendor's ability to protect sensitive information, such as client data or intellectual property.
Quality management practices. Make sure the vendor has an ISO 9001-certified quality management system and internal quality management procedures and standards in place to deliver reliable results.
Communication. Check what vendor's clients say about the communication aspect in testimonials, and pay attention to how a vendor communicates with you. Effective communication, regular updates, and a shared understanding of goals and expectations are essential to a successful outsourcing partnership.
Due diligence. Verify the financial stability and reputation of the vendor, including any legal or regulatory issues, and compliance with the relevant industry standards such as GPDR, HIPAA, PCI DSS, SOC 2, etc.
Leverage the Expertise and Skills of External Professionals
Partnering with a trusted IT outsourcing vendor is a smart and cost-effective way for businesses to access a wide range of top-notch IT skills and increase the efficiency of IT processes without the hassle of maintaining an entire IT department. If you are looking for an experienced IT services provider to manage the technical aspects of your business, get in touch with ScienceSoft.
Explore Our Outsourcing Offer
Looking for a Vendor for Offshore Software Development?
ScienceSoft's team of experts provides cutting-edge technologies and strong project management while allowing you to cut on development costs.
Explore Our Outsourcing Offer