Scale IT Impact Through User Lifecycle Management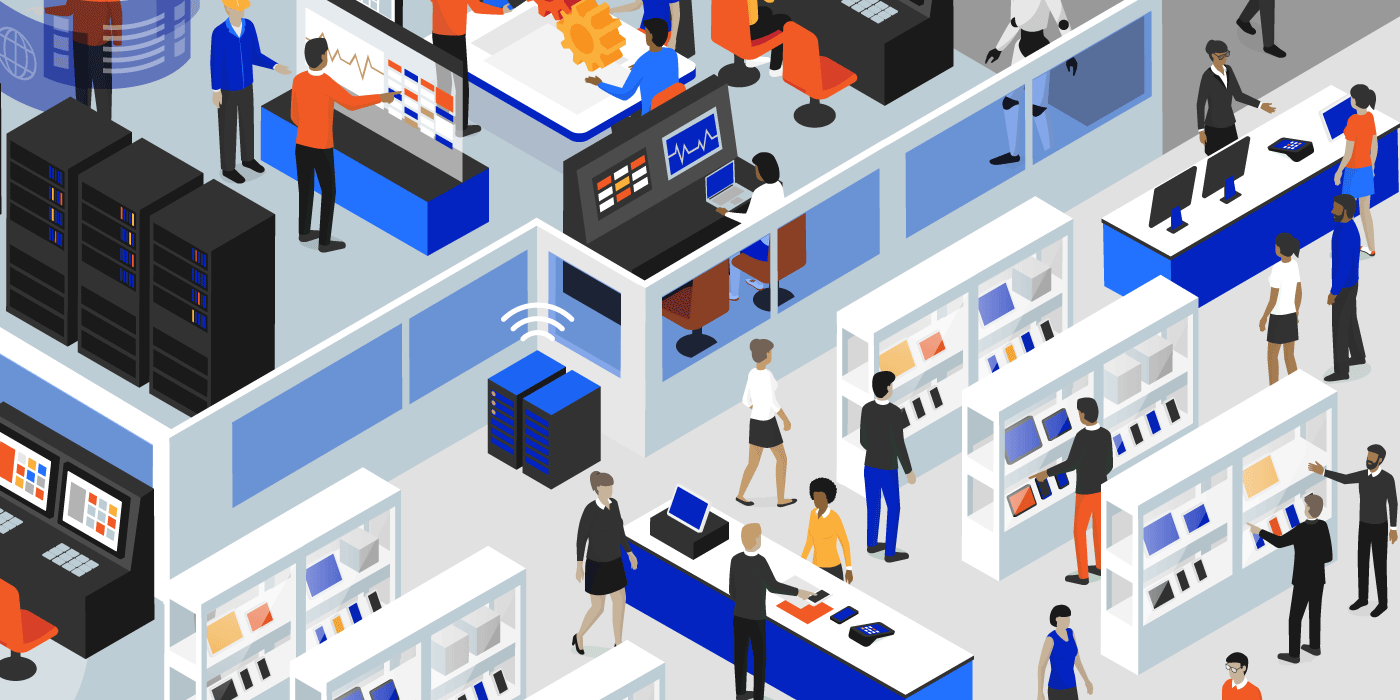 As the holiday season approaches, retail organizations face the challenge of efficiently managing the user lifecycle, defined as onboarding, mid-life cycle changes, and offboarding, of seasonal workers within their digital infrastructure. This task falls on IT teams, who play a vital role in optimizing productivity and mitigating security risks. In numerous retail organizations, globally, IT and Human Resources (HR) teams are tasked with doubling the number of employees through seasonal staffing in the fall, and then reducing the number of employees by half at the end of January when the holiday season rush concludes and seasonal employees separate from the business. For retailers, this process runs annually and rarely accounts for additional IT resources to enable these staffing changes. 
A robust user life cycle management (ULM) strategy is essential for retailers to streamline this process and alleviate the burden on IT resources while enabling business productivity and a healthy HR-IT relationship. In this blog post, we will explore the benefits of automating ULM with BetterCloud for IT teams supporting retail seasonal staffing.
Five Benefits of Automated User Lifecycle Management for IT Teams Supporting Retail Seasonal Staffing
Streamlined Onboarding and Offboarding Processes: Automated ULM solutions simplify user account provisioning and deprovisioning, reducing administrative overhead and saving time during seasonal hiring in retail.
Enhanced Productivity and Reduced Friction: A well-implemented ULM strategy, supported by automation, improves seasonal worker productivity by ensuring seamless access to systems and applications in the retail industry.
Mitigated Security Risks: Automated ULM systems enforce consistent access controls and permissions, reducing the risk of unauthorized access and data breaches during retail seasonal staffing.
Optimized IT Resource Utilization: Automated ULM solutions optimize IT resource utilization by streamlining processes, allowing IT teams to focus on strategic initiatives and proactive security measures during retail seasonal staffing.
Improved Collaboration and Reputation: Efficient ULM strengthens collaboration between IT teams, human resources, and business leaders, building trust and credibility in retail seasonal staffing initiatives.
Streamline Seasonal Staffing with BetterCloud User Lifecycle Management
The rising importance of HRIS (Human Resource Information System) as the source of truth for employee data underscores the need for IT automation to align with the schedules of Human Resources (HR) and the broader business. By integrating systems, such as Workday and BambooHR, seamless connectivity is established between IT systems and the authoritative source of employee information. This integration ensures that IT automation operates on the schedule dictated by the business, creating a cohesive and efficient workflow ensuring business productivity.
BetterCloud not only eliminates manual errors and accelerates processes but also provides pre-built workflows and templates specifically tailored to retail use cases. This approach enables IT automation to onboard seasonal employees, address mid-lifecycle system changes and offboard seasonal employees, by seamlessly integrating into the schedule set by HR and the business.
In addition to aligning with schedules, BetterCloud prioritizes security and compliance, offering scalability, flexibility, and enhanced collaboration between IT teams and other departments, particularly during high-demand periods such as retail seasonal staffing. Leveraging their extensive expertise and experience in managing user lifecycles, BetterCloud has successfully identified 62 million content violations and discovered 883,000 applications while overseeing more than 3.8 billion assets.
Executing over 7 million actions and 3.4 million workflows monthly, BetterCloud consistently saves thousands of hours for its 1,000+ clients. By improving IT productivity and driving increased business value, BetterCloud exemplifies the value of IT automation operating in sync with the schedules and seasonal needs of retail businesses.
Starting and Maturing User Lifecycle Management
BetterCloud User Lifecycle Management is the optimal choice for retail organizations preparing for seasonal staffing. Leveraging BetterCloud's retail-friendly features, automation capabilities, robust security measures, scalability, and enhanced collaboration, IT teams can efficiently manage the user lifecycle of temporary workers during periods of seasonal staffing, significantly reducing – and in some cases eliminating – the burden of repetitive, low value work on IT organizations. BetterCloud streamlines processes, maximizes productivity, and ensures seamless integration of seasonal staff into the digital infrastructure. BetterCloud has enabled thousands of customers to automate user lifecycle management tasks. As the leading SaaS Management Platform (SMP), BetterCloud has built a path to operational excellence and agility that helps organizations accelerate their IT automation maturity for the greatest operational efficiency and IT agility. Get started by assessing your own User Lifecycle Management maturity today.