Top Elder Care WordPress Themes for the Best Website Design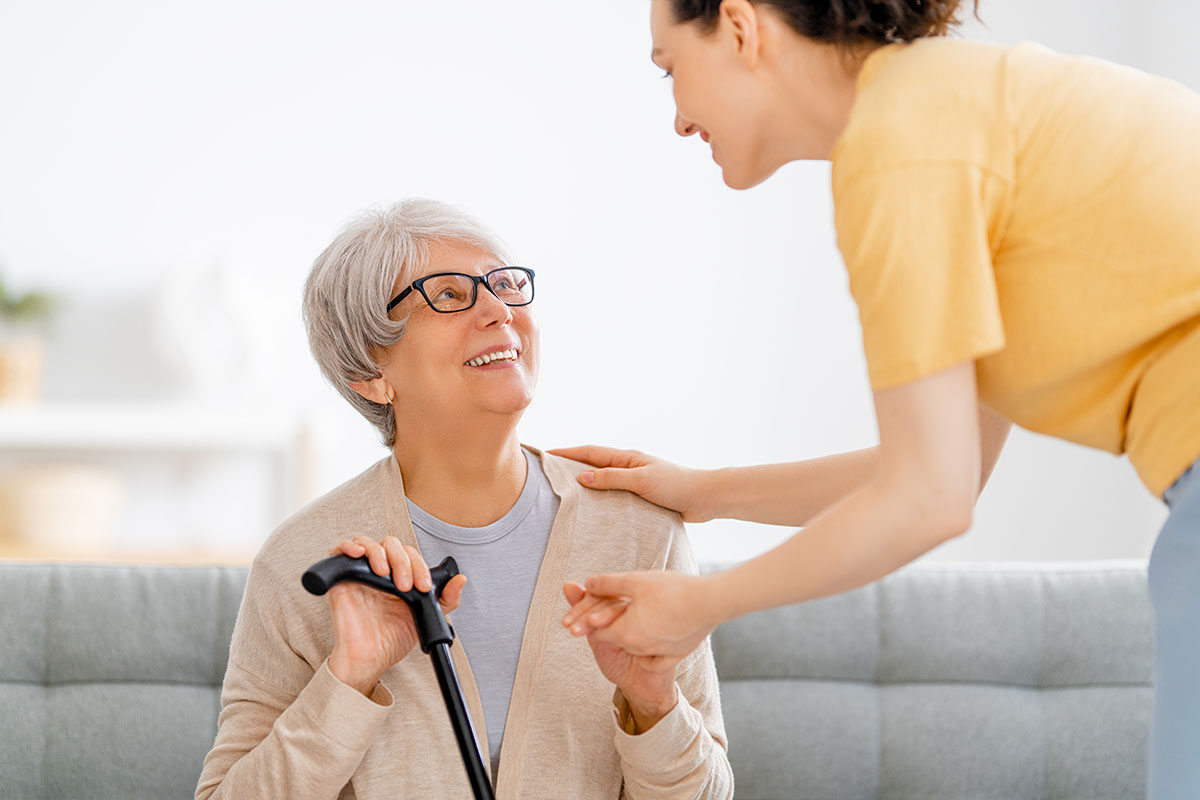 Do you provide services for seniors who need more assistance with their day-to-day activities? Then the collection of elder care WordPress themes is a perfect choice. Each option listed here helps you design a website that caters to the needs of seniors.
What to expect from these premium WordPress themes? First, they are clean and easy to navigate. That is very important for the non-tech-savvy older generation looking for information. Next, a fully responsive layout will make your community site look good on any smart device. Whatever the specific type of your business, your site should be easy to edit to match the needs of your specific audience. Opt for these elder care WordPress themes, and you will get even more.
Finding the right fit for your next web page is not always easy since the market is crowded with options. With that, you can save time and get straight to the collection of the best solutions tailored specifically to meet the needs of seniors and their families. Sure, you will need to make changes, add content, or delete some design details.
The beauty of the premium layouts listed in the collection is their flexibility. Bundled with the powerful page builder tool, each template is easy to edit, even by a newbie. Above all, premium plugins help add some functionality to your site depending on what you need. There are even more perks inside each option. Now, take the time to explore the collection and find the right fit for you.
Qwery | Multi-Purpose Business WordPress Theme + RTL
Building a senior living community or eldercare website can be a tough task. Qwery is a nice option that matches the best web design practices so that you do it easier. It has a clean, attractive design with lots of white space. Also, it works for various topics, saving time and getting started quicker. You will generally find over sixty ready-made designs that are easy to customize. Find the right fit for you to promote your outstanding services from the most flattering angles.
You can't get wrong with Qwery since it is one of the best elder care WordPress themes on the market. It has an intuitive interface so that you create things on the go and worry not about tricky issues. For crafting pages, use Elementor and its collection of custom elements. If you plan to hold events, help your audience learn about them, reserve, or check the calendar to stay tuned. The list of premium plugins that work with the theme is huge. The GDPR Compliance, WooCommerce, and Booked plugins are a few. Whatever elder care services you provide, ensure your message is clear to the point for your target audience. You can add more points to your business by placing testimonials on your sliders.
More info / Download
KindlyCare | Senior Care & Medical WordPress Theme
Use it to build a website for clinics, nursing homes, doctors, or pharmaceutics. The template follows the best web design standards so that your users can enjoy the visual quality of your site on any smart device. Let's build a website that is not only beautiful but also profitable with KindlyCare. The best elder care WordPress themes look just like it. You don't need to reinvent the wheel since everything comes ready-made so you can enjoy it.
When it comes to features, KindlyCare has plenty. For one, WPBakery page builder is the major tool for crafting layouts. Also, the WooCommerce plugin will help you monetize your web page. Whatever services or products you plan to sell, everything is ready so that you can start quicker. Next, the template has the best-inbuilt SEO features to keep your site rankings at their top. Moreover, it supports multiple languages. Let your audience enjoy your content in the language they like and get extra points. Seniors are great readers of web page content, so take care. The power of social proof will make big things happen. To make things better, add testimonials. With custom shortcodes, you can always be a step ahead in your skills. At last, KindlyCare is optimized for performance, accessibility, and SEO.
More info / Download
Asclepius | Doctor, Medical & Healthcare WordPress Theme
When you're looking for the best elder care WordPress themes, Asclepius is the solution. It looks great and adapts to all modern screen sizes, platforms, or browsers. Ideally, Asclepius works for medical websites of all kinds. It is safe to say that you get the solution with no limit in customization opportunities. And when you need to personalize your page layouts to your needs, you will do it like a pro. Promoting your care services online is easier than you think.
The theme works for cosmetologists, surgeons, and rehabilitation centers; you name it. It's possible to turn it into a beauty shop or pharmacy and make money online. You will find a library of pre-designed page layouts to showcase who you are and what you do. The theme uses Elementor as its major tool for crafting pages. Also, it is easy to arrange meetings with your audience using the power of the Booked plugin. Let your visitors stay tuned to your upcoming events or news with the help of the pop-up newsletter option. Once a visitor sees your page is data-safe, he trusts you and is likelier to come for more. You can go one step ahead and let your customers purchase your products or services in cryptocurrencies. Finally, a relative blog is always an advantage.
More info / Download
Saveo | In-home Care & Private Nursing Agency WordPress Theme
With Saveo, you will build a website that is easier to use for seniors. Large fonts and simplified navigation make Saveo stand out from the other elder care WordPress themes. It also works for a medical hospice center, sanatorium health and beauty industry, or nursing care. The WP template has all the features you might need to get started, even if you are a newbie. It also has a fully responsive layout, so expect your website to look awesome on any smart device.
The theme is extremely versatile, and here is why. It is compatible with the WPBakery page builder so crafting pages becomes your second nature. The truth is that you drag and drop design elements to where you need them and enjoy the result. Let your senior audience make an appointment online and save them time. Make sure you provide a quick and easy way for them. For your web page to dominate the SERP results list, Saveo matches the best SEO rules. Defining the best solution is challenging, especially for senior audiences. Give them a reason to decide quicker – show off your skills. Use custom shortcodes and widgets to help showcase your strengths from the most flattering angles. The Booked plugin support comes as a cherry on top.
More info / Download
PathWell | A Senior Care Hospital WordPress Theme
A clean and modern design of PathWell is tailored specifically to meet the needs of seniors and their families. It makes the list of the best elder care WordPress themes for reasons. For one, it is tailored for medical web projects of all kinds. Next, it supports premium plugins that let you level up your page's functionality to some extent. Also, the template features a fully responsive design, making browsing your site a real treat. Sure, that is not all the benefits bundled in the package.
When designing your site, keep the needs of your target audience in mind. Ensure you play around with the typography settings and color palette to make exploring your site a breeze for your visitors. You will also get a library of pre-built pages to tell a story behind your business. If not enough, craft as many as you wish. WPBakery is the major page builder and lets you get creative with your layouts, even with a skill gap. Add beautiful images and works, and organize them in awesome grids that look great on any device. An SEO-optimized code helps your web content appear at the top of the SERP results. Moreover, PathWell is a translation-ready option. Compatibility with the MailChimp plugin lets you build up your email list with no hassle.
More info / Download
Pinevale | Addiction Recovery and Rehabilitation Center WordPress Theme
With Pinevale, you save time from day one. First, you build a modern website that serves you. Second, you make it easy for seniors and their families to find the information they want. There are many elder care WordPress themes, and Pinevale stands out. Whatever your topic is, Pinevale makes the personalization of your page layouts a breeze. If you want to improve your business services worldwide, you are at the right place. Also, it is a nice choice for healthcare blogs or magazines.
Focus on the features that make your community special. Pinevale has many, but you don't need to use them all. Live chat support is a nice option for quick answers. Advanced contact forms let your visitors interact with you in a more convenient way. Strong testimonials are nothing but social proof that works wonders. And the list of powerful features goes on and on. The good news is that Pinevale works with Elementor, letting you modify your page layouts like a pro. So, you worry not about coding issues and personalize every tiny design detail of your site the way you like it. Multi-language support is also a nice help for making your content readable for audiences worldwide. And the best part is that Pinevale supports the Give – Donations plugin. So, raise funds for your causes online.
More info / Download
IPharm | Online Pharmacy & Medical WordPress Theme
If you want to make it easy for prospective clients to learn about your business, use IPharm as a starting basis. As one of the best elder care WordPress themes, IPharm comes with perks. First, it is a multi-concept WP template tailored for medical web projects. Next, it comes with the WooCommerce integration, which is great for starting eCommerce websites. Anyway, you can start a healthcare blog or nutrition magazine with IPharm and still enjoy it.
So, the best way to get started is to showcase your community's unique personality. You will get a library of pre-designed page styles that you can check and pick. Later, you will want to customize your layouts' overall look to your requirements. Elementor is the major page builder that lets you play around with page layouts with no tricky issues. As a premium option, IPharm works with popular premium plugins, such as the Booked, Time Table, and Contact Form 7.
You want to build trust with your audience as a serious business owner. A good way to do that is to ensure your website is safe and secure for anyone who lands on it. Donation functionality is another great feature bundled in the package. So, running crowdfunding campaigns directly on your site is no longer a tough task.
More info / Download
Au-Pair | Babysitting & Nanny Agency WordPress Theme
Au-Pair stands out from the other elder care WordPress themes. You will see that it is tailored for nanny and babysitting websites. But not only that. Also, it is a nice choice for a mom's blog, education magazine, or news portal. If your site is geared towards seniors, Au Pair is your best ally. So, you get a multi-concept template built with a responsive design. It also has straight-to-the-point navigation, with easy-to-locate CTAs and 'push points'.
Help families and friends stay connected with their loved ones. The theme lets you build forums thanks to the bbPress and BuddyPress support. Also, explore advanced contact forms you might use to inform your users about upcoming events or news. There are dozens of easy-to-use shortcodes ready to showcase your skills and achievements. No need to learn how to code; it is all a matter of drag and drop.
One of the best elder care WordPress themes is compatible with most premium plugins. Au Pair works with several: WPBakery, Revolution Slider, and Contact Form 7. Ensure your blog is relevant to your audience while its SEO-optimized code will keep your site rankings high. Parallax effect backgrounds will add a bit of extra vibe to your page layouts. For more perks, click the Details button.
More info / Download
Top Elder Care WordPress Themes
Here is the list of the best elder care WordPress themes on the market. Remember that the older generation is becoming more tech-savvy, but you still need to help them get around your site. Opt for clean, attractive designs that use big, bold typography and clear navigation, and you won't regret it. Now, check the premium options and find the one that will help you create an online presence that supports your unique needs.
Let us know if you liked the post.