12 Most Interactive WordPress Themes to Create Engaging Websites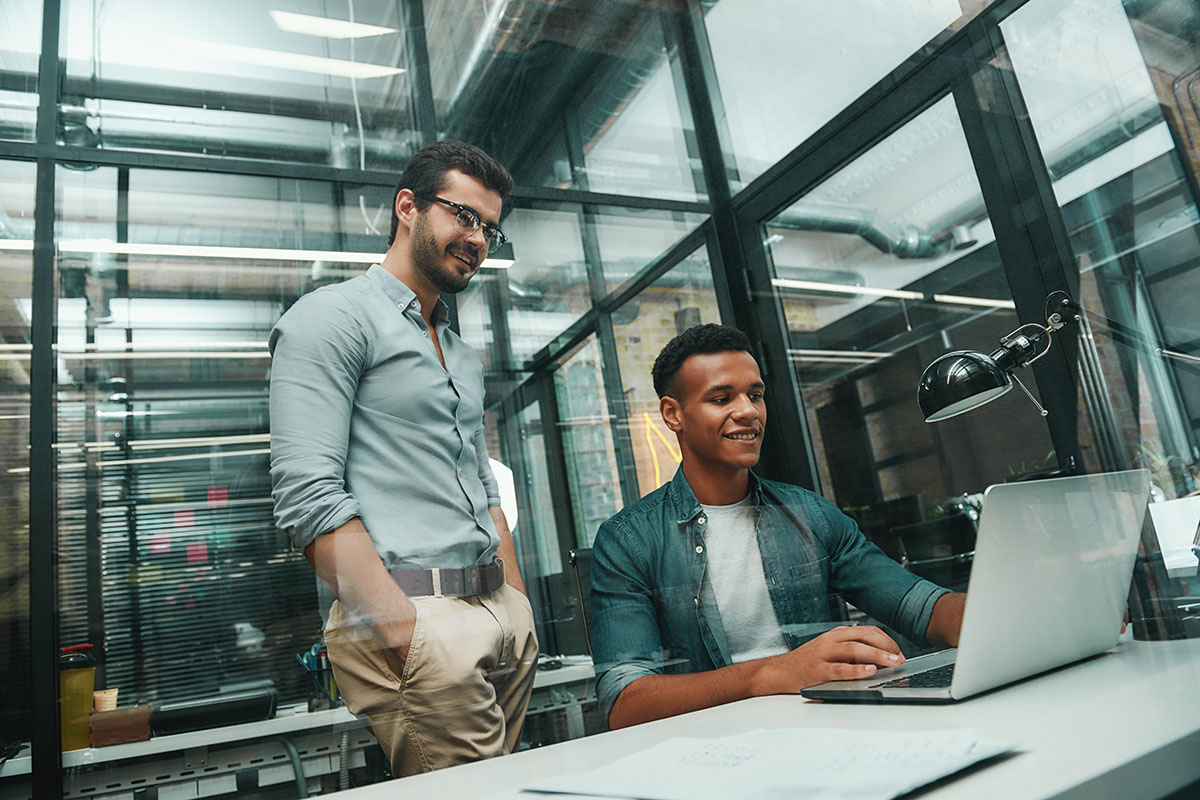 What is the difference between a successful website and one that is not? Engagement. Today's visitors are difficult to impress, but there is one thing that does that job perfectly – interaction. The following interactive WordPress themes have a high rating, and here is why. A responsive and interactive website gives users a more engaging experience online. You make your user the main character. When your site responds to a user's interaction, it does not just make users smile. It encourages visitors to learn more and come back for more. The result? Increased traffic and more sales for your business.
The market is getting crowded, but an interactive website can help. And it doesn't matter what niche you are in. Instead, how great you are at building connections with your audience is important. The best premium WordPress themes have the best features that promise your website to be attractive, modern, and effective. But there are only a few that come with interactive elements. Show you care about your audience's needs and wants. And that's what the collection of interactive WordPress themes is about.
So, if you are about to keep user engagement at its finest – you are in luck. Take a closer look at some of the best interactive WordPress themes that inspire you to get started.
Qwery | Multi-Purpose Business WordPress Theme + RTL
If you want your website to have a great user experience that is not restricted to only clicking and scrolling, Qwery can help. It is safe to say that Qwery is one of the best-selling interactive WordPress themes on the market. The thing is that Qwery can work for multiple topics thanks to its clean, well-organized layout. In addition, more than sixty ready-made demos will help get you started by clicking a one-click demo import.
The innovative design of Qwery will help you increase the overall traffic to your site. You decide which booking option to use to make your site functional. Forms, search bars, slideshows, and pop-up animations, Qwery has plenty. Working with Elementor page builder is easy, even with a skill gap. And no, that does not mean coding knowledge.
Want to engage users? Then ensure your site works the way they expect. WooCommerce integration lets your visitors purchase products or services from you in an easy way. No matter the device your user is on, a fully responsive and mobile-friendly design of Qwery looks awesome on each. Give them a feeling of control. Let them switch the languages, payment gateway, or currencies. Let them see that your pages are secure.
More info / Download
Top Dog | All-in-One Elementor Blog & Magazine WordPress Theme
Take advantage of Top Dog to create a modern site that builds stronger connections. It is another popular option that makes up the list of interactive WordPress themes today. The initial goal of Top Dog is to help you with site development. It works for blogs, news portals, or magazines on all topics. Although there are nine beautiful demos you can import within a click, you are not limited to those. The size of your venture doesn't matter either since Top Dog easily adapts to your needs.
Working web forms are a great way for website visitors to interact with your brand. You learn about your users; they get answers to their questions. The newsletter pop-ups are also useful and help you build stronger connections. Whatever you want to change, use drag and drop functionality, and you are done. Mix and match design elements until you are proud. Use custom shortcodes to showcase your skills. The WooCommerce plugin comes to the rescue of launching an online store. Top Dog supports the best premium plugins, including the GDPR Compliance, ThemeREX Addons, and elegro Crypto Payment. Google Maps helps increase trustworthiness.
More info / Download
Hoverex | Cryptocurrency, NFT & ICO WordPress Theme + Spanish
Hoverex is another best-selling WP template on the list. It stands out from interactive WordPress themes for reasons. And a well-organized layout is the first one. Its fully responsive and mobile-friendly design is next. Even though web design trends might change, Hoverex is still outstanding for keeping users engaged. So, give users what they want and increase their time on your site.
Hoveres is a nice choice for financial websites or cryptocurrency blogs. You will find many useful interactive features to add a fresh lick of paint to your site. In addition, an NFT shop demo is added to get your crypto business company on the market quicker. Got a story to tell to your audience? The video background demo will help. Next, Hoverex is available in two languages: English and Spanish.
People want user-centered design, so give it to them. You will find advanced crypto charts, tables, diagrams, and custom widgets to make your site more engaging for your visitors. There is also the donation functionality and token sale integration. Whatever you want to change with Hoverex, it is up to you to pick the tool to use. WPBakery and Elementor page builders work with the theme. Ready to enjoy Hoverex to the fullest?
More info / Download
Kicker | Multipurpose Blog Magazine WordPress Theme + Gutenberg
If you are ready for the best interactive WordPress themes, then Kicker is your best ally. That is another popular WP template that covers the needs of contemporary websites for blogs. Not only blogs but also magazines, travel guides, gaming, or news portals, Kicker works for all. The biggest advantage of Kicker is its lightning-fast page speed load. That is one of the best ways to build trust and increase traffic to your website.
With the theme, you get a library of pre-designed homepage styles. Among them, you will find several that work with the Gutenberg editor. With it, you get multiple premade modules and shortcodes to ease your site development workflow. All without coding issues. You find many scroll-trigger animations packed in Kicker; take the time to enjoy them. There is also an auto-load the next post feature, banner ads, and sponsored posts. Product review pages, AMP technology, GDPR compliance, and the list of perks is large. Besides, Kicker is translation-ready and supports the RTL feature. Users' time on your site is about to increase whatever interactive elements you add.
More info / Download
Helion | Personal Creative Portfolio WordPress Theme + Store
Helion is the next WP template on our list. This creative option is one of the best interactive WordPress themes for portfolio websites. The topic of your business doesn't matter; Helion will showcase it in an awesome way. It uses a fully responsive layout that adapts to all smart devices. Also, Helio works for CVs, resumes, personal blogs, magazines, and fashion portals. There is also an added creative brutalism demo, so check whether it fits you.
Helion uses Elementor as its major page builder for crafting pages. That means you don't require to learn how to code. Instead, you mix and match design elements by dragging and dropping. All without coding issues. Custom shortcodes & widgets come to the rescue when showcasing your skills & achievements. The theme supports multiple languages and the RTL feature. That will ensure your website is dynamic. With over eleven creative demos, you won't be limited in choice. Besides, it is GDPR compliant. The best premium plugins that work with Helion are ThemeREX Addons, Revolution Slider, and Contact Form 7. It is a WooCommerce-ready option. Check out Helion for more features that guarantee you quick website creation. And who doesn't want to save time and still look professional?
More info / Download
FC United is one of the complete templates for sports websites. With this theme, you can showcase your sports business in style. But people don't want just to look anymore. They want to feel like they are a part of your sports venture. FC United has many advanced interactive features to give your users an experience they won't forget. The topic of your sports site might be different; still, FC United will help.
Above all, FC United is compatible with the SportsPress plugin. That gives you many interactive sports tools and features you can use to your advantage. You will find awesome league tables, player profiles, statistics, maps, and other perks. Besides, you can launch an online store and sell your sports wear or gear there. Do drag and drop for any changes you want to make. Elementor is a leading page builder that allows you to skip all tricky issues. Other premium plugins that work with the theme are Revolution Slider, Essential Grid, and Instagram Feed. In addition, you can always add a lick of fresh paint to your pages by switching to black skin.
More info / Download
Anesta | Intranet, Extranet, Community and BuddyPress WordPress Theme
As a modern specimen of interactive WordPress themes, Anesta has a high rating. If you'd like to go straight to the point, Anesta is perfect for community websites. So, if there is communication woe, Anesta can help. It works for intranet or extranet websites. With it, you can create a website quickly and save time. And that is one of the biggest wishes when starting site development, isn't it?
What is the best thing about Anesta? Of course, it is its awesome dashboard functionality. It's bright. It's bold. And it is extremely flexible. One of the best plugins for educational projects, the LearnDash LMS, works with the theme. The BuddyPress and bbPress plugins help you start forums and discussions. The best way to get started is to import ready-made demos. Customize your layouts with Elementor page builder. It allows you to do wonders to your layout without coding issues. You don't really need to change much design-wise. Other premium plugins that work with the theme are GDPR Compliance, Newsletter Pop-ups, and MailChimp. With this powerful and flexible tool, you can speed up your site creation big times.
More info / Download
Facultic | Online Education Courses WordPress Theme
More info / Download
Yucca | WordPress Theme & Personal Portfolio for Creatives
With Yucca, you can save yourself plenty of time and effort. That is not only one of the best interactive WordPress themes but also one of the most flexible options available. Yucca might become your favorite one on the list. It has a clean, modern design full of white space. Yucca will be a nice choice for portfolios or personal websites.
A better way to use Yucca to your advantage is to start with its premade demos. There are four beautiful ready-made layouts you can import with a click. Check them to see which one fits you best. Then customize it to mold your site into whatever you want. And the good thing is that you can do that yourself. Elementor page builder is a powerful tool that saves time and allows you to code visually. There is also a custom color scheme editor so that you can get creative. Besides, Yuccs is a nice choice for CVs, resumes or lifestyle magazines. For that, you will find several pre-designed layouts to choose from. The Newsletter Pop-ups plugin will keep your users informed about upcoming news or events. And there are even more perks packed in Yucca. Ready to check it?
More info / Download
Blabber | All-in-One Elementor Blog & News Magazine WordPress Theme + RTL
More info / Download
Final Words About the Most Interactive WordPress Themes
Let us know if you liked the post.