17 Best WordPress Booking Plugins (Most are FREE) 2022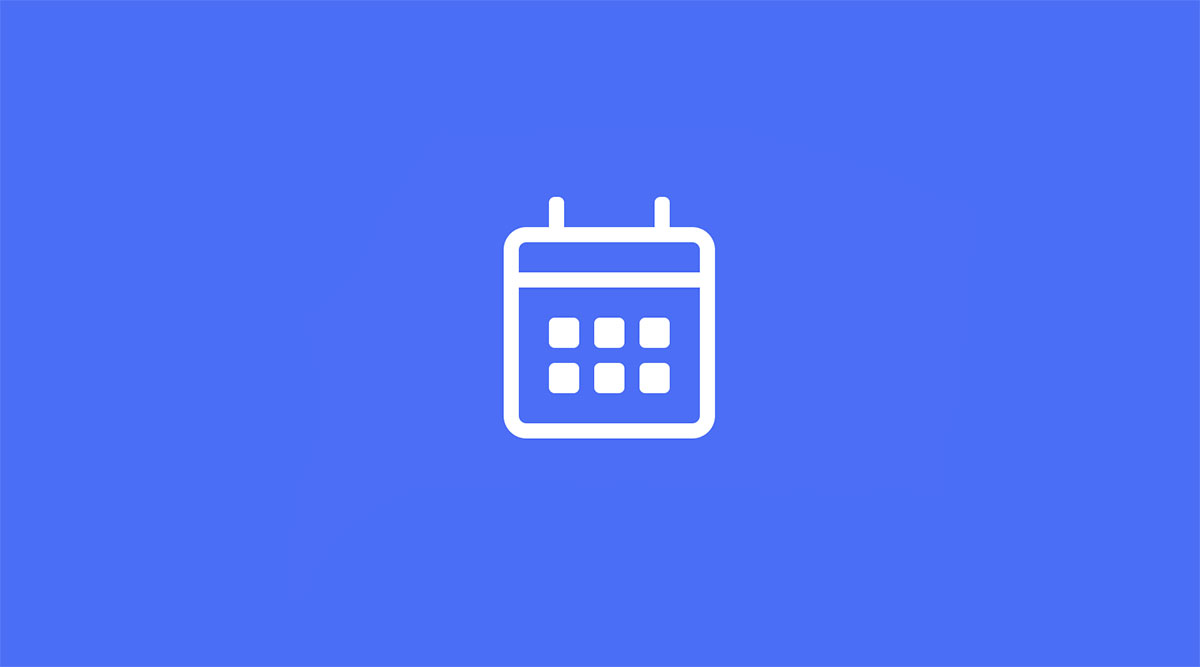 Your reservation- and appointment-based business is fully sorted with any of these WordPress booking plugins.
Avoid paying a hefty fee to hire a company to do bookings for you! Instead, integrate a booking system straight into your website in a few clicks.
It gives you way more control and keeps your business organized from one location.
Not to mention, you can also capture your clients' information and contacts to use in upcoming email campaigns and newsletters.
A booking plugin for your WordPress sites is helpful for local businesses, from hairdressers, dentists, consultants, and accommodations. And you can customize the plugin's configurations to work exactly how you want.
A huge advantage of offering to book on your website is avoiding the fees. There is no middleman. EPIC!
Note: Check out our complete collection of WordPress themes with booking forms integrated if you're just starting.
Or expand your existing sites with a booking plugin – NOW!
This post covers:
Why Do You Need A WordPress Booking Plugin
The first and probably most important reason why you want to install a booking plugin is to avoid coding the entire system from scratch.
We don't recommend that because the plugins we have here sort you out with everything you need. And there's NO learning curve.
Of course, using a booking plugin has many other benefits that will keep your business organized.
No more manual bookings and appointments.
You'll have it running on autopilot once you configure the plugin. Including sending confirmation notifications and email reminders.
On top of that, a booking plugin can also sort online payments straight from your website, which saves you even more time.
Last but not least, you have the right to perform as many customizations as you want and unlock endless functionality with 3rd-party integrations.
Yes, you need a booking plugin if you offer accommodations and services, organize events, renting products and more.
6 Key Features Of WordPress Booking Plugins
Here are six essential features of WordPress booking plugins that we paid close attention to when selecting the best tools for your businesses.
The first and the second are the most important, but without the rest, well, you won't benefit much from adding a booking system to your site.
Editable calendar that gives you the freedom to adjust it to your needs functionally and aesthetically.
A responsive layout is a must so that every user can use your booking regardless of their device.
Notifications/emails work automatically to send out booking confirmations, reminders, etc.
Online payments allow users to pay for their bookings on the spot.
A user-friendly interface for guests is a simple "profile" section from which they can configure their bookings.
No good booking plugin comes without quality support in combination with in-depth documentation.
TL;DR – 10 Ultimate Booking Plugins for WordPress
Bookly: Best all-around booking solution for any business website.
Appointment Hour Booking: Best hourly booking service for small businesses.
Hotel Booking Lite: Best WordPress booking plugin for accommodation businesses.
Amelia: Best and most flexible online booking system for small and large businesses.
WP Simple Booking Calendar: Best online availability calendar (with manual bookings).
WP Booking System: Best plugin for renting anything online (from bikes to apartments and more).
Booking Activities: Best niche WordPress plugin for booking activities online.
WooCommerce Easy Booking: Best booking solution to add to your WooCommerce website. (Rent products!)
Salon Booking System: Best one-on-one online appointments for salons and service-based businesses.
LatePoint: Best responsive tool for activating bookings and scheduling on any business site.
Best WordPress Appointment & Booking Plugins
1. Bookly – WordPress Online Booking and Scheduling Plugin
Bookly's our favorite solution to add a booking system to your website and automate your business' bookings.
The process starts when the customers go to the booking form page to begin the selection process of services you offer.
Those can be organized into categories and services with the option to select a particular employee they'd like to work with. Then comes choosing the available time and date.
Bookly takes you to the next form to see all the available time slots for those particular services and employees you're keen to book for.
The admin area provides administrators with flexible features for navigating all the existing bookings and understanding the requirements of those requesting special settings.
You get many styling options to outline individual bookings and prioritize them accordingly.
Free version of Bookly already has everything to create a fully functional booking system for your WordPress website. However, there is a PRO version that comes with many advanced features.
Key features:
Unlimited bookings
Multiple calendar views
SMS and email notifications
WooCommerce compatibility
Import/export customer list
Advantages of Bookly:
Effortless online scheduling and booking
Carefully optimized for mobile to guarantee a great user experience
Simple customer and appointment management from your WP admin
Disadvantages of Bookly:
Might look difficult (so many functions!) when you install and want to configure it, BUT it's not
Best WordPress Booking plugin for: Every professional and beginner user who wants to add a booking system to their website. Works with any business.
Pricing:
Free: Customizable design, translatable, unlimited booking forms, etc.
Pro ($89): Unlimited staff members and services, Google Calendar, built-in analytics, etc.
2. Appointment Hour Booking
Appointment Hour Booking is a WordPress booking plugin that sets up a start time and specific duration.
With its visual configuration, you will never need to touch a single string of code to edit and adjust the plugin according to your business needs.
You can preset your working hours so the end user knows immediately when you are available to make an appointment.
Moreover, each calendar you add to your website can have multiple services, durations and pricing.
Adding an appointment/booking system on an hourly basis to your website is easy as pie with Appointment Hour Booking.
The plugin also links booking forms to payment methods, like Paypal, Stripe, Skrill, etc. Multiple add-ons for 3rd-party platform integrations and setting up extra features and functions are available in the pro version.
Key features:
Start and end times
Custom price and duration
Automatic price calculation
Multi-page calendar
Available in 50+ languages
Advantages of Appointment Hour Booking:
Great visual configuration to set it exclusively to your business recommendations
Multiple add-ons to connect with 3rd-party services
Disadvantages of Appointment Hour Booking:
No pro plan offers unlimited website use
Best WordPress Booking plugin for: Every business owner who needs to integrate hourly bookings into their site easily.
Pricing:
Free: Built-in captcha, availability verification, auto price calculation, etc.
Professional (5.99€/mo): 1 site, all free features, visual form builder, etc.
Developer (11.99€/mo): 5 sites, all free features, CSS templates, etc.
Platinum (17.99€/mo): 25 sites, all free features, payment integration, etc.
3. Easy Appointments
No doubt, Easy Appointments is an easy-to-use WordPress plugin for all bookings and appointments. On the flip side, Easy Appointments is also powerful, handling your business needs and regulations effortlessly.
The set up is swift and straightforward for everyone to get the most out of Easy Appointments. The outcome also perfectly suits any device and web browser, guaranteeing a seamless experience.
You can set multiple locations, services and workers and fine-tune the calendar to your desires. You can also configure various automatic email notifications, so you don't need to send them manually.
From appointment updates and employee notifications to custom admin emails and booking confirmations, these are just some goodies you can send out with Easy Appointments.
Last but not least, you can also translate the plugin into your language, but it is already available in multiple (5+).
Key features:
Email and SMS notifications
Custom form fields
Translation-ready
iCalendar integration
WooCommerce support
Advantages of Easy Appointments:
Very flexible and extensible free version
Simple and user-friendly interface for quick booking solution for any business (see cons)
Disadvantages of Easy Appointments:
Might be too simple/basic for some users
Best WordPress Booking plugin for: Every user who needs the simplest and quickest solution to add online appointments to their website.
Pricing:
Free: Multiple locations, services and workers, flexible timetable, email notifications, etc.
Pro ($39+/year): Google Calendar 2-way sync, SMS integration, iCalendar integration, etc.
Download
4. Hotel Booking Lite
Hotel Booking Lite is a WordPress booking plugin for everyone in the accommodation business. It is a tool that simplifies the process of bookings, keeping your business as organized as possible.
Regardless of the theme you use, Hotel Booking Lite integrates seamlessly. You can now easily and quickly create an online booking system for your hotel, motel, hostel, and even real estate.
Hotel Booking Lite has no problem handling many properties and allows all sorts of extras. It sports a real-time search availability form, custom pricing, taxes, shortcodes, widgets, supports multiple currencies, and more.
Keep in mind, Hotel Booking Lite is already localized to fourteen languages, as well as comes fully compatible with the WPML plugin.
Take your business to new heights by sorting out a sophisticated online booking system fast.
Note: You can also pick a hotel WordPress theme with integrated online booking.
Key features:
Real-time search function
Great property display structure
Discount coupons
Blocks, shortcodes and widgets
Auto email notifications
Android and iOS app
Advantages of Hotel Booking:
An all-in-one property management system for any rental business
Fast creation of the necessary forms to accept online reservations directly on your website
Disadvantages of Hotel Booking:
You may need some time to get used to it because of so many features
Best WordPress Booking plugin for: Any type of rental business, including real estate agencies.
Pricing:
Free
Single Site ($99)
Unlimited Sites ($199)
5. Amelia
Offering to book online will boost your business professionalism and organization. Thanks to Amelia, you can now get the job done without breaking a single drop of sweat.
Regardless of your services, you can tailor the online booking to your needs and wants precisely with Amelia. Keep bookings and appointments fully automated and save a ton of time.
Still, the free version of the tool comes with a few limitations. However, it will surely do the trick, getting you going swiftly. But you are welcome to unlock its true potential by picking Amelia pro.
Amelia comes with a handy calendar view in the back-end, giving you total control over all the appointments and their statuses.
To add a booking wizard to your website, copy and paste Amelia's shortcode to your existing post or page or create a new one.
It's all very straightforward but powerful, which is why Amelia is gaining popularity quickly.
Key features:
Unlimited appointments
Unlimited employees
Customizable design
Available in 20+ languages
Multi-day events
Advantages of Amelia:
Modern design easily blends with any website
Endless collection of features and configuration settings (can be a con)
Disadvantages of Amelia:
The vast collection of features can cause a longer get-used-to-it phase for novice users
Best WordPress Booking plugin for: Users who need a flexible booking system with easy online appointment management and event reservation.
Pricing:
Free: Booking form, event scheduling, double-booking prevention, calendar view, etc.
Basic (75€/year): 1 domain, all features without packages of services and WhatsApp integration, etc.
Pro (113€/year): 3 domains, all features
Developer (235€/year): Unlimited domains, all features
6. Booknetic (Premium)
Okay, we're adding Booknetic to this list of free WordPress booking plugins only because it's really so damn good. You can treat yourself to many advanced options and solutions for your business for a small investment.
And it doesn't mean what industry you're in; Booknetic is ready to sort things out quickly and reliably. (Exactly what you deserve!)
Payments, software integration, form builder, visual translator (built-in!), reports – yes, you get it all, and more.
You also get free updates for life and 6 months' worth of premium support. At rapid growth and a 5/5 star rating, Booknetic is a SERIOUS deal.
Key features:
Multi bookings
MailChimp integration
Customer page
Email, SMS, WhatsApp and Telegram notifications
Visual translator
Advantages of Booknetic:
Simple configuration with many functions
Set it and forget it (almost) – complete business automation
Handles small and large volumes of data
Disadvantages of Booknetic:
No free version or free trial
Best WordPress Booking plugin for: Integrating a complete online booking system into any website. You can set automatic payments, translate it and enjoy effortless form creation.
Pricing:
Regular license ($79): Single end product which users aren't charged for.
Extended license ($489): Single end product which users can be charged for.
More info / Download
7. Booking Calendar
Booking Calendar comes with a calendar and a booking option for your online services, even offline!
The plugin is flexible and allows every business that works on a booking basis to benefit. You will blend it into the style of your site and make it look like it is part of it from the get-go.
Booking Calendar is responsive, so every user, mobile, tablet, and desktop, can check availability and make a booking smoothly.
You can freely customize the design of Booking Calendar and make it follow your branding.
We really like the simple, three-step reservation process. You can approve or decline the reservation in the user-friendly admin panel. You also have a complete overview of the bookings by day, week, or month.
Plus, import feeds via Booking Calendar's Booking Manager from sites like Airbnb, TripAdvisor, Booking.com and any other service that uses the .ics format.
Key features:
Syncing bookings
Google Calendar events
Adjustable booking parameters
Online payments
Advanced day sections
Advantages of Booking Calendar:
Easy to use and flexible functionality to make it work specifically for your business
Quick integration via a shortcode or Gutenberg block into any post or page (+ widget-friendly)
Disadvantages of Booking Calendar:
All pro plans offer only a single website license (which can get expensive if you run many sites) – but all prices are one-time payments
Best WordPress Booking plugin for: Integrating online booking into any rental or service-based business website.
Pricing:
Free: Double booking prevention, email notifications, pagination, approve/decline bookings, etc.
Personal ($47.40): All free features, edit booking, export CSV, Google calendar events, etc.
Small Business ($89.40): All free features, start/end times, custom time formatting, payments, etc.
Medium Business ($149.40): All free features, season filter, early booking, custom booking forms, etc.
Larger Business ($209.40): All free features, discount coupons, built-in search, etc.
MultiUser ($389.40): All free features, limited resources per user, independent configurations, etc.
8. WP Simple Booking Calendar
For a quick and straightforward solution for the apartments or rooms you rent, pick WP Simple Booking Calendar.
It is more basic but powerful enough to cover the essentials. You can also upgrade to the premium version anytime if you want to unlock more features.
You can use WP Simple Booking Calendar for basically any type of bookings and reservations.
It requires just a few clicks to check the availability of your bed & breakfast. This saves time when chatting with them and picking the exact dates when they would like to book.
It is called "simple" for a reason. It's useful when and if you want to do part of the reservation process manually.
Remember: This is an availability calendar without the online booking functionality.
The free version of WP Simple Booking Calendar allows you to build one calendar and display availabilities. That's it, and it works really well.
Key features:
Sync your calendar with 3rd-party platforms
Display multiple months
Bulk editor
Shortcode generator
Advantages of WP Simple Booking Calendar:
Very simple and quick to integrate and set for your business
Disadvantages of WP Simple Booking Calendar:
No option to book online (but that's the whole point of this plugin)
Free version only allows you to create one calendar
Best WordPress Booking plugin for: A quick inclusion of an availability calendar that requires doing bookings manually.
Pricing:
Free: 1 calendar, display availability, legend, etc.
Personal ($39/year): 1 site, all features
Business ($69/year): 5 sites, all features
Developer ($139/year): Unlimited sites, all features
9. Booking Package
Whether you would like your visitors to book a room or an event (but you can also pick a WordPress events calendar plugin) or make an appointment for a service, you better utilize the terrific Booking Package.
This free WordPress booking plugin creates an entire system to add to your existing page and sort out bookings in full. It also ensures to organize your bookings and appointments fully.
Skip the old-school approach and move over to digital appointment management once and for all.
Booking Package unlocks many options and features to ensure you effortlessly get the most out of it. Besides the obvious, Booking Package also comes with a shortcode that you can insert into any page or post.
Additionally, you can accept unlimited bookings, confirm bookings quickly from the admin dashboard, send out notifications and set a different schedule and pricing for holidays.
You have the freedom to set online appointments and bookings how you want with Booking Package.
Key features:
Supports hours and minutes
Shortcode and widget support
Export bookings
Works with WordPress multisite networks
User account
Advantages of Booking Package:
Very resourceful free plan
Smooth integration with various payment gateways
Best WordPress Booking plugin for: Handling room, service and event bookings easily from your admin for free. But you must upgrade to the pro version if you also want to accept payments.
Pricing:
Free: Receive and manage bookings, unlimited calendars, widget, Google Analytics support, etc.
Pro ($6/month): Online payments, flexible services, etc.
10. Advanced Booking Calendar for Hotels
Advanced Booking Calendar is ideal for hotels and other accommodation businesses. It is a convenient and easy-to-use WordPress booking plugin with must-have goodies.
You can manage and maintain all your bookings hassle-free. If you were doing it manually until now, the time has come to follow the trend and move online 100%.
This way, all your potential customers can play around with the booking calendar and find the dates that suit them best from the comfort of their sofas.
The web design of Advanced Booking Calendar is mobile-ready and cross-browser compatible.
All the bookings you generate are stored in your WordPress database, so you will never lose them.
On the other hand, guests will receive email notifications on whether the booking is approved or declined. Fine-tune your new booking calendar accordingly and boost your business through the roof.
Key features:
Email notifications
Set minimum number of nights per booking
Great reporting (with Google Analytics integration)
MailChimp integration
Advantages of Advanced Booking Calendar:
Comes in 10+ languages (and it's also easy to translate it into more)
iCal import and export
Customizable pricing and discounts
Disadvantages of Advanced Booking Calendar:
Some basic features are missing, like the number of children
Best WordPress Booking plugin for: Every hotel and accommodation business owner who needs a simple but powerful solution to run their business. (We wouldn't recommend it if you run a really big business.)
Pricing:
Free: Responsive layout, accept/reject bookings, set min. number of nights, etc.
Pro (65€/year): Payment gateways, custom fields, etc. (need to renew after the first year to receive updates)
11. WP Booking System
Whether you run an accommodation business or you rent bikes and boats, let customers complete a booking online, using nothing but your website.
With WP Booking System, a free WordPress booking plugin, you can do just that and take your business to new heights.
No need for sticky notes and no need for picking up phones and reading emails; WP Booking System does all the heavy work for you.
WP Booking System is still perfect for you even if you are not tech-savvy, as it is super effortless to use.
Create a convenient calendar on your website so customers can check availability and complete a booking. You can also make custom forms and use WP Booking System with various languages.
The plugin is compatible with Gutenberg, too, and works with a shortcode or widget.
Key features:
Online and offline payments
Unlimited calendars and forms
Custom first day of the week
Booking notifications
Advantages of WP Booking System:
Great and fast support to answer all your questions
Smoother performance on mobile
Best WordPress Booking plugin for: Any type of rental business, whether renting bikes and scooters or apartments and holiday homes.
Pricing:
Free: Booking calendar and form, shortcode, block, widget, etc.
Personal ($59/year): 1 site, all features with basic add-ons
Business ($95/year): 5 sites, all features with premium add-ons
Developer ($189/year): Unlimited sites, all features with premium add-ons
12. Booking Activities
Booking Activities is a more niche-oriented free WordPress plugin that specializes in activities primarily. You have amazing customization functions to tailor the online booking form for any activity or several you offer.
You do not need to touch code when performing tweaks and improvements, thanks to the drag and drop technique.
Once done editing, copy and paste the shortcode to integrate it into your website or even use Booking Activities with WooCommerce products.
The customer then gets to pick the activity and desired date and book it. As simple as that.
Great availability options, notifications, WooCommerce payments, translatable and responsive design are just a few of Booking Activities' specialties.
Thanks to Booking Activities, let enthusiasts book your activities via your website and completely automate the process.
Key features:
Drag and drop editing
WooCommerce integration
One-click bookings
WP Multisite support
Email, SMS and push notifications
Advantages of Booking Activities:
Niche booking system for activities
Disadvantages of Booking Activities:
Can get pricey if you need multiple add-ons (but the free version is pretty advanced)
Best WordPress Booking plugin for: Booking any kind of activity straight from your website with WooCommece support.
Pricing:
Free (but comes with premium add-ons)
13. WooCommerce Easy Booking
If a plugin is WooCommerce-compatible, you know it must be flexible and packed with features. Additionally, it is probably easy to use, so improving your page with a new function will be quick.
Yup, that is what you get with WooCommerce Easy Booking.
An appointment and scheduling plugin that perfectly integrates with the e-commerce toolkit.
You can add an option to your WooCommerce products for clients to book or rent. This could mean just about anything since you can sell, rent, and offer memberships with WooCommerce.
This new section you add to your products allows you to set the start and end dates and calculate the new price. The plugin uses Pickdate.js, which is a mobile-friendly date and time picker. You can set custom pricing based on a daily, weekly, monthly, or even nightly basis.
However, you also have a chance to go with the pro version and get the most out of WooCommerce Easy Booking with extra functionality.
Key features:
Custom booking duration
Calendar available in 40+ languages
Tracking bookings
Custom pricing per specific days
Automatic product availability update
Advantages of WooCommerce Easy Booking:
Clean and minimalist appearance
Expand your products with renting function
Best WordPress Booking plugin for: Adding renting functionality to your WooCommerce website.
Pricing:
Free: Compatible products, date selection, two calendar themes, etc.
Pro ($79/year): Custom pricing, disabling dates, discounts, etc.
14. Salon Booking System
The Salon Booking System is perfectly suited for salons, from hairdressers and barbershops to beauty shops and spa/massage salons.
You will not need to pick up new reservations during your work schedule. Instead, you can focus on the work 100% and let your online booking and appointment system do its thing for you.
All you need to do is check how busy you will be the next day (days, weeks, etc.). The administrator can quickly check the upcoming sessions in the back-end and never miss a business opportunity.
Are you feeling disorganized? It is time to step up your game and focus on online bookings rather than receiving calls and checking tons of emails.
Developed explicitly for one-on-one appointments, the Salon Booking System is a great feature that your website should not miss. You can also connect it with Google Calendar and sync all reservations.
Style the calendar according to your needs; offer clients to book as guests and pay later. Ready, set, and go! You can do a lot with this easy-to-use WordPress booking plugin.
Key features:
Unlimited reservations and services
Email and SMS reminders
Coupons
Online payments
Advantages of Salon Booking System:
Exclusive and niche booking system for small businesses
User-friendly front- and back-end
Disadvantages of Salon Booking System:
Best WordPress Booking plugin for: One-on-one appointments for salons and service-based businesses.
Pricing:
Free: Email and SMS notifications, time range, rescheduling, etc.
Basic ($69/year): 1 install, core plugin, etc.
Business ($89/year): 2 installs, core plugin + add-ons, online payments, etc.
Full Support ($149/year): 2 installs, core plugin + add-ons, mobile app, etc.
Agency ($199/year): 10 installs, all features, white label
Unlimited ($399/year): Unlimited installs, all features, white label
15. Book an appointment online PRO
Book an online appointment PRO is a valuable and sophisticated WordPress plugin for booking appointments. All your website visitors can make an appointment for any service you offer straight from your page.
As for you, the owner, you will keep your business more organized and automated, saving you a ton of time that you can spend on marketing and growth.
You can have it all set up quickly with the quick start function.
The design of Book an online appointment PRO is responsive and flexible, working on all devices and browsing platforms fluently. Moreover, the tool features SMS reminders, pop-up forms, Paypal payments, two different schedules and multiple custom fields.
Before you dive in, check out live previews of front-end and admin sections and see the amazingness of Book an online appointment PRO.
Key features:
Multiple schedule types
SMS, email, push notifications
Auto booking management
Multiple payments
Smooth integration with 3rd-party apps
Advantages of Book an online appointment PRO:
One time payment
Great and fast support
Easy installation and quick-start function
Disadvantages of Book an online appointment PRO:
Best WordPress Booking plugin for: Various services, from medical centers and beauty salons to car services and more.
Pricing:
Regular license ($79): Single end product which users aren't charged for.
Extended license ($325): Single end product which users can be charged for.
16. LatePoint
Booking appointments should run smoothly as butter. Not only that, but creating your system should be quick and effortless. Without coding and doing design work, of course!
Thanks to plugins like LatePoint, you can make it happen almost instantly.
With LatePoint, your customers can easily decide which day and hour suit them best.
Also, the plugin shows available and unavailable times which quickens the process. LatePoint includes SMS notifications, social logins, a neat customer dashboard, and multiple locations.
Edit and modify the layout, create custom fields, and more with LatePoint. We found its customization capabilities very impressive during testing the plugin.
The end product will surely immerse itself into your web platform like it has been part of the project from the beginning.
Key features:
Social media logins
Customer dashboard
Custom schedule
Custom fields
Supports multiple locations
Coupons and discounts
Advantages of LatePoint:
Effortless customizations with endless possibilities
We really like its modern look
Disadvantages of LatePoint:
Best WordPress Booking plugin for: Appointment bookings and scheduling for small businesses.
Pricing:
Regular license ($79): Single end product which users aren't charged for.
17. Booked (Appointment Booking for WordPress)
Booked has a modern design that compliments features to take your website bookings to the next level. It supports small- and medium-sized businesses offering any type of appointment.
You get member and guest registration, custom field management, customer profile pages, multiple calendar choices, custom calendar assignments to agency managers, email management for signups, and more.
Translation into other languages is also available, working with all the popular WordPress translation plugins.
The Booked add-ons package includes WooCommerce support, custom RSS feeds for appointments to plug into apps, and a front-end dashboard for individual agencies to overview their bookings.
The design is flexible and adjustable, so you can make your calendar look however you want without losing the quality.
Last but not least, we really enjoy Booked's smooth flow of picking the dates, times and filling out personal information.
Key features:
Multiple calendars
Custom fields and time slots
Display your booking calendar via shortcode or widget
User-friendly appointment management for admins
Customer profile
Advantages of Booked:
Support for registered and guest bookings
Built-in add-ons (Woocommerce payments, front-end agents and calendar feeds)
Disadvantages of Booked:
Best WordPress Booking plugin for: Inserting a booking system with multiple calendars and agents into any website.
Pricing:
Regular license ($49): Single end product which users aren't charged for.
What Is The Best Booking Plugin For WordPress
While we already listed our favorite ten at the top of this collection, users still ask us which would be our absolute favorite WordPress booking plugin.
Unfortunately, we cannot pick just one.
But because we usually switch between Bookly and Amelia the most, these two also turned out to be our favorites.
Their free versions include MANY handy features that cover most of the online booking and scheduling needs.
However, you always have the chance to expand their possibilities by upgrading to any of the available pro plans.
Frequently Asked Questions About Booking Plugins
How do I add a booking system to WordPress?
You can easily and quickly add a booking system to your WordPress website with a plugin. This method doesn't require coding but allows you to configure the booking process, calendar and forms however you want.
Does WordPress have a booking system?
No, WordPress doesn't have a built-in booking system, but you can use a plugin to integrate it in a few clicks.
Does WooCommerce have a booking system?
No, WooCommerce doesn't include a booking system by default, but we recommend using the WooCommerce Bookings plugin that has all the functionality you need.
Let us know if you liked the post.