45 Fastest WordPress Themes to Use in 2023

Speed is one of the most important factors for any website, which is why WordPress developers always look for the fastest theme they can find.
However, trying to figure out which one is fastest when there are thousands to choose from is difficult.
WordPress provides no metrics to help users measure the speed of themes in their directory. Instead, you would need to install each one and put it through a series of tests to see how it performs.
If that sounds like a lot of work, that's because it is. The good news is I can help narrow your search by providing the 45 fastest themes I could find, which helps save time and optimizes your website's performance.
This list will cover a variety of themes, so you'll be able to find one that fits your website's style.
Why Should You Want the Fastest Theme in WordPress?
Speed is important for a variety of factors on WordPress or any platform for that matter.
Let's start with the most obvious, and perhaps the most important, the user experience. Users do not want to spend a lot of time loading a page. And this is even more true for mobile users where 53% will abandon a page if it takes over 3 seconds to load.
Even if a user does not abandon a page, it can impact other areas of the website. For instance, if you run an online shop, the longer a user has to think about a purchase, the higher the chance they won't make it.
Those extra seconds going from a product page to checkout can be enough for someone to change their mind.
Of course, it's not just users that want faster sites. Google and other search engines use site speed as a factor in determining rankings. If your website is slow, it will not rank as high as it should, which is a death sentence for any website.
As such, speed is important for just about everything, and when it comes to WordPress, the theme you choose will have a big impact.
Thus, you need to make sure to pick the fastest one possible from the get-go.
1. Astra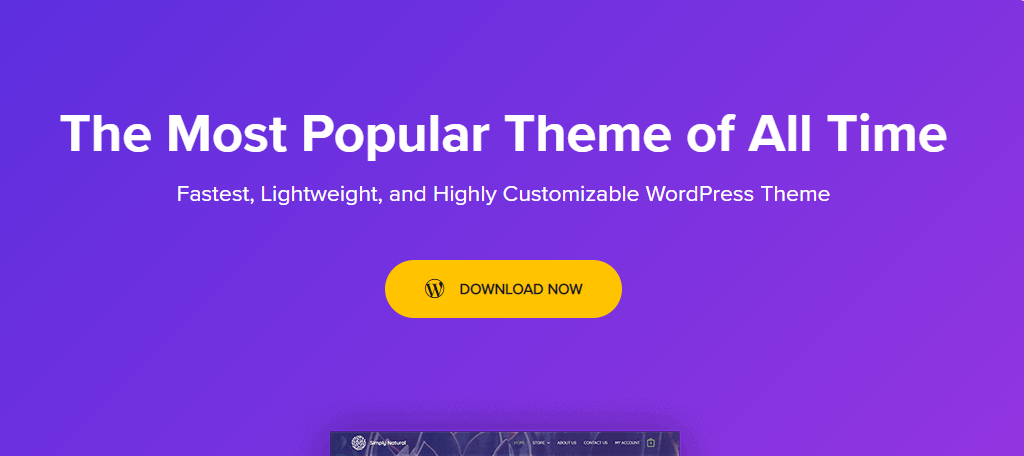 Astra is one of the best themes in general that can help you make the fastest website in 2023. It has a robust lineup of features that were designed to keep your website running fast.
It is versatile enough to make any type of website and popular enough to be compatible with just about every major plugin on the WordPress platform.
Simply put, it is one of the best themes on the market.
2. Hello Elementor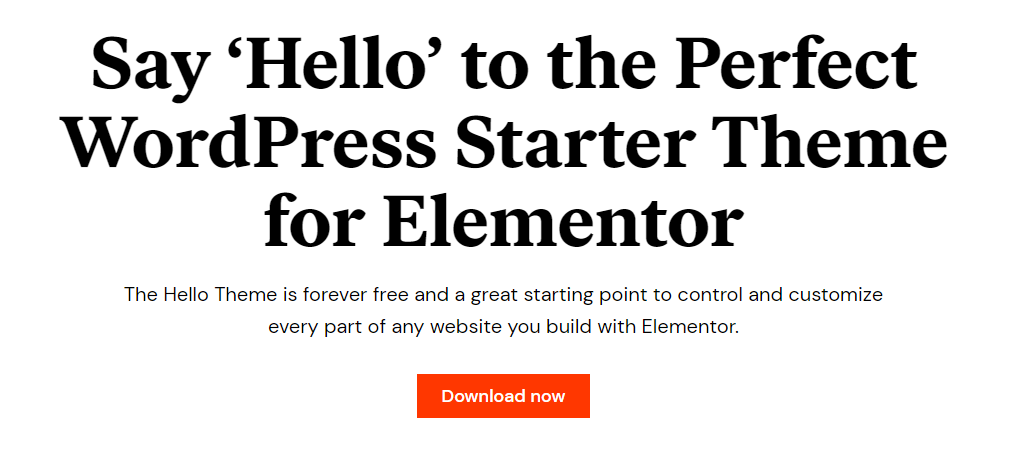 Hello Elementor is a fast and free theme that has become one of the most popular themes in general with over 1 million active users.
It was made by the amazing team behind Elementor Page Builder as the perfect theme to build with, and it succeeds. The base theme is plain and fast, and with Elementor, you can transform it into just about anything.
3. Sydney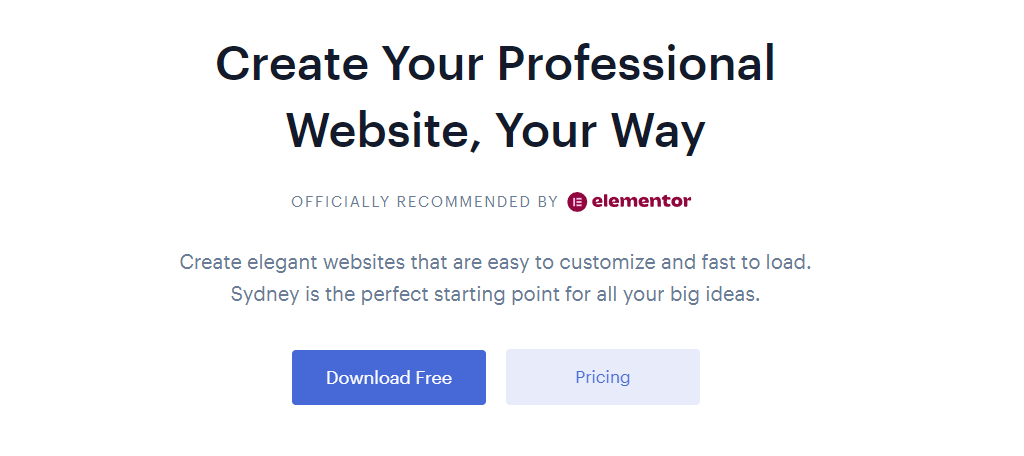 Sydney is another amazing theme that offers an incredible selection of customization tools and features while not sacrificing speed. It has a free and premium version with the main difference just being features and not performance.
Sydney excels at creating fast one-page websites for small businesses and freelancers. If that's what you are looking for, install this today.
4. SociallyViral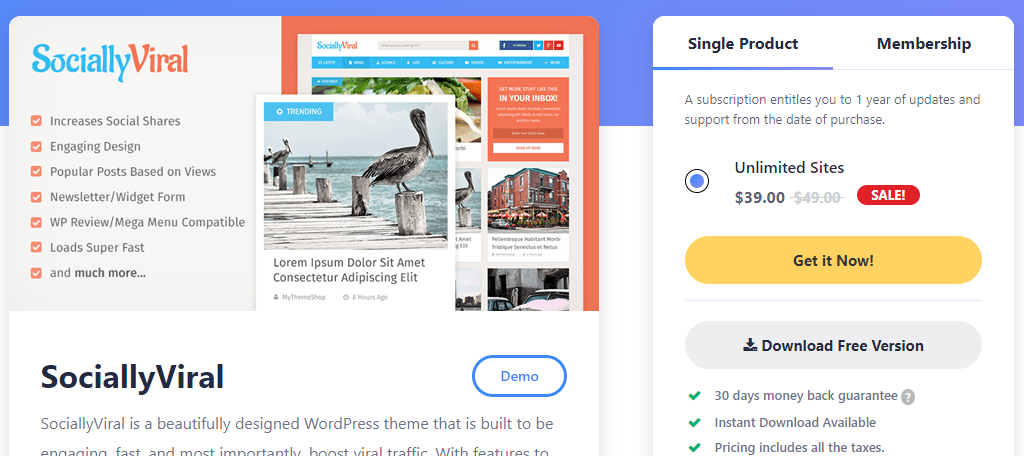 If you are looking to build an online magazine or information blog that's fast, the SociallyViral theme is perfect for the job. It's full of social integrations that can help your content go viral.
The best part is that none of them will slow down your website!
It also contains plenty of room for all types of multimedia content like images and videos. It's a premium theme that is well worth the price.
5. Neve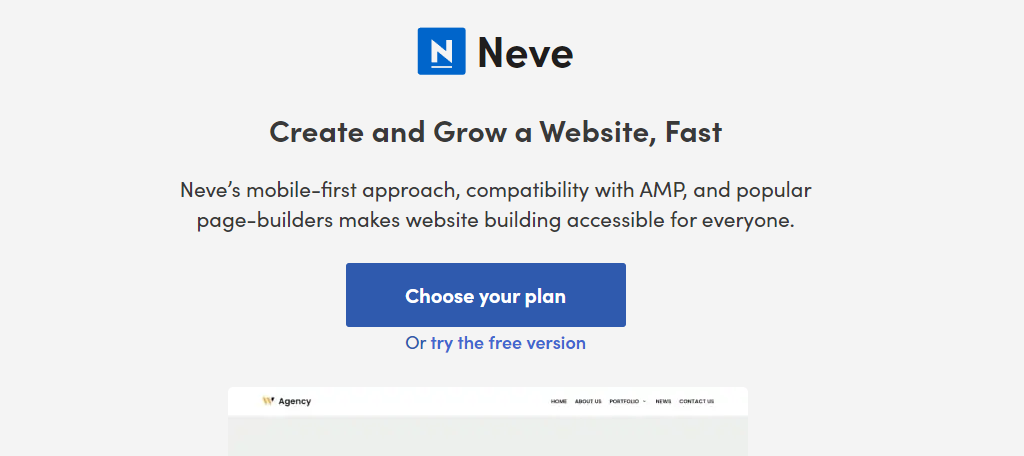 Neve is a multipurpose theme that can make anything from a blog to an eCommerce store. No matter what you use it for, the end result is a fast and responsive website.
This lightweight theme puts mobile design first, which helps make all websites accessible regardless of the device visitors use.
Users can choose between the free version or its premium counterpart.
6. OceanWP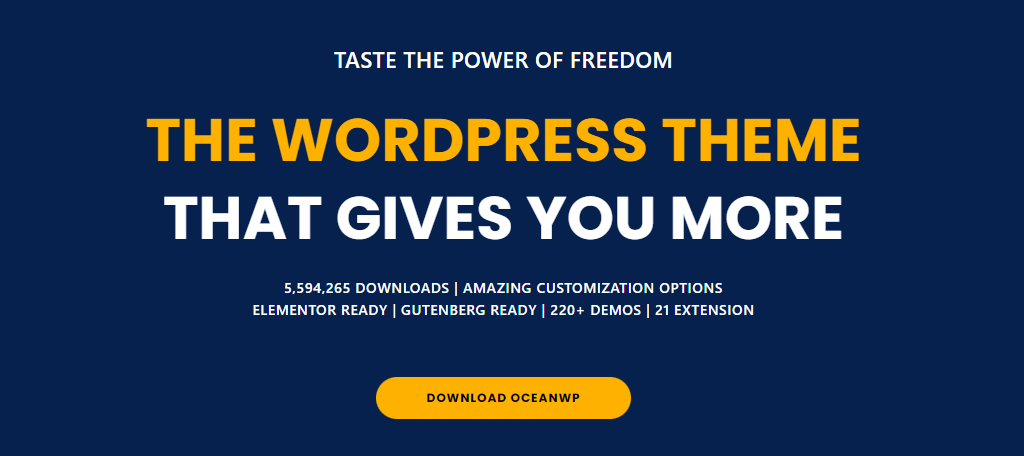 With over 700,000 active installs, OceanWP is among the most popular themes on the WordPress platform, and it is also one of the fastest.
OceanWP provides users with a lot of control over the theme, including the ability to completely disable unwanted CSS and JS elements.
The end result is a robust theme that's lightning fast. You can try it for free today.
7. Schema
Schema is another excellent choice when looking for the fastest theme WordPress has to offer. It's got a slew of amazing features like a built-in review system for users to rate your content.
You'll have full control over every aspect of the theme, including the ability to add custom CSS. It has a ton of customization and it's incredibly fast, so give it a try today.
8. GeneratePress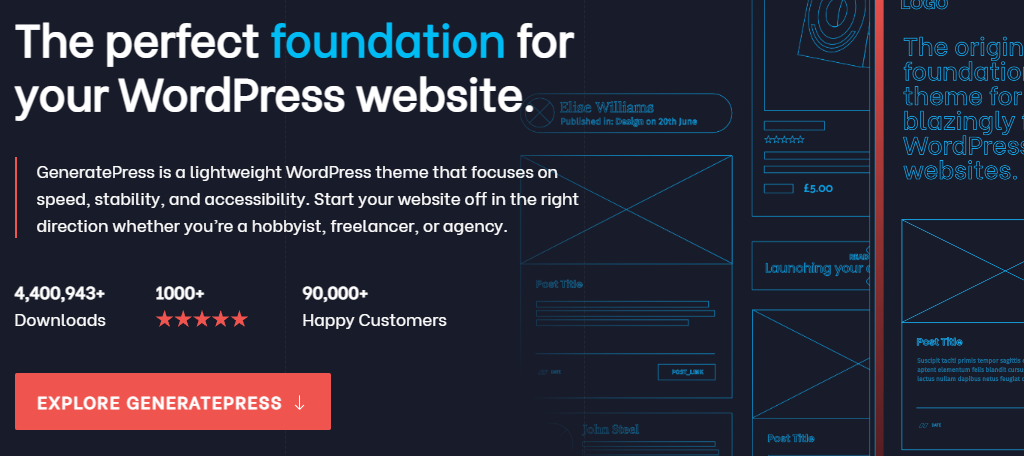 When it comes to performance, GeneratePress is among the best and you'll be able to choose between a free and premium version.
Regardless of what you choose, you'll be using a stable theme that provides amazing speeds and high levels of customization. It's very lightweight and even has one of the smallest theme file sizes on this list.
9. Page Builder Framework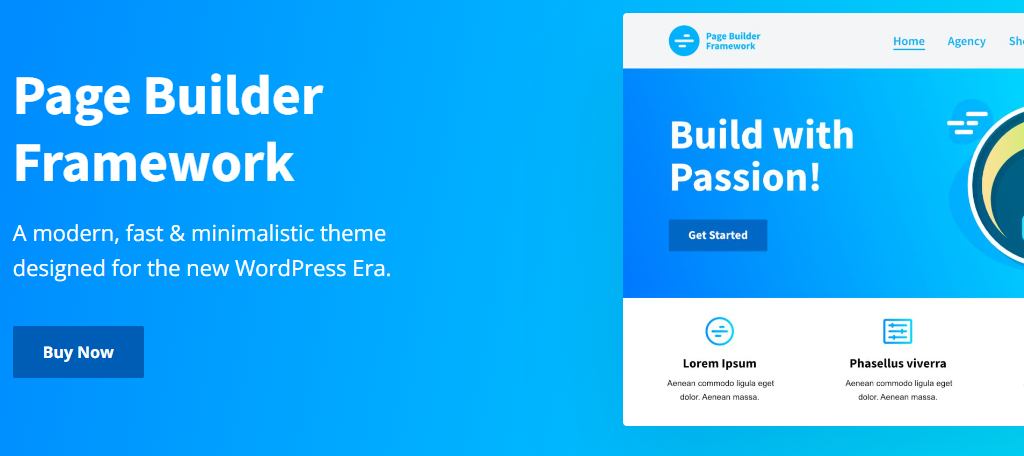 If you are looking for a theme that's perfect for social media sharing and posting YouTube videos on without sacrificing speed, the Page Builder Framework theme is it.
This theme utilizes a minimalist CSS approach that ensures the theme loads pages fast with zero code bloat. It even includes a lot of templates you can use without sacrificing performance.
10. Customify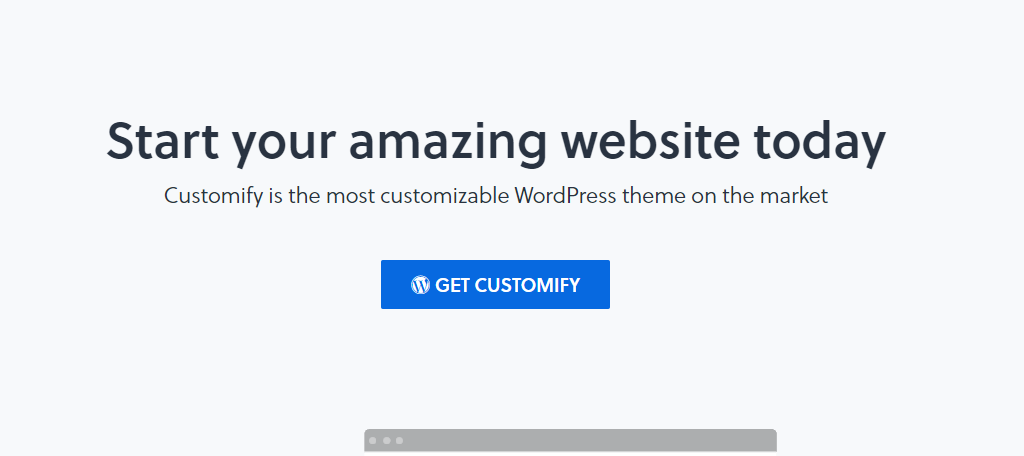 Looking for a customizable WordPress theme that's both easy to use and fast? Look no further than the Customify theme.
This theme really shines when it comes to ease of use. Everything is customizable in an intuitive way that does not require any coding.
While you may think this could impact speed, it doesn't. It's incredibly fast with no downsides.
11. Twenty Twenty-Two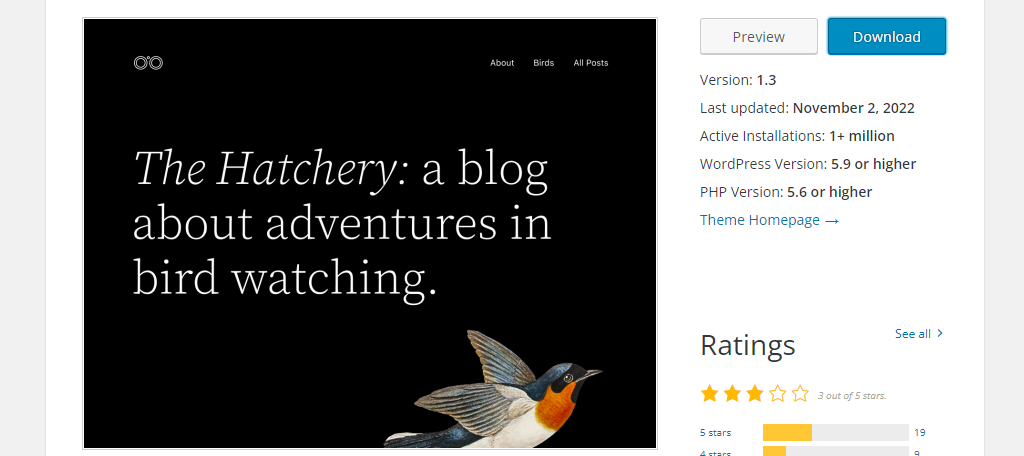 WordPress releases a new default theme every year. And while many developers are quick to switch, they have an excellent track record when it comes to speed.
The Twenty Twenty-Two theme is no exception.
It is the first block-based theme and shows off the future of themes in WordPress, so it's an excellent theme to start getting used to before they become the norm.
12. Hestia Pro
Many businesses only need a single page and Hestia Pro is one of the best themes for this purpose.
As you might expect from a single-page website theme, it's incredibly fast and offers you a robust selection of customization options to choose from.
It works well with popular plugins like WooCommerce without sacrificing performance.
13. Zakra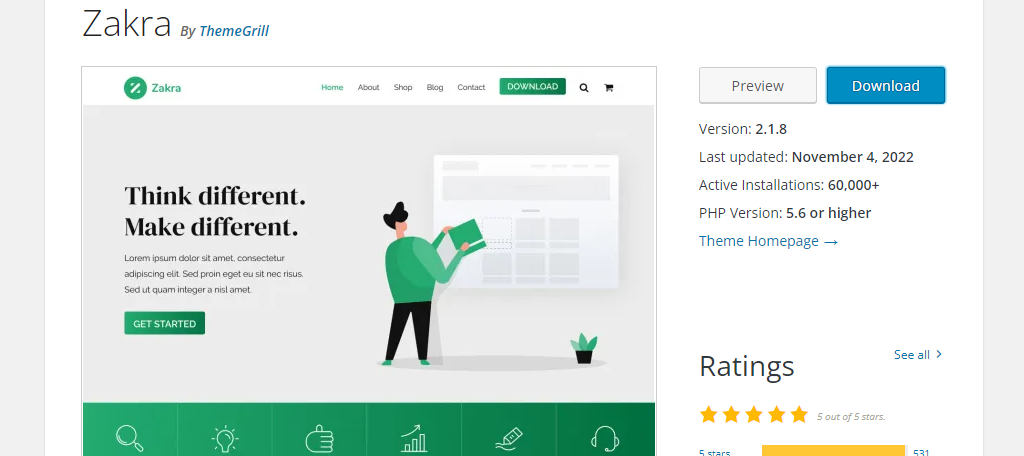 If you are looking for free but fast WordPress themes, Zakra is an excellent choice as a multipurpose theme.
That said, there is also a premium version with even more to love.
It offers a great variety when it comes to customization and nothing demonstrates this better than the 40+ demos you can utilize. And none of this comes at the expense of your website's speed.
14. Blocksy
If your looking for a minimalist theme that's lightning fast, look no further than Blocksy.
This theme uses a unique coding technique known as code splitting. All this means is that the theme will only load JS if the user needs them to load.
It's very similar to lazy loading images, but with JavaScript instead. This helps keep your website very fast and it's free to use.
15. Simple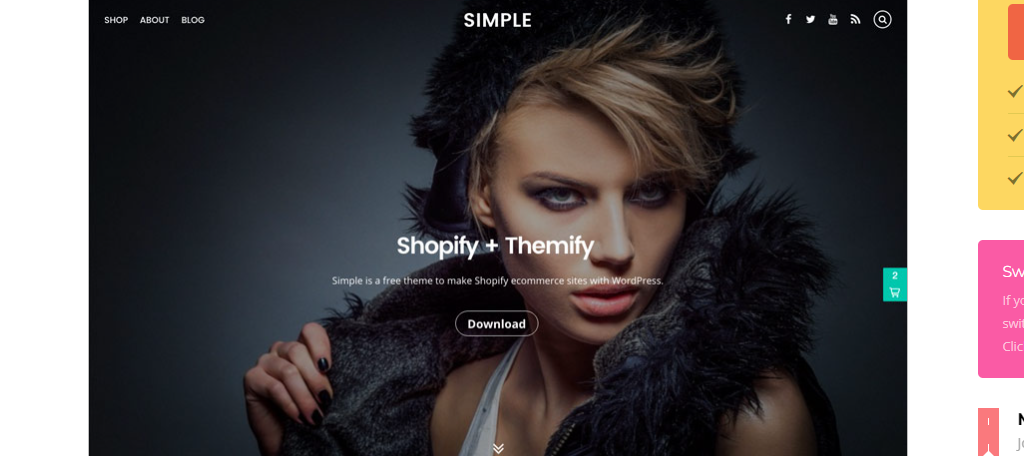 You may think a theme named Simple might not have a lot to offer, but that's not the case here.
The Simple theme by Themify offers users a robust selection of customization options and excellent site performance.
There is a free and premium version to choose between with the premium version offering more design options and better support.
16. Responsive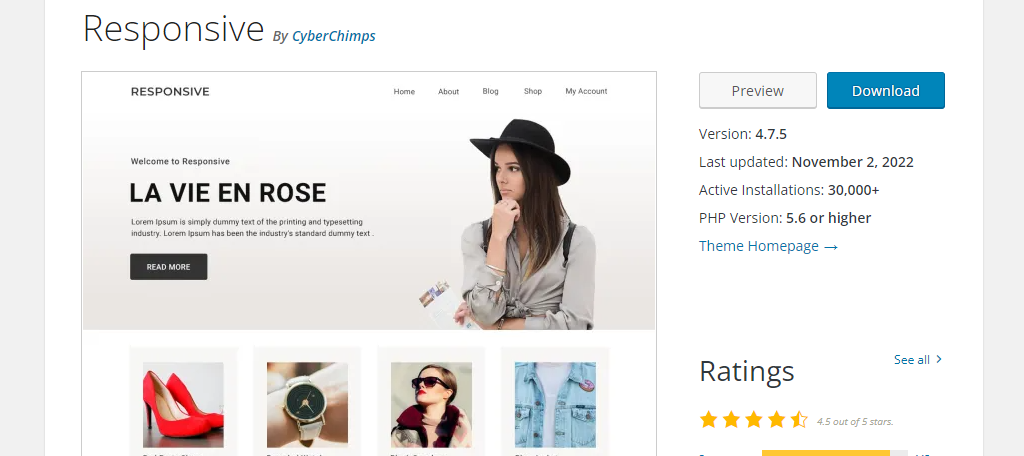 Responsive is an excellent theme for blogging and small business sites that are looking to go fast. And let's be honest, that's pretty much all of them.
This layout gives developers a lot of room to add portfolios to create stunning sites without impacting the speed of the website. It's also worth highlighting that there are multiple WooCommerce options built in.
If you like the free version, you can upgrade to Pro for even more greatness.
17. Writee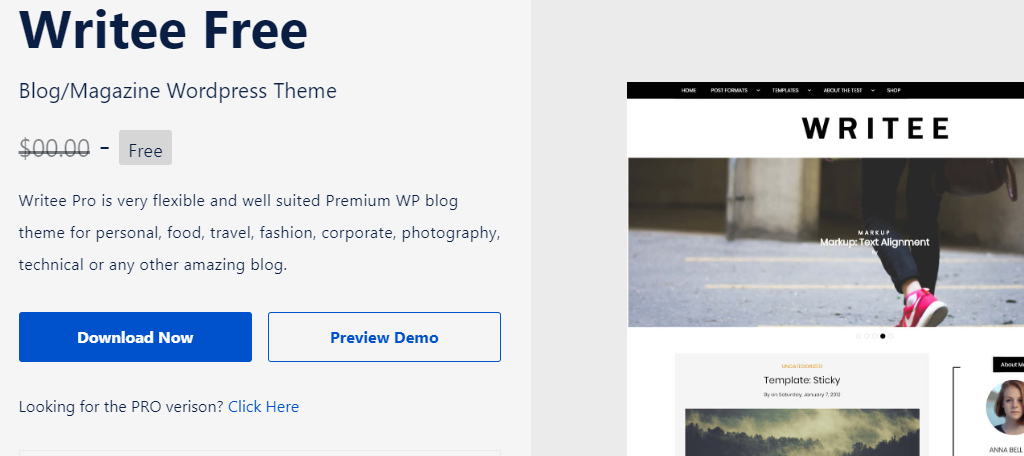 Writee is another excellent theme that offers fast speeds specializing in blogging. Developers can choose between the free and premium versions.
This theme has a lot of useful features that help keep the load times low, like built-in pagination or cacheable favicon.
There's also a wide array of customization available, so it's a great fit for any blogging site.
18. HireBee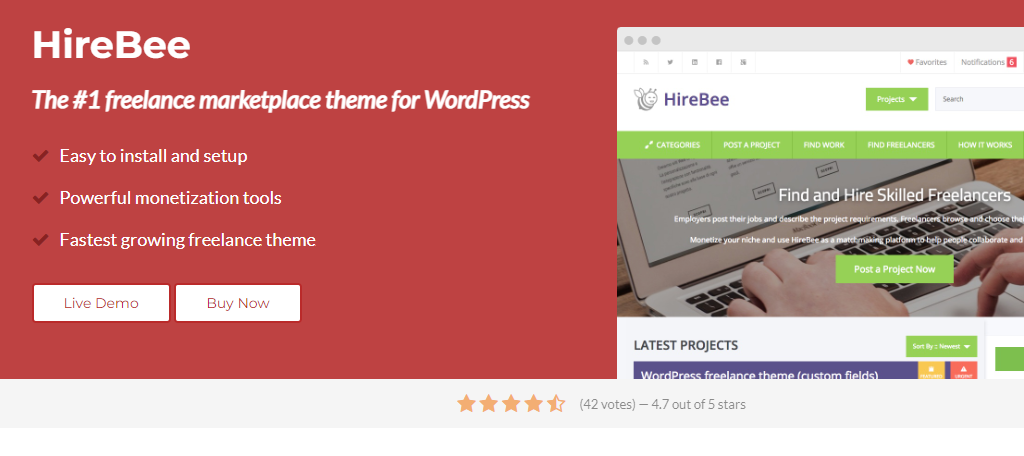 Looking to build a marketplace for freelancers? If so, one of the best themes you can pick is HireBee.
It was made for this exact reason and includes all of the necessary features you will need from monetization options to navigation menus.
HireBee gets pretty solid speed scores that make it the fastest at what it does. So, if this describes a website you want to build, install HireBee today.
19. Blank Canvas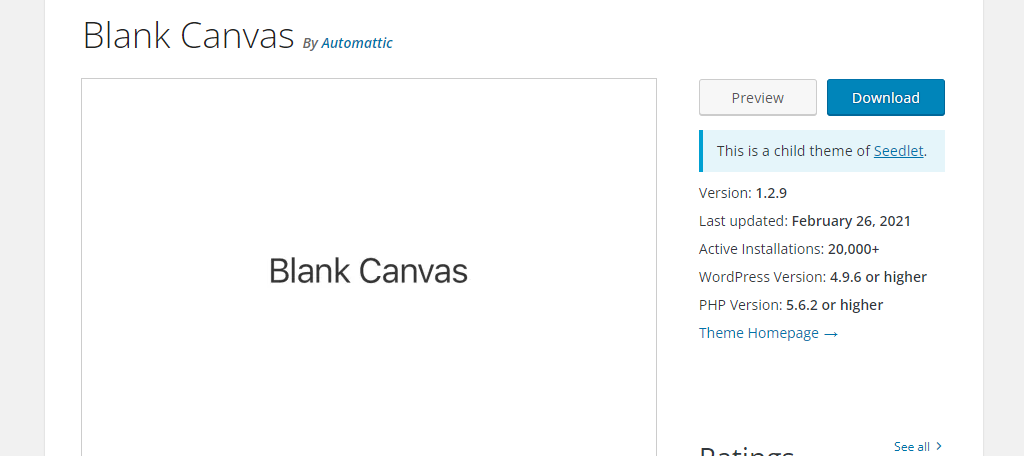 Looking for a blank canvas to build your website? If so, check out the aptly named Blank Canvas theme.
Now, when they say blank, they really mean blank. There is nothing in this theme. You need to set up every page inside of WordPress and it will look exactly like what you create.
As you might imagine, a blank theme has excellent performance.
20. PopularFX
PopularFX is another all-purpose theme that offers users fast speeds and great customization options. Users can choose between the robust and free versions depending on their needs.
The theme is quite user-friendly as it sports its own drag-and-drop page builder to help streamline the design process. With great accessibility and speed, there are a lot of reasons to love this one.
21. MagXP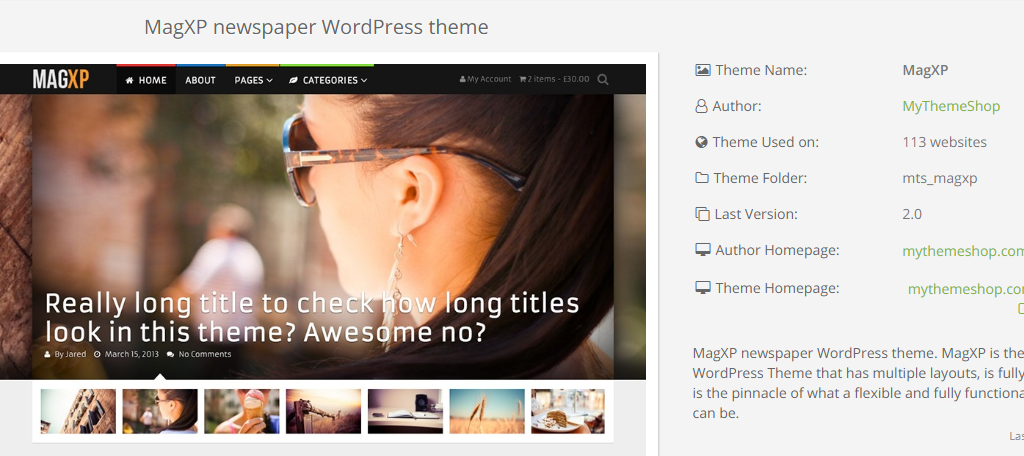 Are you looking for a WordPress theme to build a website with but don't have a lot of development experience? No problem!
Give the MagXp theme a try.
It's a user-friendly theme with a lot of built-in features like multiple templates for your homepage and a drag-and-drop page builder.
You'll also enjoy the benefits of great page speed regardless of what you are building.
22. Mesmerize
Whether you are looking to build a blog or eCommerce shop, the Mesmerize theme has you covered. It comes with a huge selection of customized blocks you can take advantage of in Gutenberg.
Mesmerize does a great job at loading pages fast, which can be attributed to its clean and optimized code. Overall, there are a lot of great reasons to install this theme.
23. Twenty Twenty-One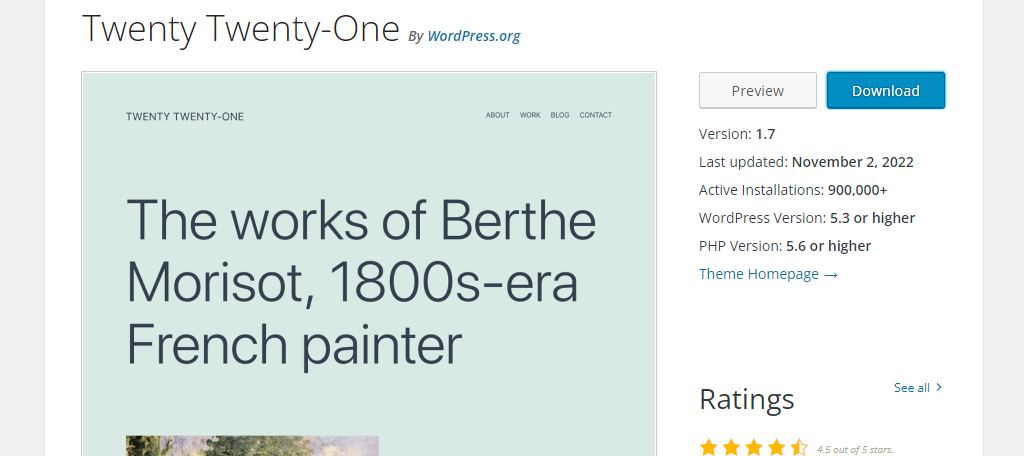 While Twenty Twenty-Two is the newest default theme in WordPress, it's quite different than its predecessors. If you are looking for a non-block-based theme, Twenty Twenty-One is a terrific choice.
It's a minimalist theme that offers great speeds. And as a default WordPress theme, it is completely free to use.
24. Suki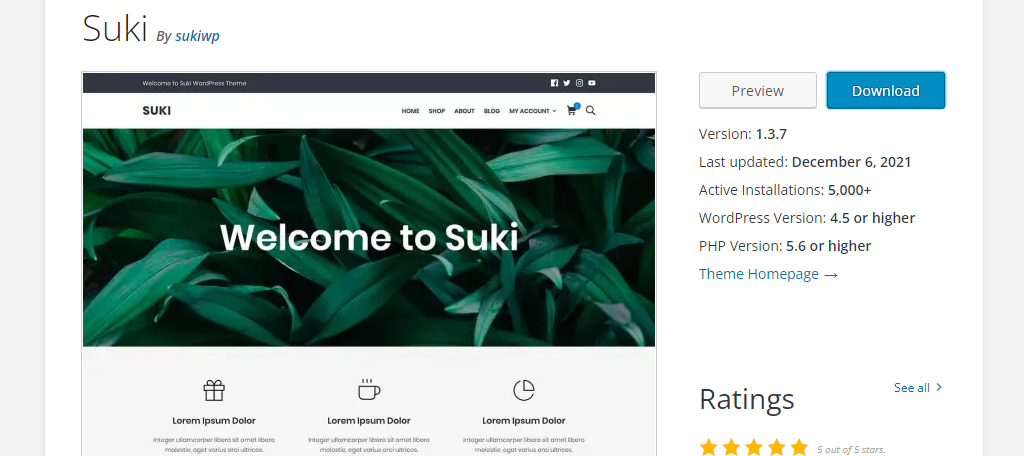 Suki is a great multipurpose theme you can use to build a website. It offers users a lightweight framework that ensures your website is always running fast among a variety of customization options.
The theme was built with mobile users in mind, so everything is responsive by default. It's a free theme so be sure to check it out.
25. Kava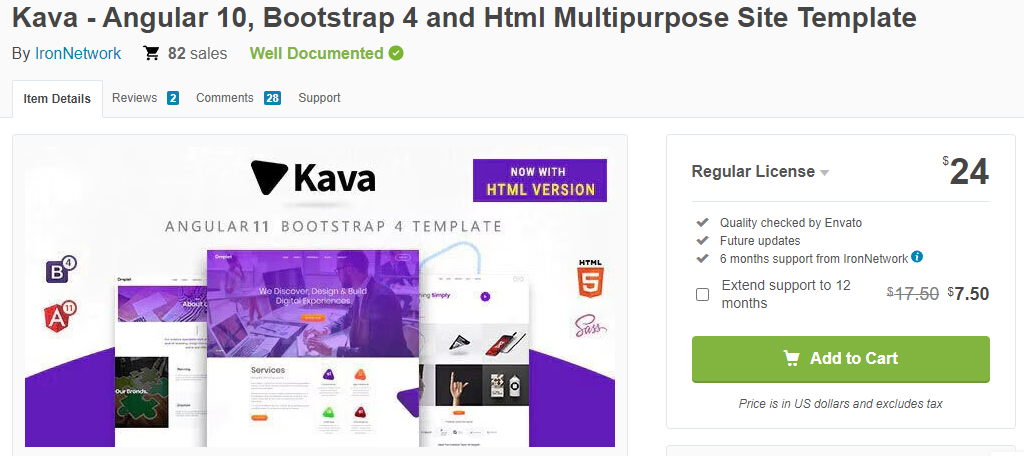 Kava is a premium WordPress theme that offers some of the fastest speeds on the WordPress platform. It provides a great amount of customization including 20-page templates you can use to jumpstart your project.
As far as speed goes, you'll get an excellent performance regardless of what type of website you build. Check out a demo site today to see if it's right for you.
26. X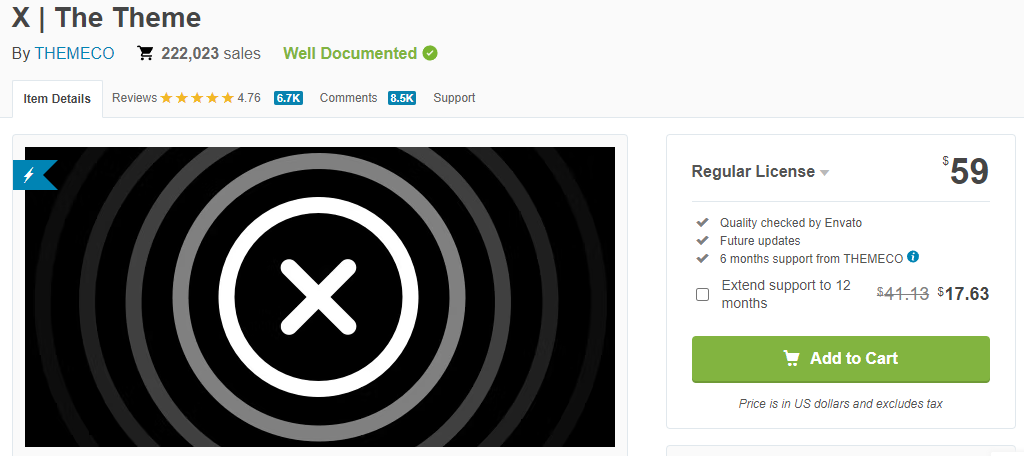 X is an amazing WordPress theme that offers high levels of customization and fast speeds. One of the highlights to look for is the new built-in slider that works for most types of content from images to testimonials.
You'll also have a variety of layout options you can choose from including row-based layouts. It's a great theme for any website looking for fast speeds.
27. Divi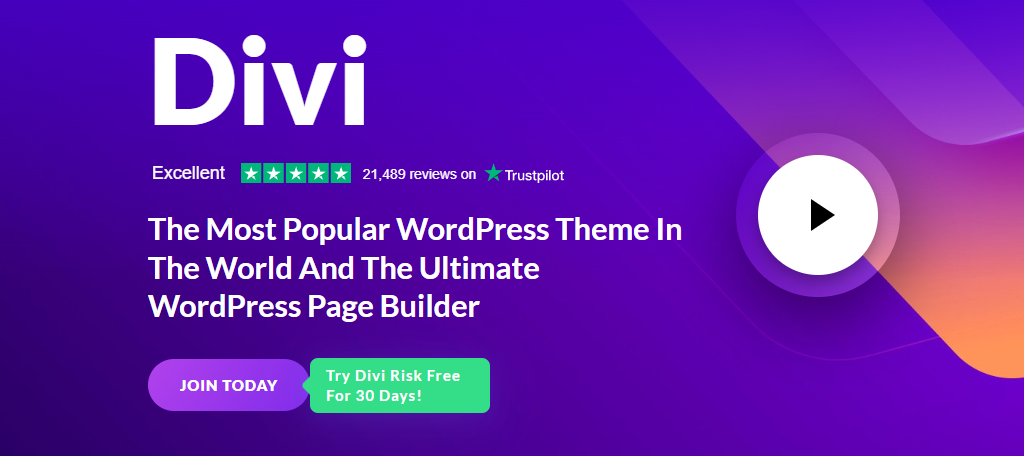 Divi is among the most popular themes for WordPress, so, you better believe it has some amazing speed to garner such popularity.
This theme offers an enormous list of features, which ultimately allow you to build any kind of website.
One of the standout features is the page builder built into the theme. It helps create a user-friendly design area that's great for all skill levels.
28. Bimber
Bimber is an exceptionally fast theme in WordPress that provides a great selection of premium tools for users. You'll immediately gain access to over 20 pre-built demo sites that you can use as a starting point for your own design ideas.
As you can imagine, it's quite versatile and can be used to make any type of website in WordPress.
29. Wanium
Looking for a fast premium theme but don't want to spend a lot of money? Wanium only costs $16 but has all of the features you would expect from a more expensive theme in WordPress.
You'll be able to utilize 18 starter sites and configure them any way you want. It even includes the WPBakery page builder at no extra cost.
30. Newspaper
Are you planning to build a news website? If so, you cannot do any better than the Newspaper theme.
This amazing theme prioritizes speed and SEO to help boost your rankings. It will analyze all page content and optimize the code for maximum performance.
Combine that with over 90 templates that you can use and you have an amazing theme at your disposal.
31. The7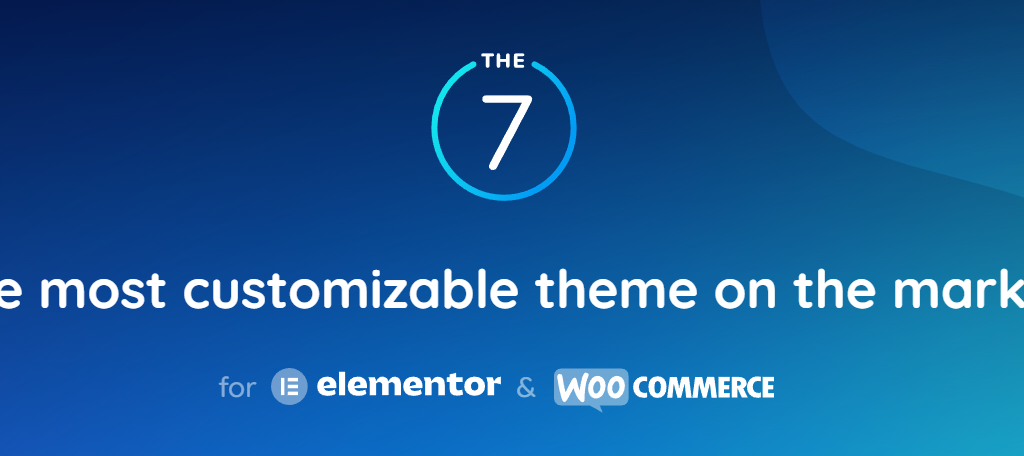 The7 gives users a highly customizable work environment that is compatible with the biggest plugins in WordPress.
What makes it unique are some of the additional features it adds to WooCommerce and Elementor. Not to mention 60 demo sites you can use as a starting ground for your own.
Most importantly, it's incredibly fast and optimized for SEO.
32. Brando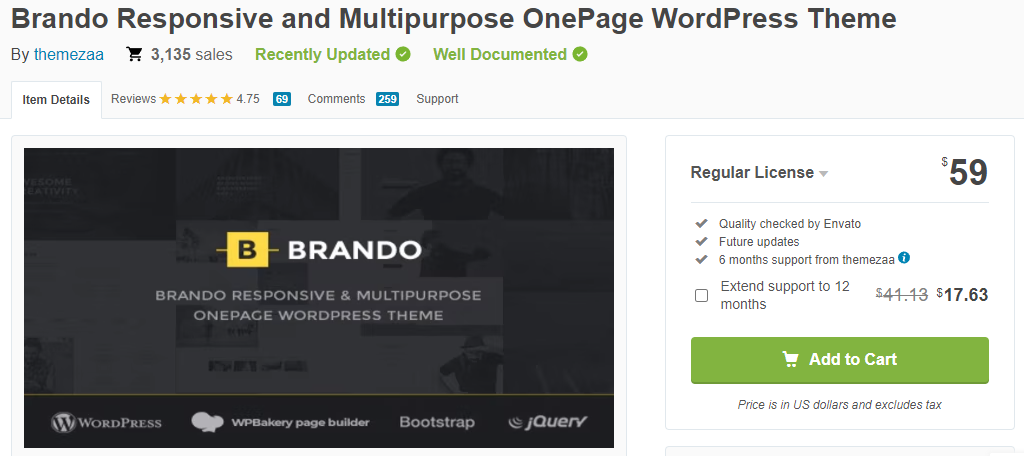 Brando is a one-page theme that offers users an incredible level of customization and a myriad of options to choose from. The theme is very fast thanks to the Bootstrap framework it utilizes.
You'll also gain access to the WPBakery plugin at no extra cost alongside a plethora of unique features that most websites utilize.
33. Avada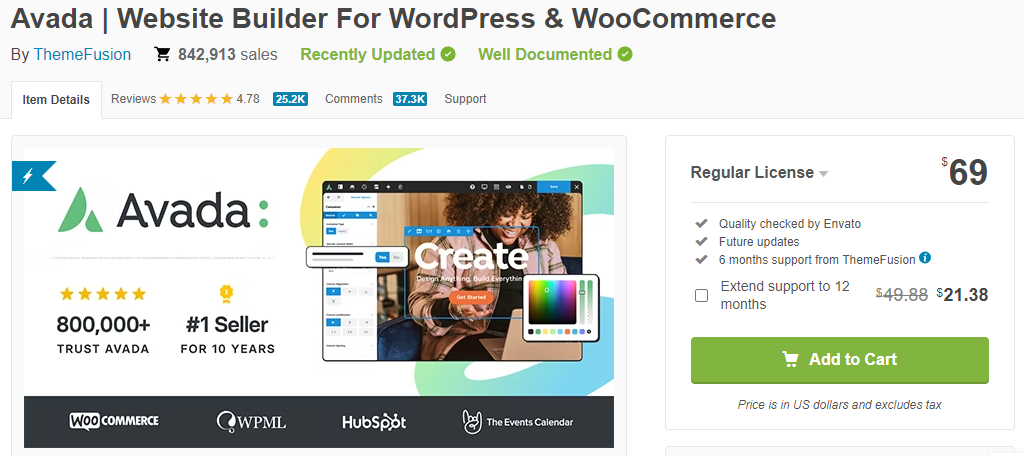 Want to build custom pages for your website with ease? If so, the Avada theme is perfect as it includes a fusion page builder.
This allows you to drag and drop elements into your pages and build anything you want.
The theme is optimized for speed, thus, no matter what you add, the theme will ensure it runs fast thanks to its optimized code.
34. ColibriWP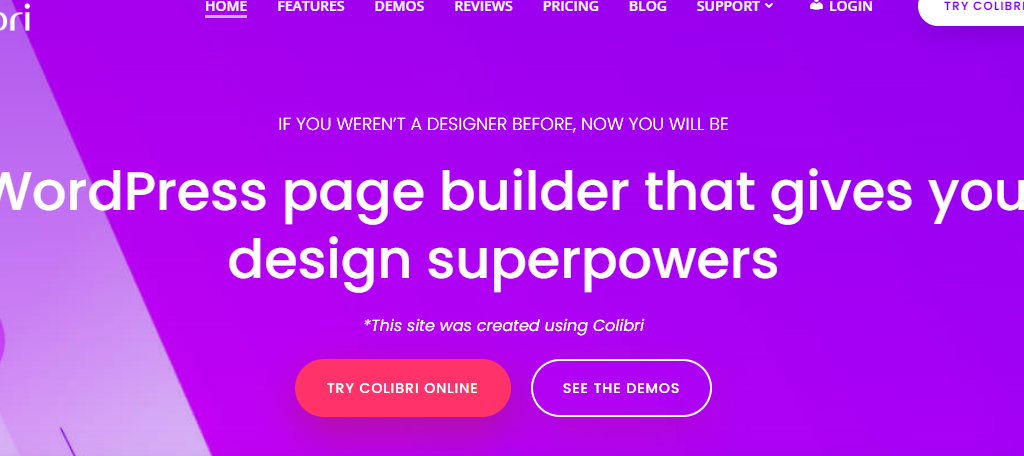 ColibriWP is another fast theme that doubles as a page builder. You can either use it to build your website from scratch or take advantage of the demo sites it provides and customize them to fit your needs.
In either case, you can build an incredibly fast website without writing a single line of code. It's a great choice for beginners and experts alike.
35. Betheme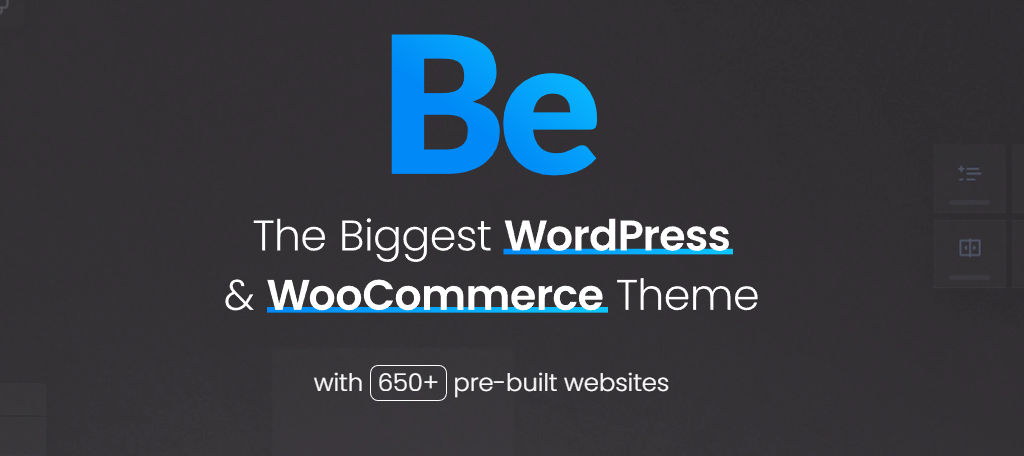 Betheme is absolutely the biggest theme on this list in terms of what it offers users. You'll have over 650 pre-built sites you can use as a starting place and customize them to fit your needs.
In terms of customization, you'll be able to do or make just about anything and you won't need a single line of code. And when it comes to speed, the Betheme theme is among the fastest for WordPress.
36. TheGem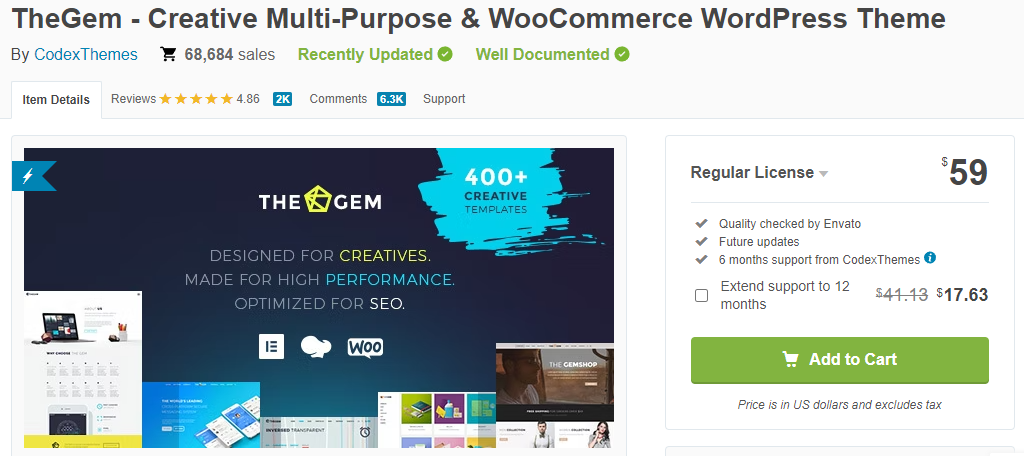 Looking for a user-friendly experience that also offers you blazing-fast speeds? TheGem has you covered in spades.
This theme takes advantage of the latest trends and allows you to build detailed websites without requiring a lot of experience.
The theme was created with SEO in mind, which means it's quite fast. This makes it a great option for just about anyone.
37. Enfold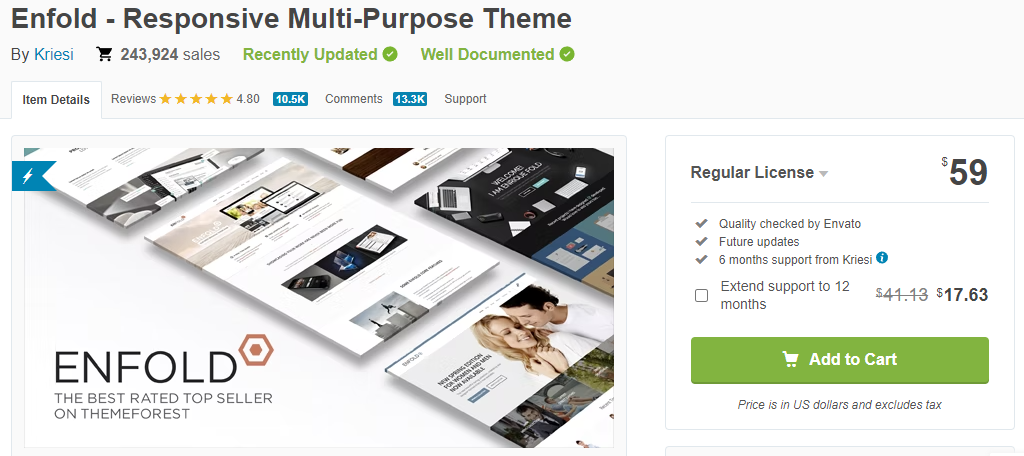 Styles, fonts, and layouts – oh my. Enfold has all of this and then about another dozen useful features to boot.
The theme is responsive in its design and offers high speeds to get the best SEO results. You'll be able to use a wide selection of templates to craft the website of your dreams or build one from scratch.
In either case, your website will run fast.
38. Coupon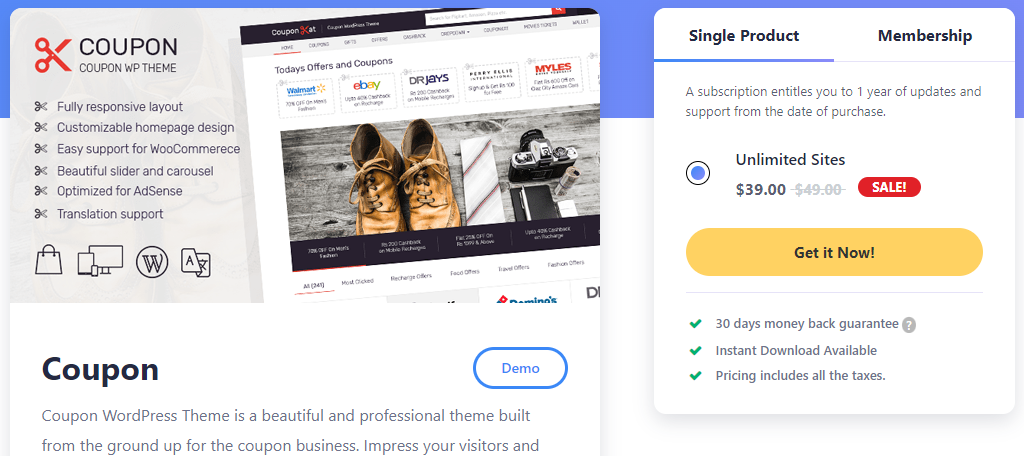 Websites dedicated to offering users coupons have become a major trend and they can be wildly successful. One of the best themes to build your own coupon website is the aptly named Coupon theme.
It offers a variety of customization options and features ideal for such a website. In terms of speed, it's amazing and offers fast speeds that will get coupon enthusiasts on your site.
39. Shoptimizer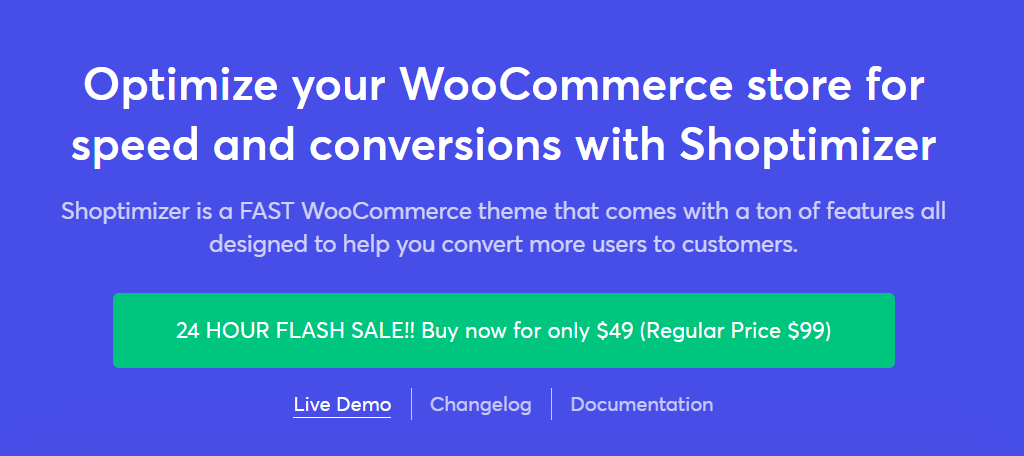 Looking for a theme focused on eCommerce? Shoptimizer is a theme designed for that very reason, and as you may have guessed, is fully compatible with WooCommerce.
Building an eCommerce site is typically hard, but the Shoptimizer theme can help make it far more manageable with excellent user interfaces and design options.
It's also incredibly fast, so shoppers will be loading products in no time.
40. Olsen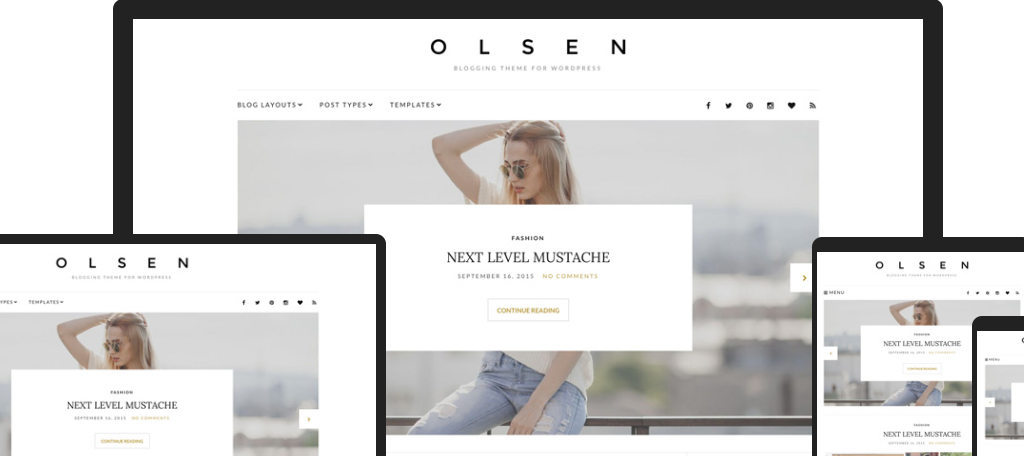 Olsen offers users a clean interface that is perfect for highlighting images. It has been optimized for SEO, which means it has fast loading among other essential features.
One of the best aspects of this theme is the number of layouts you can choose between, which really give you complete freedom in how you display content.
41. Inspiro
Inspiro is a minimalist theme that leaves out most of the features you may expect in a premium theme. Instead, what you do get is a caching plugin built-in which ensures your website runs fast.
One of the highlights is the ability to place videos in the background that play automatically and you are not just limited to self-hosted videos. YouTube and Vimeo work as well.
42. Kadence WP
The Kadence theme offers users some of the fastest loading times in WordPress for both its free and premium versions.
Users can take advantage of the templates to get started and build a website quickly without needing to write any code.
The Pro version helps you increase conversion with the inclusion of lightweight pop-ups and more.
43. MH Magazine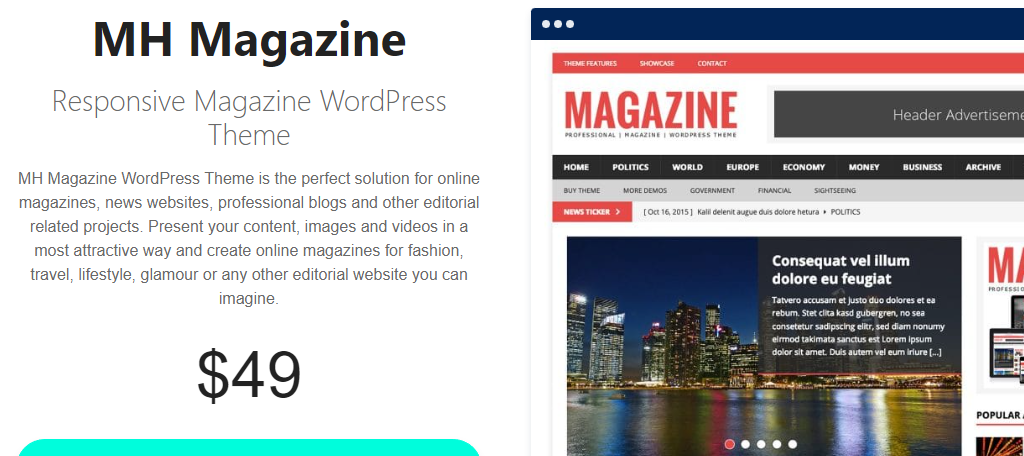 Building an online magazine or news website? Build it with the MH Magazine theme.
You'll have a robust selection of features to build with that are all responsive by design. The end result is a great website that can be viewed on any device.
In terms of speed, users can enjoy fast loading times that are optimized for the content your website produces.
44. SEOWP
It's no secret that speed is a factor search engines use to rank your website, thus, to improve ranking you need to load fast.
The SEOWP theme provides some of the fastest load times amongst other SEO-friendly design choices to provide an unparalleled experience.
You'll also enjoy tools that help improve content sharing on your favorite social media platform.
45. Hypermart
Closing out our list is the incredible Hypermart theme that makes building an eCommerce site as easy as possible. It provides excellent speeds and helps increase your website's conversion rate with a great selection of tools and opt-ins.
You can also speed up the process by using the pre-made demo sites as a starting point.
In any case, you can make a fast website to wow users within no time.
A Great Website Starts With A Great Theme
In WordPress, a lot of developers focus on the plugins they can add to their website, but themes are more important. They dictate the design of your website and have a major impact on your site speed.
As such, you need to make sure you are picking fast WordPress themes, and luckily, you can find some amazing ones for free. That said, due to how inexpensive premium ones are, it's well worth the cost to go premium. Especially if you want some help setting up.
The support teams these themes offer are usually great at quickly responding to any questions, which is invaluable for beginners.
What theme do you think is the fastest in WordPress?