5 Strategies to Optimize Your B2B SaaS Conversion Rate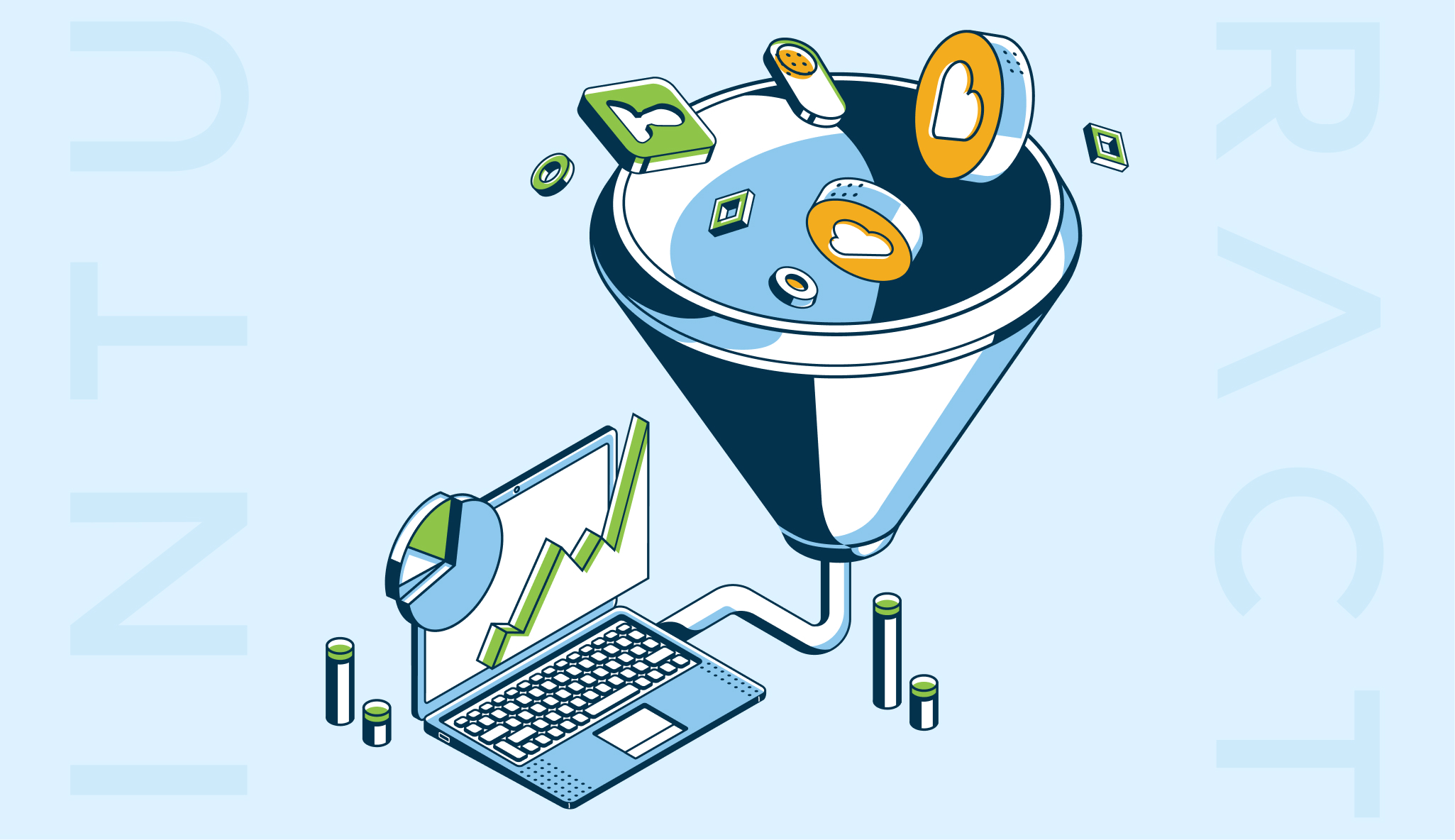 Many SaaS businesses have the best product out there, but their competition still beats them at the game. Will you be one of the ones who get beaten?
To avoid that, work on your conversion rates. A healthy conversion rate can get you more customer revenue with the same traffic and less acquisition cost.
In this article, we will learn about some solid strategies to optimize the B2B SaaS conversion rate so you can avoid your idea from failing.
What is Conversion Rate Optimization?
Conversion rate is the number of people taking the desired action out of the total number of visitors. The end goal is for the customer to purchase your product.
But if you don't push the leads in the right direction at the right time, you will end up spending a ton of money and time. That's where conversion rate optimization (CRO) comes into the picture.
CRO fast-tracks the completion of the buying cycle and enables you to switch over the leads to the other end of the funnel, making them a customer.
5 Strategies For Conversion Rate Optimization
1. Power Your Sales & Support
If your sales and support team know what to sell and how to serve, you have won the battle.
44% of the buyers look for use-case-specific solutions instead of generic ones. It means you can't expect conversions until you provide what the client is looking for. To champion this stage, your pre-sales and sales team must be at the top of their game.
Involve the right stakeholders from the client's team and schedule a discovery call to understand what problem they are trying to solve.
Discuss the meeting minutes with your internal team to realize the requirements and customization needed.
Manage the client's expectations through honest communication.
Sell the solution to their problem instead of a product with unnecessary features.
The one thing customers hate the most is tardy service response. To tackle this, assign a dedicated support representative to at least your bigger leads.
Provide support through all significant communication channels and share the details of the same with the customers.
Boost client confidence with 24/7 support services.
Hand-hold the client through the initial trial onboarding phase.
Stay in regular touch with the customers to improve their service experience. It will hike the chances of them buying the services.
2. Give a Trial of Your Product
No big client is going to hand you over thousands of dollars until you show them the worth of your product.
A free trial offer not only entices prospects to try your product but also gives you a chance to impress them with its unique capabilities.
Before unlocking your product to the visitors, figure out what kind of free version you wish to offer and for how long.
SaaS businesses extend the following types of trials to their potential customers.
Free trial (with credit card details): The visitor can create a limited-time free account after submitting their payment details.
Free trial (without credit card details): Here, visitors can enjoy a limited-time free trial without sharing any payment information. However, they need to give their email address to create an account.
Freemiums: The product where the users can enjoy an unlimited free version with certain features reserved for only paid customers.
There isn't a perfect trial length that fits all industries. It depends on the niche you are serving and the time to value your product. You don't want the trial to end as soon as the customer is done setting up the account.
Generally, the duration of the free trial can be anywhere between 7 days to 30 days. Research finds 14 days to be the sweet spot, which significantly boosts the chances of conversion.
But the clients may not purchase without good motivation. To create a sense of urgency, scarcity tactics can work wonders.
Use a countdown timer: Display the time left for the free trial to end. You can even send emails a couple of days before its expiration.
Limited time offer: Attract the free users to convert to paid ones by offering a limited time discount offer.
3. Boast of Your Perks
What isn't online didn't happen.
Well, that's not always true, but for a SaaS business, a positive online presence is non-negotiable. It instantly proves your authenticity and builds trust in the market.
Any social proof is an opportunity for you to use it as a currency for conversions.
Shortlist your top happy customers and reach out to them for feedback.
Seek permission to publish their review as a testimonial on your website.
Don't forget to mine the social media comments and messages for a golden nugget of positive feedback.
Prepare case studies for each industry where your product has shined through.
Run a referral program where your existing customers can bring their friends to your product in exchange for some incentive. It could be a month of free use or a one-time monetary benefit.
When preparing to interview your customers for a testimonial, invest some time researching insightful questions. Vague reviews like, "The product is good." won't mean anything to the reader.
Instead, dig deeper through some of these questions you can ask your clients.
Why did they choose your product?
How is it better than the alternatives available in the market?
Which part of their processes has improved after using your product? Can they share some numbers to solidify the claim?
How has it made their life better?
Are they happy with the support and services?
Would they recommend the product to others?
4. Rewire Your Pricing Strategy
Price your product too high, and you will end up losing customers. Price it too low, and nobody will take you seriously.
Strategizing your product pricing isn't that easy. But it's necessary to get more leads to convert.
Research the market space thoroughly with polls, surveys, and interviews to understand customer expectations.
Understand the offerings of your competitors. Use it as a reference instead of copying it.
Raise the prices with careful consideration. Suddenly hiking up the cost can work against you. One effective way is to announce the price revision and allow a window for the free users to upgrade at the original price.
But is a limited-time offer enough to convince users to lighten their pockets? Maybe.
To turn around the maybe to surety, top it up with assurance.
Offer a money-back guarantee if the client is unsatisfied with the services.
Include dedicated support services in the package.
Share free resources like playbooks, cheat sheets, etc., to streamline their onboarding.
5. Personalize Your Content
The information you present and how it is presented, plays a massive role in determining your conversion rate.
Visitors skim through your website and decide within seconds whether they will buy or not. It means each aspect of your content and design should serve a purpose rather than be white noise.
Run through the website to make it more user-friendly with clean navigation and interface. Ensure it's compatible with all devices.
Optimize the landing pages for business-wise use cases to appeal instantly as a value-for-money proposition.
Include clear and frequent CTAs for a demo, trial, and payment.
Work on the search engine optimization of your website.
Craft SaaS content blogs, and social media presence, while investing time in building an online community.
Explore account-based marketing tools to tap into high-value clients. You need to plan client engagement based on their buying stage. And you can't do that by sending random cold emails.
Source
Use personalized videos, infographics, blogs, and social media posts for the awareness stage. It's where you need to catch the client's attention, and relevant data in an easy-to-read format will help.
Clients who see your posts will automatically move further to know more. In this consideration stage, feed them detailed and accurate data through newsletters, whitepapers, and webinars. It's an excellent opportunity to learn more about their requirements and expectations.
In the last leg of the decision-making stage, close the deal with case studies, demos, and an attractive price model.
Does Your Conversion Rate Need Optimization?
You might not notice your conversion rate dwindling until the sales funnel goes dry.
But then it might be too late for disaster control.
That's why you need a proactive CRO strategy to keep your mill of visitors to customers running. And any plan is incomplete without an accurate analysis of critical metrics. Keep an eye on the conversion rates of various channels and compare them with the benchmarks to improve further.
The right CRO tools can be your frontline soldiers to win this battle. There are tools to help you tackle almost any concern you might have, whether it's website designing, CTA placement, or mailing list cleanup. Use these with proper A/B testing to analyze what works best for your audience.