BetterCloud named a leader in over 30 G2 Grid Reports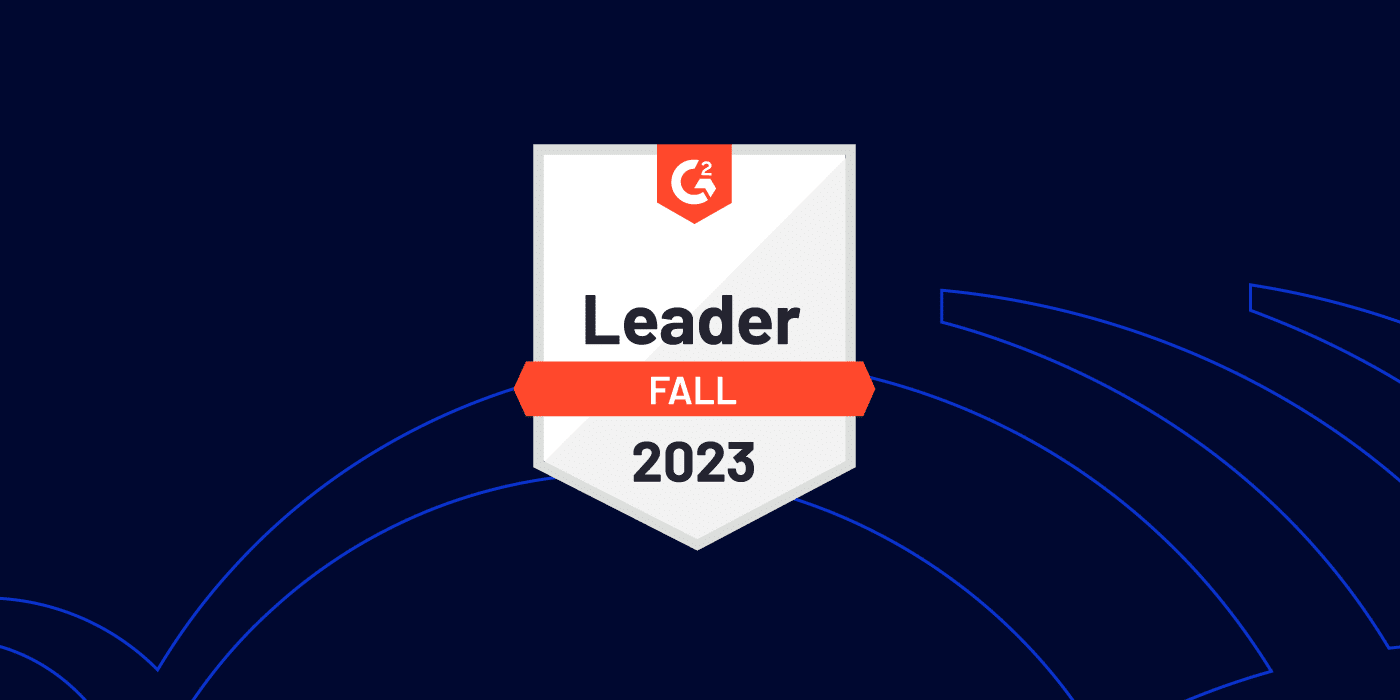 BetterCloud named a Leader in over 30 G2 Grid Reports.
G2 just released its Fall 2023 Grid Reports and we're excited to announce that BetterCloud has been named a Leader in a whopping 32 G2 Grid Reports. We're extremely proud to have been named a Leader across so many categories, especially in categories we've repeatedly led the pack, like the Grid® Report for SaaS Operations Management, and in others we have been more recently recognized for such as the Enterprise Americas Regional Grid® Report for Data Security and both the Mid-Market and Enterprise Americas Regional Grid® Reports for User Provisioning and Governance Tools.
Each G2 Grid Report® is built based on real unbiased customer feedback from BetterCloud customers on G2's platform, rather than a singular opinion from an industry analyst.
G2 Grid® for SaaS Operations Management Software | Fall 2023
Being included as a Leader in so many reports is very humbling, but solving our customers' problems is the real reason we shine! Our customers look to BetterCloud to help them automate their IT processes, scale their business faster, and deliver best-in-class SaaS management experience in a single, secure platform. But don't just take our word for it, take a look at what our customers recently had to say: 
Dean N. Mid-Market (51-1000 emp.)
08/07/2023 "My offboarding process for Google Workspace is very fast by using Bettercloud. I have multiple tasks that I used to do manually and it would take me hours to complete."
Read full review on G2
Frank B. Network & Systems Administrator Mid-Market (51-1000 emp.)
08/07/2023 "The layout of the tools & user-friendly environment; It's like having all the tools in your workshop as master craftsmen & knowing that they are there but haven't had the reason yet to use them."
Read full review on G2
Noel E. Adjunct Instructor (Technology) Enterprise (> 1000 emp.)
07/24/2023 "Automating our workflow needs has saved us a lot of time and speeds up the onboarding process."
Read full review on G2
BetterCloud remains committed to delivering value
BetterCloud's low-code, no-code workflows and automations are easy to build and can be rapidly deployed by non-technical staff.  Customers get both the ease of use and powerful, granular functionality that's uniquely suited for anybody to get started quickly, saving your organization valuable time that can be spent doing other mission critical tasks.
In fact, we've recently launched functionality that will make our customer's lives even easier, Dynamic Workflows. With Dynamic Workflows customers can combine all their existing BetterCloud Workflows in a single Workflow, meaning your Workflows can be configured to automate tasks in even the most complex of organizations. To learn more about how you can get started with dynamic logic and conditions as a first step of a Dynamic Workflow, please visit our release post.
BetterCloud full rankings across G2's Fall 2023 Grid Reports:
We are honored that the number of Grid Reports in which BetterCloud is recognized is too long to list. We've highlighted the categories below where BetterCloud has ranked as a Leader or High Performer in the Fall 2023 reports. These are all areas where we hope to continue to deliver innovation and success for our customers in the future.
Want to learn more about why BetterCloud ranks so highly across all of these G2 grid reports? Click here to schedule a demo.