Facility Management Software: Value and Popular Tools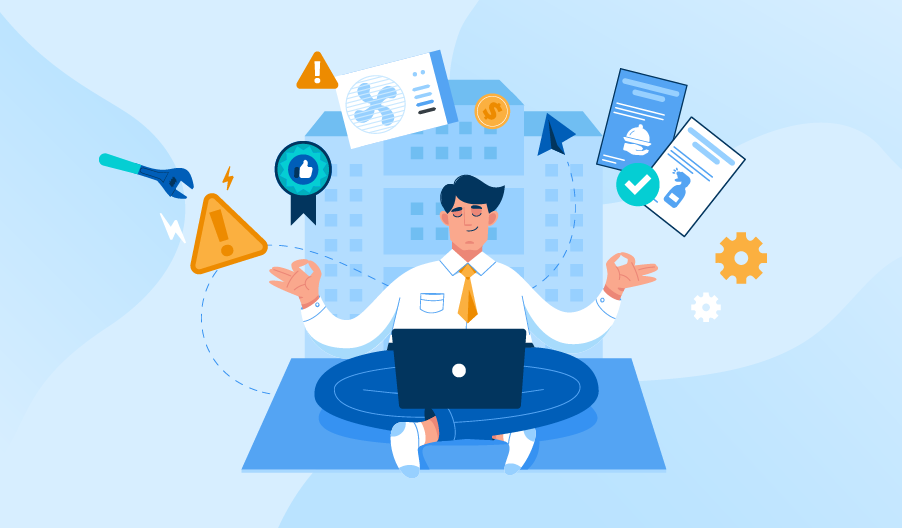 Editor's note: In this article, Boris explores the essence of facility management software, explains its benefits for your business, and zooms on the best tools available on the market. If you need advice on choosing facility management software or implementing a custom solution, ScienceSoft is happy to provide its asset management consulting services to your advantage.
Facility management software helps manage a company's buildings, physical assets, and staff. The functionality of facility management software may include facility planning and maintenance, inventory management, vendor relations management, assets and tech staff performance analytics, and more.
Automation of facility management functions. Automation of the day-to-day routine of facility managers and technicians helps ensure consistency of work orders, make the technical operations of your facilities smoother, and reduce human errors of tech staff to a minimum.
Centralized facility management. Numerous functions like asset planning and maintenance, resource planning and allocation, inventory management, field staff coordination, and vendor management can be managed by using a single tool.
Reduced costs. Using facility management solutions helps reduce costs due to preventive maintenance, smart allocation of resources, automated inventory control, improved energy efficiency, and more.
Full visibility into facility data and analytics. A facility management system gives a unified view of versatile data on assets, human resources, inventory, maintenance processes, and more. It also offers analytics of this data, which helps businesses get valuable insights on how to optimize space utilization, reduce maintenance costs, and improve the productivity of tech staff.
Hippo CMMS
Hippo CMMS is suitable for a variety of industries like manufacturing, healthcare, hospitality, education, municipalities, and more. It is a flexible tool with an intuitive interface and rich capabilities for improving your facility management activities.
Key features
Work order management to generate and track work orders and ensure work orders are assigned to technicians with relevant skills in a timely manner.
Preventive maintenance to avoid costly repairs by addressing emerging and potential problems before they can cause any trouble.
Inventory management to match the inventory with work orders and track stock levels.
Tracking and reporting to keep an eye on work order statuses, maintenance schedules, and stock levels and transform this data into comprehensive reports.
Vendor management to provide a database of vendor contact information and streamline the purchasing process.
Mobile app to keep technicians updated on their tasks anywhere and at any time. With this app, tech staff can upload images and scan barcodes, add comments to work orders, and request visual inspections.
Pricing
Starter: $35 user/month
Plus: $55 user/month
Pro: $75 user/month
UpKeep
UpKeep is an easy-to-use cloud-based facility management tool. With this tool, you can access the core facility maintenance and management features from your desktop, phone, or tablet. UpKeep is suitable for small and midsize companies from manufacturing, hospitality, agriculture, and other industries.
Key features
Work request and order management to manage facility maintenance operations by submitting and editing work requests, approving and turning them into work orders, and automated assigning of approved work orders to technicians.
Preventive maintenance to create a flexible maintenance program preventing equipment failure and unplanned downtime.
Enterprise asset management to control warranties, maintenance, depreciation, and disposal of assets.
Analytics and reporting to get full visibility into various data (e.g., work order completion rates, costs, tech staff performance, inventory levels), track patterns and get valuable insights.
Parts and inventory management to control inventory by creating unique barcodes for parts, tracking minimum inventory levels, and generating notifications about the need to restock.
Purchase order management to control purchases of spare parts, including generating restocking notifications, automated assigning of purchase orders, and linking purchase orders to work orders.
Pricing
Community: free
Starter: $45 user/month
Professional: $75 user/month
Business Plus: available on request
FMX
A configurable cloud-based facility management tool used by a number of industries, including manufacturing, education, and healthcare.
Key features
Facility maintenance calendar to generate, review and track facility management requests as well as provide a full view of tasks, scheduled events, and preventive maintenance activities.
Work order management to enable shop floor workers to create a work request when they spot equipment failure. Then, the request is reviewed by a facility manager and assigned to a technician, and the requester is able to track its fulfillment.
Preventive maintenance to avoid breakdowns and extend the life of your assets.
Inventory management to keep track of inventory items with QR codes and provide a clear picture of inventory levels.
Facility scheduling to book a room and coordinate events in your facilities.
Reporting and analytics to spot facility management trends and identify areas for improvement.
Mobile app to generate, review, and track work orders on the go. With a mobile app, technicians are well-equipped to operate in the field. They can attach photos, view work history, and get necessary facility data in real time.
Pricing
Essentials: free
Select: $35 user/month
Plus: $60 user/month
Premium: available on request
Make a choice that will change the way your facility is managed
With a facility management solution, facility managers can supervise and maintain facilities with a single tool, cut maintenance costs, and extend the life of assets and equipment. If you need a reliable solution that meets your specific needs, ScienceSoft is ready to share its facility management software expertise. Just let us know.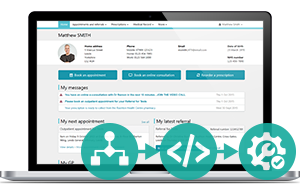 Software Consulting Services by ScienceSoft
Need to deal with a challenge in software planning, development or maintenance? Leverage the qualified assistance of our specialists to get the results you aspire to.