How to Sell Online Courses in 2022: A Step-By-Step Guide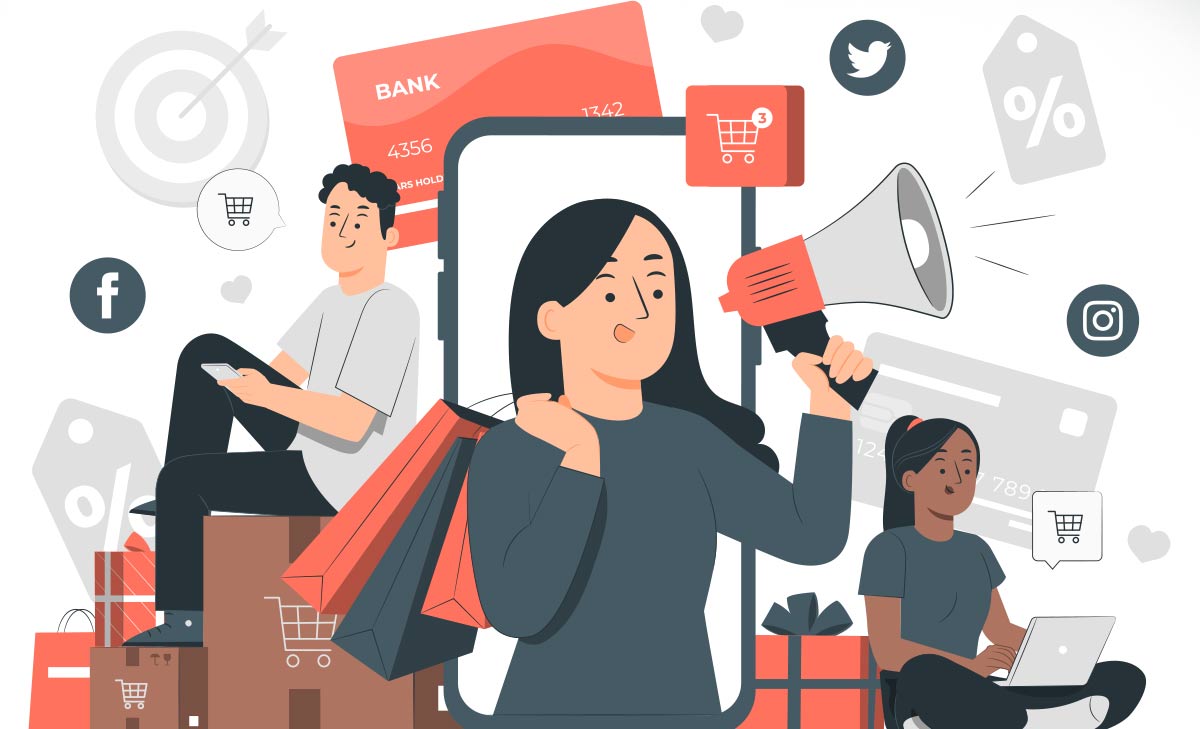 Wondering how to create and sell online courses? This guide will answer all your questions in great detail.
Most business owners are selling online courses as an additional source of income. It's mainly because online courses are easier to create, take less time than traditional classes, don't require shipping, and have an unlimited number of sales opportunities.
The demand for online courses has increased due to the expanding knowledge economy, where knowledge is power. Research data demonstrate that the market is undeniably booming globally.
According to a study by a major player in the online education technology market, 17.9% of tutors earned up to $25,000, 39.4% made between $25,000 and $50,000, 14.7% made between $50,000 and $75,000, and 27.9% earned more than $75,000. So, it is safe to say that since their founding, the best online academies have made a profit of between $25,000 and $50,000.
You, too, can earn a lot of money if you have the necessary knowledge and abilities. This article aims to arm you with all the knowledge you need to approach the market with a solid knowledge base.
What's great is that anyone can make and market online courses. All you need is a little knowledge and the ability to speak passionately about a topic.
What You Will Read in This Article:
What are the Benefits of Selling Online Courses?
There are probably many more reasons than money why you might want to sell online courses. You can easily dominate the market by producing social media content and distributing knowledge across platforms.
Educating your audience can become recognized as a thought leader and reliable source of new information. You might already have a blog, YouTube channel, author website, be a keynote speaker, produce podcasts, or provide coaching or consulting services. When industry experts want to educate the public and support other services, this is typically an excellent place to start.
You can increase brand awareness and attract more clients who might be interested in what you have to offer through marketing/advertising initiatives and the promotion of your online course. Additionally, this will help you reach the audience you want, ensuring the success of your future initiatives or even business expansions into unrelated industries.
By considering these, you can now see how much of an impact selling online courses can have on your life. But the issue of how to market online courses comes up once more.
What Are the Steps for Starting an Online Course Selling Business?
Similar to how you would before starting any other form of business, you shouldn't launch your online course business before giving it great thought and extensively researching its market.
You can take several actions to improve your chances of launching a successful online course. Here, we detail what has to be done on your end to achieve this goal.
1. Pick a Well-Demanded Topic
Making an excellent course topic choice early on is one of the most important decisions you must make when developing online courses. The course's viability depends on reaching a wide enough audience, so you need to figure out how to ensure we don't accidentally target too small a group of learners.
You should consider that an online course recording may take several weeks or months, requiring a significant time commitment upfront with no payoff. This increases the significance of a course's topic selection even further!
Brainstorm
The first step in developing or producing ideas for projects is to brainstorm. Don't worry if you don't yet have a clear notion of what you want to teach, even if you probably do. At this point, we are only casting a wide net and looking at topics we might be able to instruct people on.
The following tips will help you generate far more accurate ones:
Focus on your work or career-related knowledge or abilities.
Things others ask you for help on.
Hobbies you're genuinely passionate about.
The personal transformation you've undergone.
Test Your Idea
Making sure there is a paying audience for what you want to teach is the goal of this phase, but it also has the added benefit of assisting you in deciding what to include in your course.
There are numerous methods for investigating and approving your course concept. The first step is to search for your topic and then explore the results.
To start, keep it broad to get a sense of the market. For instance, you might start by looking for "How to cook an Italian dish," and then, after seeing what's available, you might look more carefully at "How to make Ravioli."
It's common to find a lot of information about your topic online for free, but don't let this deter you—especially if it's poorly presented or lacking in some places.
Also, if there is a comparable online course currently available, don't be discouraged; this is frequently a sign of a need for it. If there is already a lot of free information available, you may use your experience and the ease of learning from a dependable step-by-step approach as arguments for why people should sign up.
If there are already courses available, consider how you may take a new approach to the material or target a different audience segment. Checking for evidence of an existing population that might be interested in what you offer is the goal of researching what is already out there.
2. Creating the Online Course
After determining the most viable topic for an online course, you must now develop a plan for delivering your content to the learners.
Write Course Outline
Create the curriculum for your online course right away. Make a list of the many lessons you intend to teach online on a piece of paper. Distinguish the primary points you wish to discuss in each class. To promote a simple and fluid learning experience, proceed logically and attempt to let your ideas flow effortlessly from one to the next.
Teaching is systematically guiding a group of people through an idea. Create an objective for each lesson to make this obvious in your course plan.
Don't forget to add an introduction and a conclusion in each lesson and at the end of the course. Repetition is an effective learning tool.
Consider including tasks and exercises in your course material to ensure the students retain the new information. It is advised to begin with a theoretical explanation, follow some instances, and conclude with an assignment.
Create the Course
You may now start creating the actual content for your online course using the resources you've acquired, your outline, and the research from the previous steps. This discussion will focus on video, the primary media used in most courses. However, you can also use written material, audio files, slides, or several other media kinds.
Making an online course is a good home-based business idea because it requires little special equipment and can be done by anyone who isn't an expert in video production. After all, the quality of education you offer is what matters, and you can still produce excellent content even if you work from home.
You can either record your screen while talking in the background or record yourself speaking to the camera. Even while your videos don't need to be pixel-perfect, we do advise reading up on video strategies for producing material that looks professional and choosing the best camera and microphone for your needs.
Here are a few more pieces of equipment that you may want to purchase:
Lighting: It shouldn't appear as though you are recording in a bunker. Look around for specialized lighting. An inexpensive and efficient approach to lighting yourself for online course videos is with lighting rings. You may also consider purchasing a studio lighting kit from Amazon, which is about $100 and includes everything you need.
A green screen: You can use any image as the background using the green screen. It makes it simpler to include graphics, b-roll videos, and photos.
Script: There are tools like Teleprompter lite that can be used to turn a laptop or tablet into a teleprompter so you can read the script while staring into the camera if you wish to use a full script.
It's important to note that you shouldn't skip out on assigning homework to your students after each class. These might be available as printable PDF files that students can view on their laptops or print out. Other choices include online tests or educational games created with programs like Kahoot!
Record a practice session first to ensure that you sound and look decent. Then, eliminate any shadows you notice on your face or body by adjusting the lights appropriately.
Spend some time editing your raw footage after filming your material. There are numerous free video editing software options, including Lightworks, iMovie, and the Wix Video Maker. By segmenting your video into easily ingestible bits, try to create a pleasant cadence.
Cut longer takes into a succession of shorter, dynamic segments and eliminate pointless pauses. To make the course more approachable and more straightforward to follow, include titles, such as the name of the lesson and the course, and video subtitles. You can add appropriate slides and background music to your video as well.
3. Choose the Best Platform to Market Your Courses
There are two ways you can present your course:
Self-hosting: Even though this option can be expensive and complex, self-hosting provides complete control and flexibility over your content.
Marketplace for online classes: Utilizing a learning marketplace like Udemy or Masterclass is the final hosting option. Marketplace platforms let you personalize your branding and host your course. However, remember that these sites frequently have tight policies and could demand up to 50% of your revenue.
Let's talk about each in a more detailed manner.
Self-hosting
Higher upfront fees are one of the drawbacks of self-hosted course platforms. You need to pay for a web developer to develop a website on which you can offer your courses. For an affordable option, check out our article on the best website builders and hosting.
But you usually pay as you go for cloud-based courses, which include monthly or yearly subscription fees.
On the other hand, these platforms are typically a one-time investment. Licensing costs money, but it gives you unrestricted access to the system. Of course, there are upgrades and additional charges to take into account. Locally hosted course solutions, however, typically offer cheaper ongoing expenses.
If you've decided to go with the self-hosting option and install a WordPress with online courses templates by yourself, make sure to check out how to make a website article.
What Are the Best Online Course Marketplaces?
There are several online course marketplaces that we will discuss one by one below.
1. Udemy
Udemy went one step further than the first massive open online courses (MOOCs) by making it feasible to teach online. The platform currently has more than 40 million students enrolled in various courses and more than 65,000 instructors.
You must first apply to become a premium instructor on Udemy before you can build a paid course there. When your application is accepted, you'll see simple instructions for making your first course. Remember to include five lectures and at least 30 minutes of video in your course content planning. Quizzes, assignments, challenges, and discussion starters are all welcome additions.
Considering that the platform provides a ton of support for developing and promoting a course, you should establish your first course there. For instance, if you're unsure whether your video courses are up to par, you may submit a sample for review and receive comments on the video, audio, and equipment recommendations.
Udemy also has a Teach Hub with tutorials on organizing a course, recording your first video, and other related topics. Also, this platform's customized marketing programs will assist if you're having trouble making your first few sales.
Take advantage of site-wide discounts, get your course highlighted in email blasts, or join Udemy's affiliate marketing program. Depending on the advertising channel you select, each of these programs is optional, and Udemy takes a cut from course sales.
Finally, considering the size of the market you're competing in, Udemy's marketplace analytics can help you choose the ideal course topic and assess how it compares to other courses on the platform. Similar to Google Analytics, this feature provides information about a topic's Udemy popularity, search volume, and related keywords.
If you sell a premium course, it's free. However, on instructor-coupon sales of courses, Udemy levies a 3% revenue share fee while charging a 63% revenue share fee for all other course sales. (Note: Revenue sharing does not include platform fees for mobile course sales or processing costs from PayPal.)
2. Skillshare
Skillshare is an excellent platform for teaching creative talents if you're an entrepreneur, designer, writer, photographer, or blogger wishing to teach your craft online. You can discover classes on a wide range of well-known and specialized subjects, including marketing, photography, cookery, drawing, cooking, hand painting, and even wall hanging.
Students who join the platform's subscription program can access all 35,000+ premium courses. It's free to sign up and publish a course on Skillshare, but if you want to get paid, it needs to be in the premium catalog.
Whether a class is free or premium, it consists of three main components: video lessons, a project, and community discussion. Each lesson consists of 20–60 minutes of video divided into 2–5 minute segments. The practical project then guarantees hands-on experience.
As an illustration, a social media class project can ask students to advertise their Instagram accounts, or a writing class assignment might ask them to create a pitch. Finally, the community component of a class is the last place where students can publish their work.
Skillshare encourages students to share their progress, get comments, and adjust their work accordingly rather than emphasizing final products, which is ideal for the creative subjects you'll be teaching.
Creating a premium class is free. Skillshare pays instructors $10 in royalties and $10 for premium membership recommendations for each month's worth of premium class minutes watched.
3. Podia
You can create an online store with Podia for your digital content. Create membership sites, digital downloads, and online courses as part of a single digital marketplace.
If you believe there are too many alternatives, Podia stores all follow a similar template. A summary, a "What's included" part, a content section, FAQs, and creator biographies are all included on the landing page for each store. Each course, membership, and digital download landing page is also distinct.
You can publish your online course immediately or pre-launch it to gather email addresses. Then, sell them as a digital download if you have extra materials to complement your courses, such as eBooks, videos, audio, text, or checklists. The two may alternatively be combined and sold as a unit.
Online content producers frequently strive to grow a community on Facebook and LinkedIn. This is possible, but you're often at the mercy of algorithmic changes and the restrictions imposed by the platform you choose. You can design your private membership site using Podia, with a range of membership tiers, benefits, and exclusive content. Inform your community of upgrades and new products, and watch your company expand.
The ultimate plan, which offers unlimited everything, email marketing, and no transaction costs, starts at $39 per month.
4. Thinkific
It can be intimidating to create your first online course. How many lessons ought to be present? Where should you put the homework and tests? What other file formats ought you to add? Thinkific's easy-to-use templates remove the guesswork from creating courses.
The course material and landing page are the components that make up a Thinkific course. Pre-sell, mini-course, flagship course, membership resource library, and webinar replay are all excellent starting points.
Thinkific templates give you helpful hints and pointers to construct a worthwhile course, unlike other course builders, where you start from scratch. The templates include sample quizzes, downloads, surveys, and instructor messages in addition to video lessons and are pre-populated at regular intervals throughout the course. You are welcome to modify the template by adding or removing material.
The website builder from Thinkific is among the simplest to use. First, select the pages you wish to include, then write your content and choose a theme.
Want to add endorsements to your website? Turn on student reviews for your course on Thinkific and add the ones you like to your landing page for a clever way to gather them.
Free for one course, unlimited students, complete eCommerce, and no transaction costs; the Basic plan, which starts at $39/month and includes the majority of features, including unlimited courses and students, a custom domain, and drip material, is available for an additional fee.
5. Kajabi
Kajabi empowers busy course developers with marketing superpowers. With just a few clicks, you can build a whole marketing funnel using its marketing blueprints, known as Pipelines, including a landing page, opt-in forms, emails, and a course checkout.
Here's an illustration: Three touchpoints make up the giveaway pipeline. The first is a landing page where you gather email addresses in return for a free download, such as an eBook or cheat sheet. A visitor who inputs their email automatically joins your free email list, where you may thank them for signing up and upsell them on your course. They are sent to a thank-you page if they decide to make a purchase.
What you do with the emails you gather is equally up to you. After they make a purchase, you can add them to an email sequence, remind them about your special offer, or send them a thank-you card. For all types of pages, Kajabi has templates. Your marketing engine is ready to go after you choose a pipeline and upload your content.
Templates are helpful, but Kajabi provides a variety of if-then scenarios if you want to design your automation. For example, you can send a student an email, register them for an event, or remove them from an email list when they finish an assessment, fill out a form, cancel their subscription, or have been inactive for a time.
Additionally, Kajabi has a native email provider that lets you track how many of your emails are opened because email is the foundation of all its capabilities.
The Basic package, which includes one site, three products, three pipelines, limitless marketing emails, and landing pages, starts at $119 per month.
4. Come Up With a Price Tag
A product's success largely hinges on its price tag, and finding that sweet spot can be difficult. The best price will likely be discovered through trial and error. Remember that by charging too little, you drastically restrict your course's perceived value and, thus, your ability to advertise it and generate income. Conversely, you'll probably need to lower your price to attract customers if you overcharge.
Moreover, you won't know your lifetime customer value unless you routinely generate and sell online courses. You'll need to conduct some calculations and tests for the time being. The price of an online course might range from $5 to $2,000. You should expect between $50 to $200 for your first online course. Your topic, target audience, and skill level can influence this.
Add Bonus Content to Boost Your Income
You can earn extra money from your courses by providing additional information or added content. You should note that every reputable online course offer includes extras. In addition, you may create a strong bonus library by collaborating with other professionals and using their work as a bonus.
Additionally, you may use this to promote your course as supplementary material in their courses. It's a win-win circumstance. They make money, and your product is promoted.
There are alternative methods for providing supplementary content without enlisting the assistance of other experts. Make your add-ons, such as reports, case studies, templates, and additional classes. You will just need to do a small amount of work to create more lessons for this.
After you have published the course, you can also fill in any blank spaces where you may have realized there is a lack of information.
5. Prepare the Course for Its Primary Launch
Once your online course has been created, it's time to assess its readiness for use by the general audience. Try out your course to see if there are any flaws you can fix before launch.
Online businessman Jeff Walker frequently refers to a "seed launch." This is a modest soft launch to demonstrate whether there is a lucrative market for your offering. A seed launch lays the groundwork for your digital product's marketing and distribution. And one of the main components of this strategy is audience involvement!
People will learn how to recognize their problems and how your product might be their desired answer. Next, you'll need to establish and maintain a relationship with them.
Furthermore, other benefactors are involved in seed launching as well. Of course, it serves no purpose if the market isn't ready for your fantastic product. However, that does not mean you should forgo your plan because you were not fully prepared.
For that purpose, you should educate your audience. You can use the seed launch to inform people and draw attention to pains that many didn't even realize they were experiencing or weren't sure what to label them.
This is advantageous for you and the people who view your work. Your audience will be more prepared and aware of the benefits they can get from consuming what you've made when you launch your product and start selling your online course.
6. Advertising and Marketing
If you spend a lot of time and effort creating the best online course on the market but put little effort into promoting it, you will likely be disappointed with the results.  This is mainly because you haven't reached out to your target audiences to grab their attention and convert them into purchases. Make sure to hire a professional if you don't have the in-house skills to handle the job.
In the section below, we have mentioned a few techniques that can help you boost your visibility and promote your online course.
Introduce Yourself as an Expert in Your Field
People want to learn from experts. You don't always need a degree to become a recognized authority and subject matter expert in your industry. Build some renown and authority around your name before promoting your online course by doing the following: Make a list of all your achievements and post it noticeably (e.g., landing pages, homepage, LinkedIn profile).
Update Your Knowledge
Even if you have prior expertise in a particular field, update your knowledge. First, start reading content produced by people in your sector to fill up any knowledge gaps and have a deeper understanding of your competitors. Then, create content that is pertinent to the courses you are delivering. Finally, publish it on other websites or your own; everything you can do to increase your online authorship will help you become recognized as an authority in your industry.
Help Others Out With Your Knowledge on Online Platforms
Consider signing up for Yahoo! Answers or Quora so you may respond to inquiries from others. Your recommendations can establish your credibility and give you the chance to link to your course. In addition, online communities like Reddit provide opportunities to build a following and establish trust.
7. Make the Purchasing Process Simple for Your Customers
Although the final step is not required, it will help you earn a lot more money. You should ensure that your customer's journey from awareness to course purchase is as simple as it can be after the online course is posted on online platforms.
Awareness means that your market is aware there's a problem. People are beginning to look for answers. When people start looking for courses at that point, your course appears unexpectedly because of your excellent marketing abilities.
Also, ensure the procedures for purchasing the course are straightforward. It may sound obvious, but many teachers overlook this crucial step because it doesn't appear as important as other factors that play a role in successfully selling an online course.
What to Do After Launching and Successfully Selling an Online Course
Now is the time to ensure that your students achieve as much as possible. Your students are more inclined to buy further courses from you in the future if they feel like they acquired anything from your online course.
More importantly, a contented student is more likely to recommend your course to their friends and family. The best method for selling online courses is word-of-mouth advertising, which is also the least expensive.
Start Making an Online Course Now!
You may quickly develop an idea, make an excellent online course, advertise it, and earn passive income by following the preceding steps.
A journey's finish is also its beginning; therefore, if you see that your course is doing well, you should start building new courses that will be far better than your first one since you now have the experience you lacked when creating the first one.
It's time to start earning that money now that you know necessary to sell courses online. There are numerous opportunities. Simply learn how to make use of it.
Creating and Selling Online Courses FAQs
Which Online Courses Are the Most Popular?
Online courses are most frequently purchased by people who are changing occupations, starting careers, or acquiring skills to advance their careers. As a result, many best-selling courses are centered on entrepreneurship, business, or technology.
How Can Online Courses Continue to Be Profitable?
By giving students value, online tutorials generate revenue. Teachers can use their knowledge to develop classes that assist learners in finding solutions to their challenges. In addition, people can pay a one-time or recurring monthly fee to access all of your online courses.
What Determines the Success of an Online Course?
A successful online course depends on various elements, including the degree of demand and an effective marketing plan. However, nothing contributes more to a successful online course than the caliber of the material.
Let us know if you liked the post.