ReputationDefender Review – The Good and Bad for 2022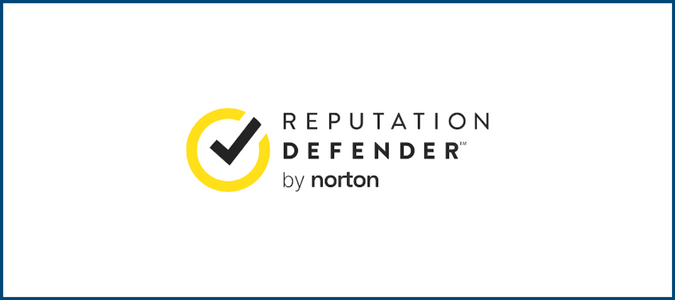 Have you ever had a horrific experience with a business that you couldn't help but tell everyone about? Imagine that was your business and that bad customer experience is getting spread all over the internet. You'd want it gone fast. That's where ReputationDefender by Norton comes in, helping you suppress and eliminate bad reviews, so one disgruntled person doesn't cost you countless dollars, even if you have an otherwise sterling reputation. 
ReputationDefender Compared to the Best Online Reputation Management
Before we jump into how ReputationDefender swats away negative sentiment about your business, here are a few other quality providers among the many online reputation management platforms we've reviewed. 
Webimax provides a customized long-term reputation management strategy depending on your needs. Get a dedicated campaign manager from Webimax today.
NetReputation buries negative reviews on social and search, making your reputation squeaky clean again. Contact NetReputation to schedule your consultation. 
InternetReputation.com goes to bat for entrepreneurs or public figures needing personal brand management. Get a free consultation by visiting InternetReputation.com and filling out a simple form. 
Podium is a unique platform that makes it easy to get satisfied customers to leave positive Google reviews of your business. Start your 14-day free trial today.
ReputationDefender: The Good and the Bad
Your online reputation can be soiled in seconds with one negative review. You don't want to risk that, so you want a reputation service that offers the ability to preserve and protect your online reputation. ReputationDefender does a lot of things well, but still has its shortcomings. Let's dive into the good and the bad of this service. 
What ReputationDefender Is Good At 
You can't trust a company to fix your reputation if they have a bad one themselves. That's just ridiculous. ReputationDefender is a trusted resource, backed by the well-respected name of its parent company, Norton. People love their honesty and they spend time with their customers explaining how the process works. Let's look at some of ReputationDefender's virtues. 
Custom attention: If you're trying to fix or preserve your reputation, you're looking for a service that tailors their approach to your current situation and needs. ReputationDefender takes care of this by assigning you a custom reputation manager when you activate your service. No one-size-fits-all approach here. 
This not only provides you with a professional to answer all the questions you may have, but you also have them available to you whenever you need them. They'll spend time with you on the phone, tell you the best courses of action depending on your needs, and give you the confidence to understand what they can and can't handle. There's no surprises when you start. 
Prompt service: When something goes wrong or you have a question regarding a service you pay for; customer service is supposed to make life easier. There are countless reviews confirming the commitment to timely, helpful support ReputationDefender maintains. 
When you reach out for aid, your professional reputation advisor calls back, responds to your emails, and includes time frames on when you can expect things to be resolved. This level of service is reassuring to anyone panicking about negative brand sentiment. Getting back to you quickly with answers is just one of the ways ReputationDefender lowers anxiety about improving your reputation. 
Transparent, helpful agents: ReputationDefender's employees are respectful in their approach but they won't lie to keep your business. That sort of straight talk is refreshing in an industry where many other providers can simply take your money and promise the moon, but underdeliver. You'll get regular reputation reports, showing how their efforts are paying off.  The team at ReputationDefender treats you with respect, which is a recurring theme amongst customers who have left reviews for ReputationDefender. 
Content strategies: One of the ways ReputationDefender combats negative results about your brand is through creating organic content to overshadow them. That way, when you or your business is Googled, ReputationDefender has already built a much better positive impression on page one of the search results. More people will find more good about you, and eventually all the bad gets washed away. And the content is of high quality; it's not fluff, making it work faster to replace negative results. 
C-Suite specificity: If you're a COO, CFO, CEO, or are planning on being some type of C-level executive soon, ReputationDefender has a service that is specific to your needs. This special service package protects your privacy, keeping information about your private life and other information you don't want public away from prying eyes. 
What ReputationDefender Is Lacking
There are a lot of great things about ReputationDefender, but there are a few key things to note that may make them a less-than-ideal fit for you. Browse these drawbacks below to see if any of these make this service a suboptimal choice.
Less effective for popular sites: If you have a bad review on a high traffic website it's going to be harder to push down that review fast enough before it causes damage. That's because the approach from ReputationDefender to create organic content that helps promote you takes time to get results.  
High-traffic websites and anything associated with them tend to rank higher on Google. This means getting bumping that negative result from #2 or #3 to off of the first page is going to take some serious work and patience. Less popular brands and websites won't experience a protracted process like those with an established identity and track record of ranking on Google. 
Expensive: There are several tiers of services with ReputationDefender. Most entry-level packages don't provide the higher level of service many expect and want to pay for. That being said, a reputation service of this quality and thoroughness is going to get awfully pricey.
Several people state they paid high four figures, with some even paying upwards of $10,000. It is important to note, however, that this price tag will depend on how much work needs to be done on your reputation. If you don't have tons of misleading information about your brand online, pricing won't be as high. 
Broken promises: No one likes to be sold a pipe dream, but some ReputationDefender customers have felt like that happened after they spent their money to get help with their reputation. Enough so that we have to list it here. 
Some reviewers noted that after one year and $4,500 spent, negative search results were still taking the top two spots on page one of Google. Others had more ambitious plans to remove hundreds of comments and reviews only to find that ReputationDefender couldn't deliver. Pay attention to the quality of the ReputationDefender advisors you speak to when getting a consultation, and put them through their paces to make sure you'll get your needs met for the money you're spending. 
ReputationDefender Options and Pricing
There are a lot of different strategies and approaches in the ReputationDefender toolkit. While none of these options have individualized pricing (and you'll need a quote and consultation to know what the price tag will be), let's explore the different solutions this Norton product delivers. 
ReputationDefender Search Results Management
The bread-and-butter of reputation management is this. What shows up about your brand on the first page of Google (and other search engines, like DuckDuckGo) has a critical impact on what people think about you. 
If you want to control what comes up in search results, ReputationDefender uses situation analysis and content creation to combat negative or misleading information about you or your business. This puts you in control of what people see about you online and pushes negative search results down the pecking order so searchers only see the good stuff. 
ReputationDefender Personal Branding
If you are an entrepreneur whose name is also your brand, an influencer, or a public figure,  ReputationDefender can help keep negative and misleading information at bay. They provide a specific service for personal branding that makes it easy for you to focus on building your eponymous brand and keep the positives of what people are saying about you visible. 
Not only do you get search results management, but they'll also take an active role in creating consistently professional sentiment of who you are and your body of work. ReputationDefender also stabilizes and optimizes your social media presence, and provides professional website creation, social media auditing, and long-term personal brand monitoring. 
ReputationDefender Online Reviews
Online reviews can make or break a business. While negative review suppression is one side of the coin, the (arguably more effective) other side is to encourage and generate more glowing, five-star reviews, quickly. 
ReputationDefender helps you strike while the iron's hot, allowing you options to offer customers for reviewing your brand after a successful sales or customer service interaction. This service proactively approaches customers for feedback about your business so you don't have to ask them yourself. It's faster, more effective, and builds more reviews for your business on autopilot. You also get reporting from them that includes review-driven rankings and social media platforms they recommend you focus on to guide your next steps. 
ReputationDefender Digital Privacy Management
Everyone knows how important online privacy is. If you have your personal information floating around, you're just begging for a problem. 
Using ReputationDefender puts up a huge roadblock to anyone looking to maliciously use your information against you. They remove all of your personal information from the web, so bad actors can't scrape for personal information and sell it to spammers, hackers, or anyone else. This service also halts people search sites that use your private information to create online profiles about you or your family. 
ReputationDefender Executive Protection
Earlier we spoke about specific services for C-Level executives. As a CEO, COO, or the other executive, you are a target for unique threats to your privacy, reputation, or personal well-being. This special offering from ReputationDefender removes identifying information that can be used to make educated guesses about your passwords, steal your identity, or even allow malicious people from knowing where you live and spend time.
ReputationDefender VIP Services
If you think you need something a little more extra-mile than what we've described above, there are VIP services available to you from ReputationDefender. This includes bespoke plans of attack that really get to the heart of your specific reputation management needs. This service is discreet and handled by a dedicated team that knows how to provide the VIP-level results you need. 
With this VIP service, you'll get search management on steroids, SEO consultations to use what you already have to its full potential, strategic planning for your content, and much more. Suppress the bad bit, raise up the good ones, and powerwash your online reputation through this service.
ReputationDefender In Summary
ReputationDefender can take all the terrible online commentary about you and eliminate it from factoring into digital sentiment about your brand. With specific content strategies and search and review-based approaches, you can find a way to repair and enhance your online reputation through this provider. 
But, they're certainly not the only option. We think Webimax and NetReputation are similar services to ReputationDefender that are worth examining as well, while InternetReputation.com is a solid service for personal brands and Podium is a smart choice for just focusing on encouraging positive reviews from your customers.
If you want to check out other quality services that might fit your needs differently, read through our full post on the best online reputation management providers.