SmartBiz Review – The Good and Bad for 2022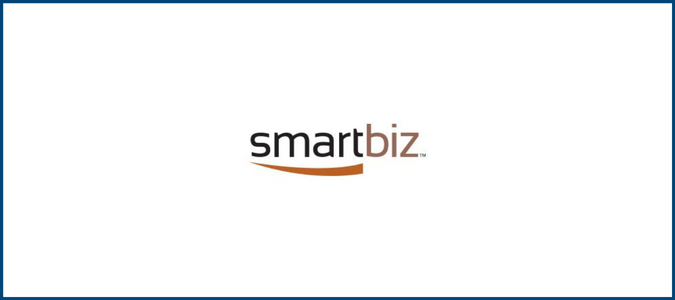 SmartBiz is a top lender for businesses that qualify for SBA-backed loans but want to avoid the lengthy and complicated application process associated with them. Compare lenders, interest rates, and terms from a strong network of SBA-approved banks on this platform. Read on to find out what SmartBiz offers, what you can expect in interest rates and fees, and where the platform succeeds or fails. 
SmartBiz Compared to the Best Small Business Loans 
We reviewed several small business loan providers and their offerings to find the best options out there: our Golden Eggs. These three providers rise above the rest of the quality options we reviewed in our list of the best small business loans. 
Lendio is a terrific loan marketplace offering small businesses the opportunity to find the best match from over 300 lenders. Fill out a free, no-obligation application and match with potential lenders. 
OnDeck is a top lender for small businesses looking for a short-term loan or line of credit with the possibility of same-day funding. Apply today and get access to a loan advisor to help you review your options. 
Bluevine specializes in business lines of credit with fast funding, perfect for a small business that needs a quick cash injection. Apply online and get a decision in as little as five minutes. 
SmartBiz: The Good and the Bad 
SmartBiz provides a streamlined way to secure an SBA loan but doesn't punish you by only offering a few lenders and options to choose from. With no need to sacrifice choice for convenience, SmartBiz should definitely be a top option for small companies that have been in business for at least two years.
What SmartBiz Is Good At
Simplified application: Applying for an SBA loan the old-fashioned way can be frustrating. You'll need to apply with the U.S. Small Business Administration (SBA) to determine if you qualify for its loan programs. Then, you'll match with a lender and submit a different application to the lender for approval. The process can be opaque and take longer than you'd like.
SmartBiz streamlines that process, so you only need to fill out a single application in order for them to start matching you with lenders. Lenders take care of the application on your behalf and those under the SBA Preferred Lender Program can even decide if you qualify without consulting the SBA.
Rapid prequalification: You don't have to waste hours or days submitting documents for review only to be rejected at the last minute. SmartBiz allows you to prequalify for a loan in as little as five minutes. Simply enter a few details about your business and prequalify for up to $350,000. The platform uses advanced AI to swiftly vet candidates. Plus, the process doesn't affect your credit score. 
Multiple options: While SmartBiz is focused on serving small businesses, it offers more than SBA-backed loans. You can also apply for term loans or custom lending options that can provide funding from $30,000 to half a million dollars. SmartBiz makes it easy to shop for the best interest rates and loan terms from their many financial institution partners with a single application. It sure beats applying manually to different lenders and then comparing the quotes. 
Competitive rates: The Small Business Association caps interest rates of partner lenders, so SBA loans sport interest rates between 4.75% (the current base rate) and 12.75% (the maximum rate for standard SBA 7(a) loans). By getting one through SmartBiz's partner network, you're guaranteed to find interest rates no higher than 8.5%. You can also borrow up to $5,000,000 with the SBA backing up to 75% of the loan amount. 
Custom solutions: We briefly mentioned custom lending options above, which allow SmartBiz to still help you even if you don't meet criteria for more traditional lending options. The company can help you find alternative funding that you might be eligible for, such as invoice factoring, equipment loans, merchant cash advances, and lines of credit. 
SmartBiz may still be willing to work with you despite a low credit score, too. The company can use alternative criteria to assess your creditworthiness in some instances or at least refer you to alternative lenders outside its primary network. 
What SmartBiz Is Lacking 
SmartBiz falls short in some aspects. Though some of these are typical gripes about the small business lending industry, there are some figures below that are worth noting. Make sure to check these flaws against your lending needs to make sure SmartBiz isn't a poor fit for you. 
Strict qualification requirements: SmartBiz is notably inflexible in its qualification requirements. Beyond needing at least two years in business, you're going to need a personal credit score of at least 650. Unfortunately, these requirements lock out a lot of startups and entrepreneurs with below-average credit. 
Multiple fees: SmartBiz loans come with numerous fees to be aware of. You'll pay a one-time application fee of up to $3,000 for most loans, which is steep. You'll also likely pay an additional $450 in bank closing costs. And SmartBiz does take a percentage fee from your loan, once for a referral fee and once for packaging fee. Each tends to be around 2%.
Beyond that, be mindful of standard banking fees, referral and packaging fees, and third-party report charges that SmartBiz will take out of your financing. The SBA also charges a percentage of the guaranteed portion of your loan, ranging from 2.77% to 3.75%. 
Slow funding: SmartBiz makes the application process for SBA-backed loans more accessible and swift, but getting your money is another issue. You'll need to wait up to six weeks to receive funds. The fault here doesn't necessarily lie with SmartBiz, as these loans have a long-winded underwriting process, but it does mean they're not the best choice if you need a cash influx within a month or less. There are many other lending options that are better for getting funds in as little as 24 hours. 
SmartBiz Options and Pricing 
SmartBiz offers different financing options, including two types of SBA loans, traditional term loans, and custom financing options. We'll dig a little deeper to find out what you can expect regarding qualification requirements, interest rates, repayment terms, and fees. 
SBA 7(a) Working Capital or Debt Refinance Loan 
SmartBiz is perhaps best known for its SBA 7(a) loans. You can borrow between $30,000 and $350,000. In addition, SmartBiz will match you with multiple lenders, letting you compare interest rates and loan terms to find the best deal. 
These loans are perfect for a small business that needs working capital. You can use this loan for multiple business purposes, including purchasing inventory, marketing, refinancing high-cost debt, and hiring staff. 
However, some businesses do not qualify for an SBA 7(a) loan. These include companies in gambling, mining, religious teaching, life insurance, bail bonds, and mortgage servicing. 
The best part is the SBA caps the variable interest rate and SmartBiz has selected a competitive batch of partner lenders, so you shouldn't expect to pay more than 9.25% APR on your loan. But, of course, the specific interest rate depends on your credit score and the amount borrowed. 
This loan also has a longer repayment term of up to ten years. So, it's hard to beat an SBA 7(a) loan if you're looking for inexpensive financing for your small business. SmartBiz will even help compile the relevant application documents, including personal and business tax returns, profit and loss statements, balance sheets, and collateral. 
Some of the SmartBiz requirements to qualify for an SBA 7(a) loan include:
At least two years in business 
A personal credit score of 650 and above 
No outstanding tax liens
Must be at least 21 years old
A U.S.-based business owned by a U.S. citizen or permanent resident 
No foreclosures or bankruptcies in the past three years
Be current on government-related loans 
Finally, you'll need to demonstrate that you can afford to pay the monthly payments. SmartBiz estimates that you need at least $50,000 in annual revenue, depending on the loan amount. 
There are multiple fees for accessing SBA 7(a) loans. These fees are charged by the SBA, SmartBiz, and lenders in the SmartBiz network. For example, the SBA charges between 2.77% and 3.75% of the guaranteed portion of your loan. 
Similarly, most lenders in the SmartBiz network charge a one-time application fee of up to $3,000. You can also expect a bank closing fee of around $450, plus standard bank fees. 
Let's not forget SmartBiz's fees. The company charges a referral fee of 2% of the total loan and a packaging fee of 2% of the total loan. These fees are taken out of the loan before you receive it.
The only good news is that the SBA also caps the total fees and interest any of SmartBiz's lending partners can charge for their loans. But the fees are something to be mindful of, especially if you're counting on using every penny of your loan.
SBA Commercial Real Estate Loans
The SmartBiz network also offers SBA loans with higher borrowing limits and longer terms for businesses that need to acquire property, expand a physical location, or refinance an existing commercial real estate loan. This is another SBA 7(a) loan known as a  commercial real estate loan. 
Again, you can prequalify in as little as five minutes on the SmartBiz website. Plus, a SmartBiz agent will help you throughout the application process. You can receive funding in as little as 30 days after your loan is approved (shorter than the typical six weeks of a SBA 7(a) loan).
These loans offer fully amortizing 25-year terms. As a result, you'll get a better deal on your commercial real estate loan than banks and alternative lenders. Interest rates for commercial real estate loans range between 5.04% and 5.09% APR. 
There are additional requirements, though.  The property must be at least 51% owner-occupied and the applicant needs a personal credit score of at least 675. 
Bear in mind that there is a 15% down payment requirement on these loans. However, most lenders in the SmartBiz network are willing to negotiate the down payment if you have good collateral. 
You can also expect bank closing costs of up to $5,000 and additional referral and packaging fees. But, again, the SBA caps interest rates and fees, making this loan still cheaper than most alternatives. Just remember to factor in the costs when determining your desired loan amount. 
Bank Term Loans 
Although SmartBiz is more famous for its SBA-backed loans, the lender network also offers traditional term loans through its network of partnered financial institutions. These are good options if you need quick financing or simply do not qualify for SBA-backed loans. 
You can borrow between $30,000 and $350,000. These loans come with a fixed interest rate and predictable monthly payments. Repayment terms vary between two and five years. 
The application process is similar to SBA 7(a) loans. First, you can prequalify for a loan by providing a few details about your business. Then, SmartBiz will match you with several lenders in its network so you can compare offers. 
You can use the funds to cover multiple business expenses, including:
Working capital 
Construction 
Purchasing equipment 
Marketing 
Hiring employees
Inventory 
Partner buyouts 
Business acquisitions 
Debt refinancing 
You will receive the funds as fast as seven days after your application is approved. Expect referral and packaging fees, bank closing fees, and third-party report charges, though. SmartBiz takes these fees out of your loan, so you don't have to pay anything upfront or worry about a bill suddenly arriving later. 
The exact fees depend on the lender, your qualifications, and the loan amount. However, SmartBiz will disclose these fees before you sign the final agreement, so you know exactly what you'll pay in interest and costs. 
The term loans are generally more expensive than the typical SBA-backed loan. However, they are easier to qualify for. You'll also receive the funds much faster. 
Custom Financing 
Not all is lost if you don't qualify for the SmartBiz loans we've mentioned. The company is flexible and willing to work with small businesses and startups with difficulty qualifying for funding. In addition, SmartBiz offers multiple custom financing options to ensure you get the funding you need. 
Although SmartBiz primarily works with banks, the company works closely with alternative lenders. Some of the other loan options available include:
Business credit cards 
Business lines of credit 
Invoice factoring 
Equipment loans 
Merchant cash advances
These loans have a quicker funding time. Plus, they usually have less strict qualification requirements than banks in the SmartBiz network. Fees vary depending on the lender, credit score, and financial profile, in addition to any charges related to the mechanism for funding. 
SmartBiz in Summary 
SmartBiz is a terrific lending partner that provides an easy way to apply for SBA-backed loans or term loans from high-profile and reputable banks. Just fill out one application and SmartBiz will take care of the rest. 
While SmartBiz is a leading choice for acquiring an SBA loan, there are other excellent options available if SmartBiz doesn't quite fit your needs. Lendio offers nearly a dozen different loan types, so it's flexible enough to help most people. OnDeck is our favorite choice for getting your funds deposited the same day you're approved. Bluevine is another good option for quick funding. 
Unsure which is your best bet? Compare them side by side in our full post comparing the best small business loan providers and options.