Vudu Not Working With VPN? Updated 2022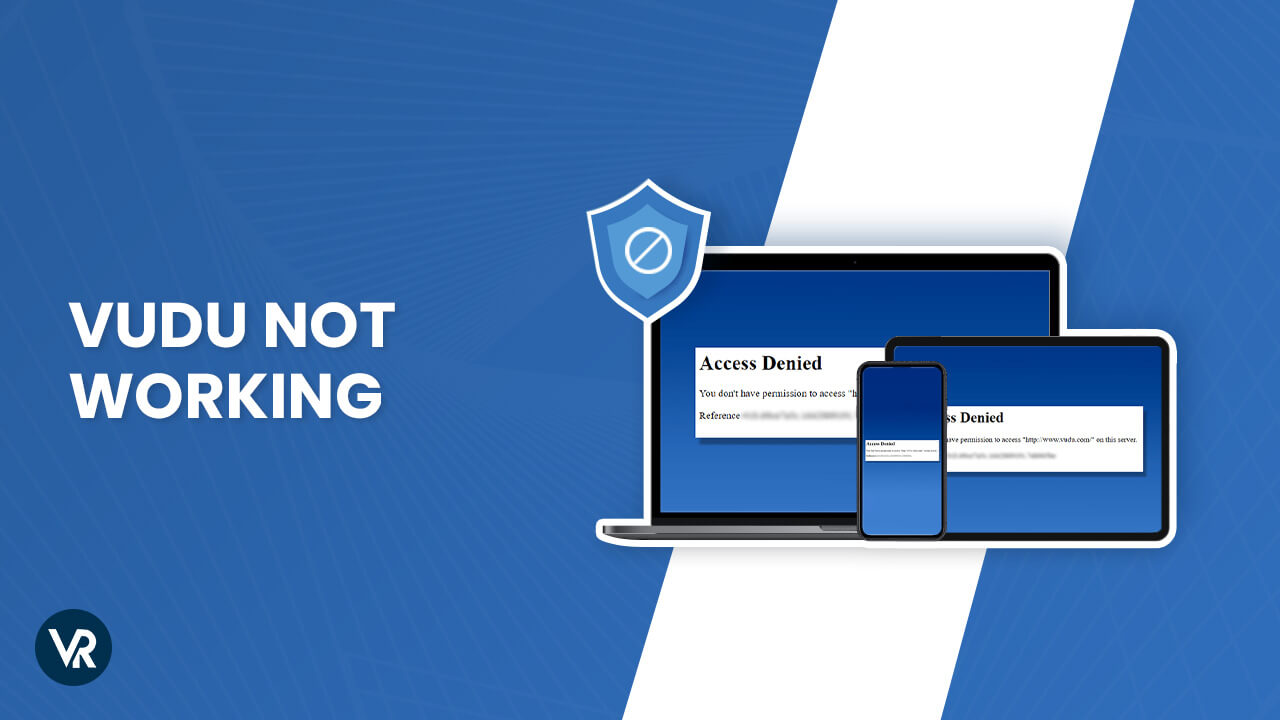 Is Vudu not working with VPN? If the Vudu site notices that you are trying to access the service outside the United States, it will block you right away. Vudu not available in your region is due to licensing and distribution laws. Vudu is only available in USA and limits access to users outside the licensed territories, that is, the United States.
However, don't worry. You can circumvent the geo-restrictions and stream Vudu content even from where you are using a reliable VPN. If you cannot watch Vudu with a VPN, the Vudu system has likely blacklisted your connected server.
Vudu, operated by Fandango Media, is a video-on-demand website streaming platform with an extensive catalog of the newest TV shows and movies. While you can unblock Vudu with a VPN, sometimes the Vudu system can blacklist your server. This guide will give insights into resolving Vudu not working with VPN and streaming Vudu shows from where you are stress-free.
Quick Fixes: Vudu Not Working With VPN
If you are having issues with Vudu not working with a VPN, your VPN or its servers have probably been blacklisted by the streaming platform. Here are quick fixes to help you resolve Vudu blocking VPN and get the Vudu site up and running in no time:
1. Delete Cookies
To determine your location when streaming, the Vudu website uses the cookies saved on your device. When you delete all cookies from your browser, the Vudu system cannot associate your prior IP address with your current location.
Essentially, deleting cookies will help you connect as a new and different user.
2. Connect to a different US server
It's possible that the VPN's US-based server you are attempting to use to stream Vudu is blacklisted, lagging or entirely down. To establish if the server you are using is the problem, try connecting to a different US server to get a new US IP address. If the currently connected server is blacklisted, this will resolve the issue.
3. Change to a different VPN protocol
If you cannot connect to a VPN, problems with the IP address may be to blame. You could attempt switching from the TCP to the UDP IP protocol. While both have pros and cons, UDP is usually faster than TCP. Check out these secure VPN services with advanced VPN protocols.
4. Reinstall/Update your VPN
For connectivity troubles with Vudu, a simple restart of your VPN app may be all that is required to restore service. Reinstallation or updating the VPN app can fix potential bugs and connectivity issues.
The updated VPN app should be able to work as required.
5. Upgrade to a VPN that works with Vudu
If you have already tried the aforementioned troubleshooting steps without success, it's time to switch to a more reliable VPN service. We recommend ExpressVPN for Vudu streaming without interruptions and disconnections. So far, it is one of the best VPNs for Vudu streaming.
Why Vudu Is Not Working With VPN?
Vudu not working with VPN is because the Vudu website knows you are trying to access the streaming service from outside the United States; if you are wondering why is Vudu not working. Once Vudu establishes that you are using a VPN to stream its content outside licensed regions, it blocks your VPN immediately.
To identify the use of VPNs, Vudu primarily uses three methods.
One is a routine examination for DNS, IP, and WebRTC leakage. All reliable VPNs should not leak your DNS and IP address. In case you want to check your VPN's IP leaks, visit ipleak.net.
Vudu also checks your IP address against a GeoIP database to identify the IP address you are streaming with. You will not be able to access Vudu with a VPN if it utilizes an IP address from one of the blacklisted locations.
Vudu conducts its own IP checks, which is likely the test that made your VPN inoperable with Vudu.
Does Vudu Still Work with VPNs?
Yes, Vudu still works with VPNs. However, we only recommend using the most reliable VPN for Vudu for this purpose. We tested multiple VPNs and found ExpressVPN to be the best option for streaming Vudu's content.
This VPN offers excellent unblocking capabilities and refreshes its IP address list from time to time. So, even if your VPN IP gets blocked, you'll be able to use its servers again to unblock Vudu in no time. This will instantly fix your Vudu not working with VPN issues.
Get ExpressVPN for Vudu30-day money-back guarantee
Why Does Vudu Block VPNs?
Vudu blocks VPNs because of its licensing and distribution agreements. Vudu is restricted to subscribers in the United States only and employs geo-blocks to deny users outside the US access.
The streaming service knows that some users outside the US use VPNs and other third-party apps to gain access and is therefore on the lookout for these VPNs. Once it detects the VPN-supported IP addresses, Vudu blocks them immediately.
Therefore, we highly advise you use a VPN with obfuscated servers. Every server of ExpressVPN is obfuscated. Therefore, it's highly unlikely that you'd be detected by Vudu at all. 
Get ExpressVPN for Vudu30-day money-back guarantee
FAQs – Vudu Not Working with VPN
Yes, you can use Vudu with a premium VPN like ExpressVPN. The use of unreliable services results in problems like Vudu not working. This is why you need a premium service like ExpressVPN that can successfully circumvent Vudu's restrictions.
We hope this answers your 'Does Vudu work with VPN' query as well.
While it is true that using a VPN may cause a temporary slowdown in your connection speeds, ExpressVPN has worked hard to ensure that this is not the case.
Utilizing the fastest VPN can actually boost your connection speed if your Internet service provider has been throttling Vudu traffic. You may want to check that you're using the US server that's geographically nearest to you if you're experiencing a decline in video quality.
So if you're wondering which VPN works with Vudu and offers the fastest speeds, then it's ExpressVPN!
Yes, ExpressVPN works with Vudu. ExpressVPN has optimized US servers for buffer-free Vudu streaming. To watch Vudu with this VPN, get an ExpressVPN subscription and install its app on your device. Open the VPN, connect to a US server, and stream Vudu content.
You can also use ExpressVPN with your existing account of Vudu, and watch content in High Definition and additional security.
Conclusion
Vudu not working with VPN often results from the Vudu system noticing that you are streaming outside the United States. That is why you need to use a premium VPN service like ExpressVPN.
ExpressVPN goes undetected and circumvents the Vudu geo-restrictions allowing you to stream from where you are stress-free. Even if Vudu shuts down a server, a new one will be online in record time.
If you experience the problem, however, you can resolve it with Vudu not working with quick fixes like deleting cookies, changing your server and VPN protocol, and updating your VPN app.
That's all for our Vudu not working with VPN. Try our fixes and enjoy its content now!