What Is Ecommerce Customer Experience All About? The Complete Guide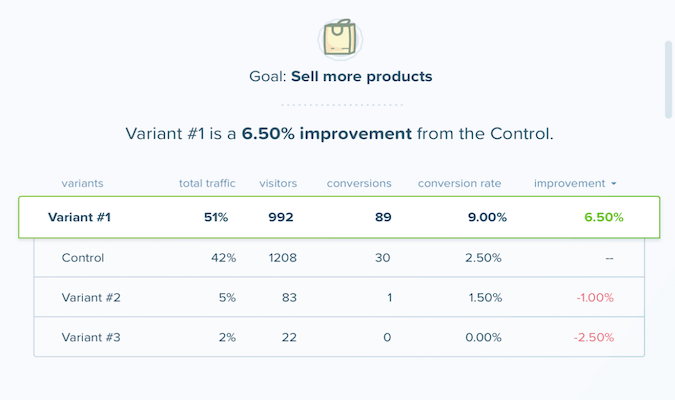 Customers are the lifeblood of any ecommerce business and they require a great shopping experience as much as a visitor to a brick-and-mortar store would. And, inversely, a poor customer experience (CX) results in customers leaving your store and higher shopping cart abandonment rates. Let's walk through all the ways you can make sure your ecommerce site's CX leaves a positive impression on shoppers and keeps them coming back to your business. 
How Does the Ecommerce Customer Experience Work?
Before we dive into how to improve your ecommerce customer experience, let's first define what it is.
In ecommerce, CX is everything that happens between the time a customer first arrives at your website and the moment they leave (hopefully with a purchase). This includes everything from navigation and site design to product descriptions, checkout process, and customer service.
Basically, if it's something a customer experiences on your website, it's part of your ecommerce customer experience.
And while you might think that the customer experience is all about making sure customers can find what they're looking for and check out quickly, there's actually a lot more to it than that.
Think about it this way: the customer experience is the sum of all the interactions a customer has with your brand, both online and offline. And while you might not be able to control everything, there are a lot of tactics you can use to ensure that everything you can control contributes to a positive CX. 
Why Is Customer Experience Important?
Beyond what we mentioned at the beginning of this post, customer experience can have a lot of knock-on effects whether it's positive or negative.
Customers have more choices than ever before. If they don't like the way your website looks or the way your products are described, they can easily find another store that better meets their needs. And unless your product is an innovative new product that can't be found anywhere else, chances are they will.
89% of customers would switch brands due to a single bad instance, and CX accounts for around 60% of all brand loyalty.
On top of that, ecommerce customers tend to share their experiences—good or bad—with other shoppers in the form of reviews, blog posts, community forum posts, and general word-of-mouth. If you deliver a good CX, you may be able to bring in more customers without any marketing efforts of your own. If you deliver a subpar CX, you may find yourself losing out on revenue or repeat business because someone shared their negative feelings.
In other words, exemplary CX gives you leverage and bad CX undercuts all the other work you're doing. In a world where customers are more fickle than ever, that's important.
What Goes Into Ecommerce CX?
As we mentioned earlier, there's a lot that goes into CX, especially in ecommerce. 
The most obvious aspect is your level of customer service. We all know how frustrating it is to sit on the phone for hours trying to get in touch with a representative. That's a narrow example, but any way that your service could fall short can leave a seriously negative impression on potential and existing customers. 
In fact, half of your customers will switch away from your brand after one bad experience.
In ecommerce, your customer service interactions are largely going to happen via email, and may occur on phone calls or live chat if you offer those ways for shoppers to reach out to you. Without in-person interaction, your opportunities to make a good impression are limited. 
This is why it's so important to have a strong customer service team that can field messages from shoppers and make sure their needs are being met. That entails covering everything in the buyer's journey from initial product questions to shipping updates and satisfaction surveys after the purchase.
The next major element of customer experience is your website itself, in terms of its design and user experience (UX). If you want to sell more of your products, you need to make it easy for your customers to buy from your ecommerce site. 
Your website should be visually appealing, easy to navigate, and responsive (meaning it works well on both desktop and mobile).  It's also your opportunity to highlight and strategically place your best products.
If a customer can't find what they're looking for or gets frustrated with your website, they're not going to buy from you. And if they don't know what they're looking for, it's your job to show them (and sell to them).
Your web store needs to also be on-brand, featuring your brand's colors, fonts, and style. And, make sure it loads quickly for visitors, too. No one wants to wait around for a slow website to load.
Investing in your site design can be time-consuming and pricey, but know that every $1 spent on UX yields $100 in return. Your efforts in this regard tend to pay off in a big way.
While customer services and site design are two of the more obvious elements of ecommerce CX, one that often gets overlooked is your written site content. 
Copywriting is what sells your product, markets your website, and helps you communicate your brand ethos to your customers. Good copy can be one of the bigger factors in convincing a customer to buy from you instead of your competitor. 
From your product descriptions and homepage copy to your blog posts and marketing emails, your copy needs to be well-written, persuasive, and on-brand. You also want to make sure you're using the right tone for your product. Are you casual or formal? Funny or serious?
Let's take this blog post for example.
We write for millions of website visitors, but when you land on this blog, it doesn't sound robotic, overly sales-y, or disingenuous. Your copy should be the same way—don't talk to everyone at once and instead make your audience feel as though you're speaking directly to them individually.
A few areas where your copy is especially important include:
Your home page: When visitors land on your home page, they should immediately understand what you sell and why they need it.
Your product pages: Each of your product pages needs to be well-written and persuasive, with thorough yet concise product descriptions that anticipate customers' questions. You want to highlight the features and benefits of each product of yours and convince your visitors to buy them.
Your shopping cart: You don't need much written copy on the shopping cart page, but a little goes a long way. By making discounts, promotions, add-ons, and shipping options clear and concise, you can prevent abandoned carts and encourage customers to complete their purchase. 
Emails: Your email list is another great opportunity to sell your products. Whether you're sending a weekly newsletter or a one-time promotional email, your copy should be well-written and persuasive.
The last, but perhaps most crucial, part of ecommerce CX is order fulfillment. Without ever stepping foot in a store, customers won't truly be confident in their purchase until the product has arrived at their doorstep.
Make sure your shipping options are clear to a customer at checkout (especially if you have free or expedited shipping to offer), be communicative about fulfillment updates (such as when an order has shipped and providing an estimated delivery date), and follow through after the order has arrived at your customer's location with an opportunity for them to leave feedback on their experience.
A related aspect of this is your return policy. This needs to be clear to your customers and placed on an easily accessible part of your ecommerce site. If you make the returns process a headache, you'll likely lose any chance of regaining that customer in the future.
How Can I Improve My Ecommerce Customer Experience Today?
With those elements of ecommerce CX in mind, how can you improve them to boost your conversions and customer retention? 
Let's start with ways to better your customer service. 
One of the most basic elements of improving a shopper's experience with your customer service representatives is to cut down on wait times. 
According to research from Zendesk, long customer wait times account for most of a poor customer experience. So, if you can cut down on wait times, you'll be well on your way to improving your ecommerce customer experience.
There are a few ways to approach this. If you have phone support, you may simply need to add more reps to field calls. But, that's not always feasible for an ecommerce business.
One of the easiest ways to address this, then, is to anticipate common questions and provide shoppers a way to get those answers without having to enter your support queue. The tried-and-true FAQ page is a great tool to use. Or, if you offer live chat on your website, you can implement a chatbot that can field common questions and provide those answers, lessening the strain on your human agents.
Using live chat, chatbots, and messenger apps to interact with your customers is called conversational commerce. Overall, these tools are a great way to improve customer service and increase sales. 
Beyond answering common customer questions, a chatbot can recommend products and even close sales for you. And wherever the chatbot can't finish the job, leverage live chat software to provide one-on-one customer service.
In this example from Nordstrom above, a small box in the corner of the site opens up to a customer service interface when you click on it. By automating things like order cancellation, price adjustments, order tracking, and returns, Nordstrom is saving customers (and their own reps) valuable time.
That leads us to improving your CX by improving your web store's UX. If you utilize live chat, make sure you're not adding clutter to your pages while making it easy to access the chat interface. 
That goes double for the mobile experience. Google says that 61% of users are unlikely to return to a mobile site they had trouble accessing, and 40% will go to a competitor's site instead.
This means that if your ecommerce store isn't optimized for mobile, you're likely losing out on sales. Make sure your store is responsive, easy to navigate, and fast loading on mobile browsers.
But the biggest area for making improvements on your ecommerce site is the checkout process.  You want to make sure it's easy for customers to find what they're looking for, add items to their cart, and complete their purchase quickly and easily.
Here are the key factors that define a good checkout experience. Examine your own site to see if any of these present an opportunity for improvement:
Make sure the checkout process is streamlined and easy to understand
Allow guests to complete their purchase without creating an account
Show the shipping costs and options early in the checkout process (or even on product pages)
Offer multiple payment options, including credit cards, PayPal, and even Bitcoin
Use a progress bar to show customers where they are in the checkout process
Display cross-sells during the checkout process (but don't be pushy)
Payment options are more varied than ever, so there is a real opportunity for making things more convenient for customers. 
A great option to provide is buy-now-pay-later services like PayPal Pay in 4, Klarna, Afterpay, or Affirm. That can help you attract more customers and boost sales.
These platforms are free to use and only take a small portion of your sale price as a fee. But if they result in higher sales or an increase in order volume, it's more than worth it.
And, of course, shipping options can make or break a purchasing decision. 
If you can offer free shipping, do it.
79% of online shoppers say that they would not buy from a site without free shipping, meaning that the amount of revenue you gain from offsetting your shipping costs pales in comparison to the amount of revenue you'd lose by not offering free shipping.
And if you're worried about competition, don't be. Only 17.5% of ecommerce businesses offer free shipping, so you would already be ahead of the majority of your competitors.
In addition to free shipping, you also want to offer fast shipping. The majority of customers are willing to pay more for faster shipping, so it's a great way to increase your average order value.
Last, let's think about how you market products to your customers. Whether you're using email or another channel, you'll want to employ customer segmentation to divide your customer base into groups based on shared characteristics. 
This allows you to tailor your marketing, product selection, and even your pricing to specific groups of customers.
For example, if you sell women's clothing, you might segment your customers by age, location, or interests, then use that segmentation to create targeted marketing campaigns, offer products that are popular with specific segments, and even offer discounts to specific groups of customers.
What Can I Do to Maintain Good Customer Experience Long-Term?
Making the improvements above are helpful, but this is not a one-and-done effort. There are constant, iterative improvements to be done on your ecommerce website and customer service processes. 
For the long haul, the key is to keep getting feedback from and data about your customers, so you have concrete facts about what contributes to a positive CX and what is detracting from it. 
The easiest and most common way to start getting this information is by sending surveys to customers after they've completed a purchase and received their products. That generates valuable direct feedback. You'll also want to collect and analyze user reviews of your company and products, whether they're leaving those on your website itself or elsewhere on the internet. 
That's a big part of long-term improvement to CX. Listening to your customers about what they loved and hated about their experiences with your brand is crucial. A social listening tool will help you track all this data in one place so you can quickly see what people are saying and how sentiment is trending.
We brought up segmentation and personalization in the previous section, and that relies on a way to capture, collect, and organize the data about your customers in one place. 
A CRM (customer relationship management) tool can help you collect customer data from a variety of sources and track it all in one place. This data can include everything from customer service interactions to purchase history.
Once you have this data, you can start to see patterns and make changes to improve the customer experience. For example, you might notice that a certain type of customer is having trouble with your checkout process.
You can then make changes to improve the checkout process for all customers, not just the ones who are struggling.
What about long-term analysis of your ecommerce site design? It can be a bit harder to know what the right changes are to make in order to improve CX than it is for customer service (where you're getting direct feedback from customers about the good and the bad aspects). 
Our own product here at Crazy Egg is a great tool for this, with two key features that will help you spot ways to improve your site design.
Heat mapping allows you to see where customers are clicking on your website's pages. This can be helpful in a number of ways, letting you see where site visitors hover and click, which products are enticing visitors to click on and view them, and getting insightful views into how people interact with your site elements. 
Crazy Egg also handles A/B testing, so when you spot opportunities for improvement from the heat map analysis, you can split-test two iterations of your site design and see which one performs better. 
Whether you want to measure variations for traffic, conversions, or clicks, you can try out different arrangements and make granular tweaks to see what lands better with visitors. That can entail anything from a whole homepage redesign to subtler changes like the placement of calls-to-action, buttons, product images, and site navigation links.