WordPress 6.1 is Released! Here's What's New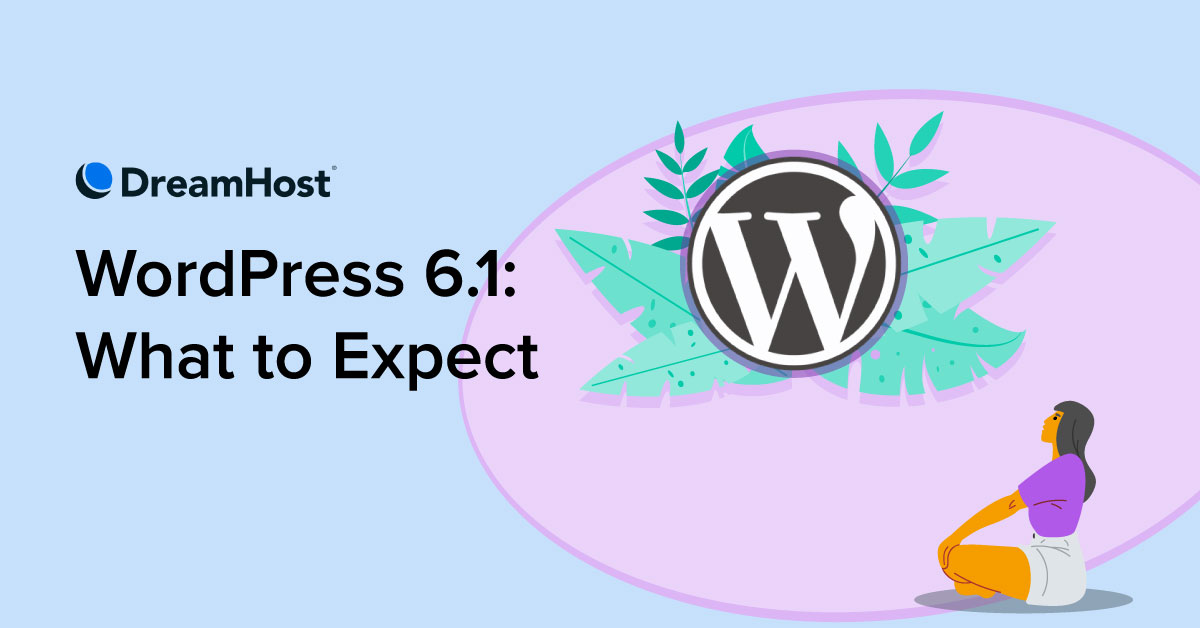 Recent releases of WordPress have been preludes to updates designed to fine-tune the content management system's user experience, stability, and efficiency. In early June 2022, Matías Ventura from the WordPress core development team released an early WordPress 6.1 roadmap covering the main areas of work anticipated for 6.1's official release, which happened today, November 1, 2022.
"The tune of the release will be to refine the experiences introduced in 5.9 and 6.0, weave the various flows into more coherent and fulfilling experiences for users, maintainers, and extenders, and close some gaps in functionality as we start to look towards Phase 3 of the Gutenberg roadmap," Ventura said at the time.
Development Focus Areas for WordPress 6.1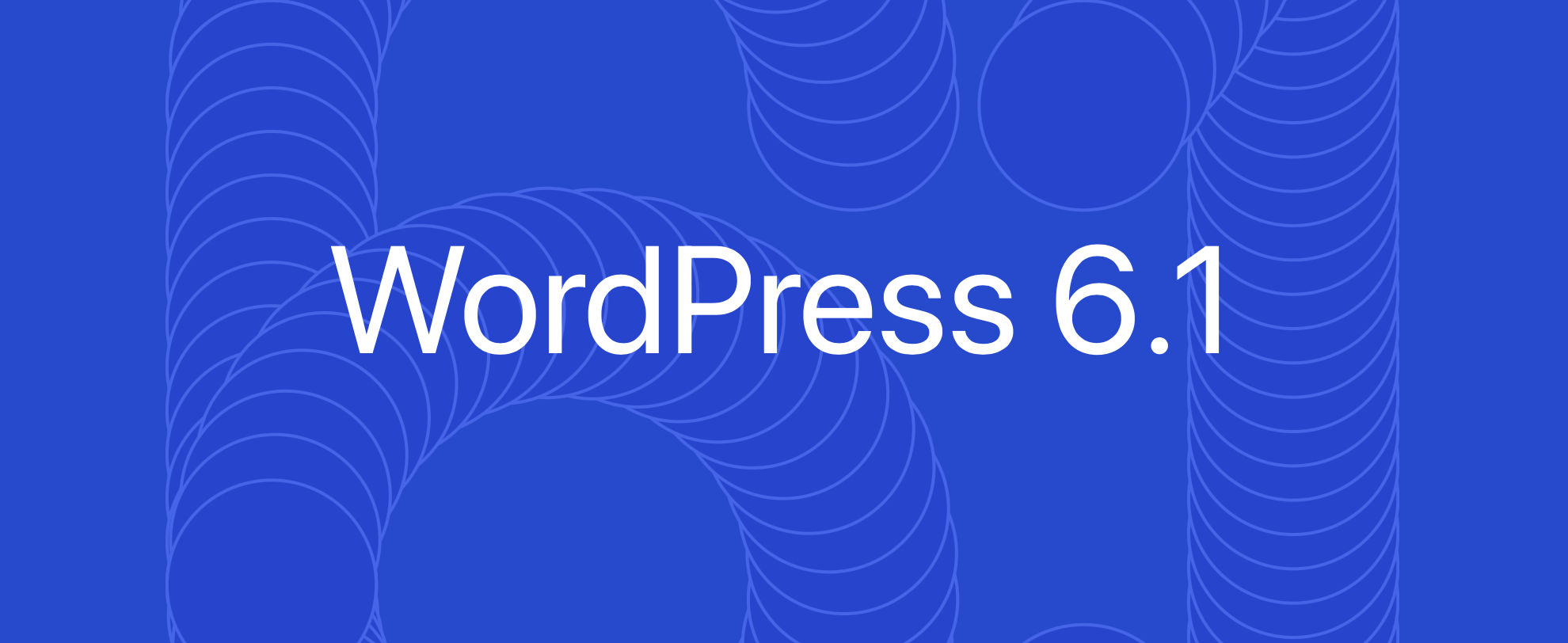 Ventura's initial roadmap highlighted five key areas that were expected to be developed.
1. Template Editor
Thanks to modifications to the template editor, users had been able to browse, visualize, and edit the structure of their sites with little to no knowledge of underlying code. The planned revisions to the editor would also provide more clarity between global elements like templates, template parts, and styles, the goal of which will be unifying the template editor and post editor user experience.
2. Building With Patterns
The development team was also keen to fully unlock the potential of block patterns that it highlighted in "Building with Patterns," which came along a bit late in the WordPress 6.0 development cycle. This element of the WordPress 6.1 update would allow patterns to be central to the creative experience for day-to-day users. Patterns would be able to be tailored for custom post types, and block types. Work on improving the block locking experience, and managing saved patterns was also expected.
3. Global Styles
The WordPress core development team's ongoing global styles roadmap includes updates to the styles engine, main interface and user experience, styles variations panel, web font and typography customization, cross-block elements, per-block styles and supports, and block style variations.
4. Blocks and Design Tools
Progress would continue on the global styles interface while improving support for restrictions, privileges, and curated presets. The 6.1 release would hopefully allow users to manage webfonts, implement responsive typography, and expand the blocks toolset — all to improve consistency, reliability, and user satisfaction.
5. Themes and Wider Adoption
The team would address issues concerning the ability to adopt features like template parts gradually on existing legacy themes. It would also look towards whether it would be possible to get broader access to theme.json editing, as well as look towards theme switching flows and how to best make use of new style and template possibilities.
Development Coming Into Further Focus
The first Beta, a version of the WordPress 6.1 software under development, was released on September 21, and the last one was released on October 4. During the Beta phase, core contributors' focus was on testing and fixing bugs. Some features from Beta weren't guaranteed to be included in the final release, however.
Then WordPress 6.1 headed into the home stretch with three release candidates on October 11, 18, and 25. Release candidates are the final stages in the version release cycle, signaling the potential to be a final release to the public.
Building Upon WordPress 5.9 and 6.0
Because the WordPress core team is continually discussing and developing new features and bug fixes, and testing them in beta releases, it is able to put out new major versions of WordPress quite quickly. WordPress 5.9, which introduced the hotly-anticipated Full Site Editing, was released on January 25, 2022. And WordPress 6.0, dubbed "Arturo," went live on May 24, 2022.
Related: Read More: WordPress 6.0 Arturo
Version 6.0 was a massive release that was a huge leap forward in what it offered to users in terms of features, functionality, and fixes. It included:
Accessibility. The WordPress open-source software itself has received upgrades so that it's easier to use overall.
Block editor

Bundle multiple style variations for block themes.
Create page content patterns that you can choose from to create your pages.
New ancestor property in block.json. This will allow you to restrict where blocks may be placed.
A new user interface will allow you to set a lock attribute for every block in the editor.
Registration of blocks from within themes
Unrecognized content in the content can now be preserved thanks to upgraded support.
The block theme export feature in the Site Editor has been given a very robust upgrade as well.
Block markup updates for image, quote, list, and group blocks
A new set of Post Comments blocks, No Results block, and more

Bootstrap/load. Skip unneeded queries by applying a do_parse_request filter.
Cache API improvements. wp_cache_*_multiple is now full CRUD.
Media. New filters and user interface additions.
More dynamic hooks for custom post types

Taxonomy improvements. Query caching, taxonomy query limits, navigation menu items, terminology changes, and more.
Themes. Streamlined patterns functionality for theme authors, support for multiple theme.json files, better export themes with Site Editor, and more.
Users. Sites with particularly high traffic will now be able to query and count users.

Updates for developers
New Features in WordPress 6.1
Let's dive into the features that are officially here in WordPress 6.1.
Release Candidate 1 was available on October 11. It marked the culmination of a lot of collaboration since Beta 3:  approximately 100 items had been addressed, and the number of updates and bug fixes since the release of WordPress 6.0 in May 2022 was more than 2,000. It was followed by Release Candidate 2 on October 18 and Release Candidate 3 on October 25, Release Candidate 4 on October 27, and Release Candidate 5 on October 28.
WordPress 6.1 is the third and final major WordPress release of the year. Here's what's new:
WordPress 6.1 New Features for End-Users
A new default theme powered by 10 unique style variations (learn more)
More design tools across more blocks (learn more)
Expanded and refined template experience and template options
More intuitive document settings experience
Improved quote and list blocks with inner block support
More robust placeholders for various blocks
Refined modal interfaces and preferences improvements
Automatic navigation block selection with fallbacks and easier menu management
Apply locking settings to all inner blocks in one click
Improvements to the block theme discovery experience
Accessibility updates, with more than 60 resolved tickets
Performance updates, with more than 25 resolved tickets
WordPress 6.1 New Features for Developers
The ability to opt into appearance tools to make any theme more powerful
New iteration on the style system
Add starter patterns to any post type (learn more)
Evolution of layout options including a new constrained option and the ability to disable layout options
Content lock patterns for more curation options
Expanded support for query loop blocks
Allow for the use of block-based template parts in classic themes
Filter theme.json data (learn more)
Fluid typography allows for improved responsiveness support
Ability to style elements inside blocks like buttons, headings, or captions in theme.json
Stay Tuned for More Updates
You can depend on DreamHost to keep you up-to-date on new information about WordPress as it becomes available. Subscribe now to receive updates via email.
Get Content Delivered Straight to Your Inbox
Subscribe to our blog and receive great content just like this delivered straight to your inbox.