Funding Your SaaS With VCs and Angels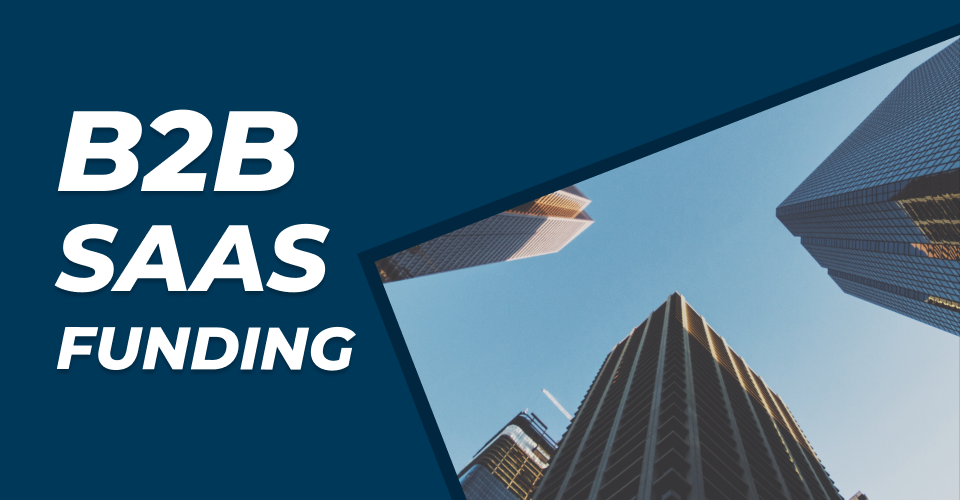 There are many ways to obtain funding for your SaaS. We recently covered some exciting ways to get funding without giving up equity, but in this article, we're looking at some of the more traditional methods. Funding by means of private equity can come from a few sources. The most traditional sources are banks and other financial institutions. In this article, we will focus on Venture Capital Funds and Angel Investors. Let's take a look at how you can get funding for your SaaS with VCs and Angels.
Stages of Funding
Before we look at Venture Capital and Angel Investors, here is a brief summary of the stages of funding. These are the points in a business' evolution in which they may seek funding. There are essentially 5 stages of funding: Pre-seed, Seed, Series A, B, and C. After those stages, the ultimate goal is going public or being acquired as the final stage in funding/investment. If you're at the Pre-seed or Seed stage and feeling stuck, an accelerator or incubator might be a good option to prepare for Series A+ funding.
Venture Capital
Venture Capital is a well-known way of securing funding by giving up an equity stake in your business. A Venture Capitalist can be a sole investor or a group of investors that create a VC fund together. If you work with a VC, they will take a stake of equity in your company in exchange for capital. VCs tend to invest in companies with high growth potential and have a higher risk/reward ratio. The idea of a venture capitalist is to buy a stake in the business, nurture it for a short period of time, then exit with the help of an investment banker. Usually, the VC has more operational power in the business and will get a say in making important decisions. Here are a few examples of Venture Capital firms from around the world.
Minato Ventures
Minato Ventures is a Venture Capital As a Service firm that tends to invest in the consumer, enterprise, health, marketplace, and fintech spaces at the Pre-seed and Seed stages. They invest primarily in East Europe and North America.
Cathay Innovations
Cathay Innovations is a global Venture Capital firm that aims to connect innovators everywhere. They have offices around the world. CI looks for visionary entrepreneurs in the commerce, fintech, digital healthcare, mobility, and energy sectors. They invest in series A, B, & C stages in North and South America.
EVP
EVP are early-stage investors (Seed and Series A) and "look for best in class early metrics, an engaged customer base, and strong revenue growth." They invest in around 10 startups in Australia and New Zealand annually, with typical investments ranging from $1-5m.
Micro VC
Micro VC is a mini version of traditional Venture Capital. These funds or individuals will often invest smaller amounts than traditional VC at the seed stage, taking on more risk but getting more equity for a smaller price. Some "super angels" that have a proven track record for investing in startups may start their own Mirco VC firm/fund. Billionaire Peter Thiel co-founded the well-known Founders Fund, for example. Here are a few more examples for you to look at.
Session VC
Session VC was founded in 2020 by Martin Altorfer and Philippe Bubb. In the two decades prior, they built and invested in many companies together. They will help you take a great idea to an MVP ready for Seed funding. The investment ranges from $150-300K. Lastly, they mainly invest in West Europe and Switzerland.
SaaSHolic
If the name doesn't give it away, SaaSHolic is a SaaS-oriented investment community. They help early-stage startups with everything from capital to go-to-market strategy. Additionally, this is a great place to turn to if you want guidance from SaaS operators with relevant experience. They invest mainly in North and South America and Pre-Seed, Seed, and Series A.
Speciale Invest
Speciale Invest is a passionate team searching for founders and startups that are just as passionate as they are. They invest $100-500K in founders pushing for innovation. India and North America are where they tend to invest.
Angel Investors
If you have seen shows like "Dragon's Den" or "Shark Tank", the investors on the shows are great examples of Angel Investors. These are high-net-worth individuals that are keen to invest in early-stage startups by exchanging capital in return for equity in the business. They may also provide mentorship, guidance, and a network to the business that they invest in. As with Venture Capital, Angel Investors often invest in companies they believe have high growth potential. Here are two examples of Angel Investors.
Fuse Capital
Fuse Capital is the leading expert in technology financing. They use a straightforward approach and are experienced in helping SaaS companies. Typically, they invest in Series A in Europe.
SaaS garage
This is the Pre-seed Angel fund for SaaS startups in Europe. SaaS garage is the umbrella term for all of Alexander Bruehl's Business Angel activities.
Summary of Funding Options
Here is a summary of the three types of investors we looked at in this article. The amounts are subjective and depend greatly on each individual case, but to have a general idea, this is a good summary.
Final Words
Taking your business to the next level is challenging. However, with the help of a VC or Angel, you will be able to scale faster and easier. If you're thinking that private equity funding is the direction you want to take your business, check out this huge SaaS Investors Database from Ventroduce. There you will find tons of investors and information to get you connected with them. We hope that this article will inspire you to get funded so that you can improve your product, get more users, and grow!