Tips and Tools to Help Your SaaS Product Sell Itself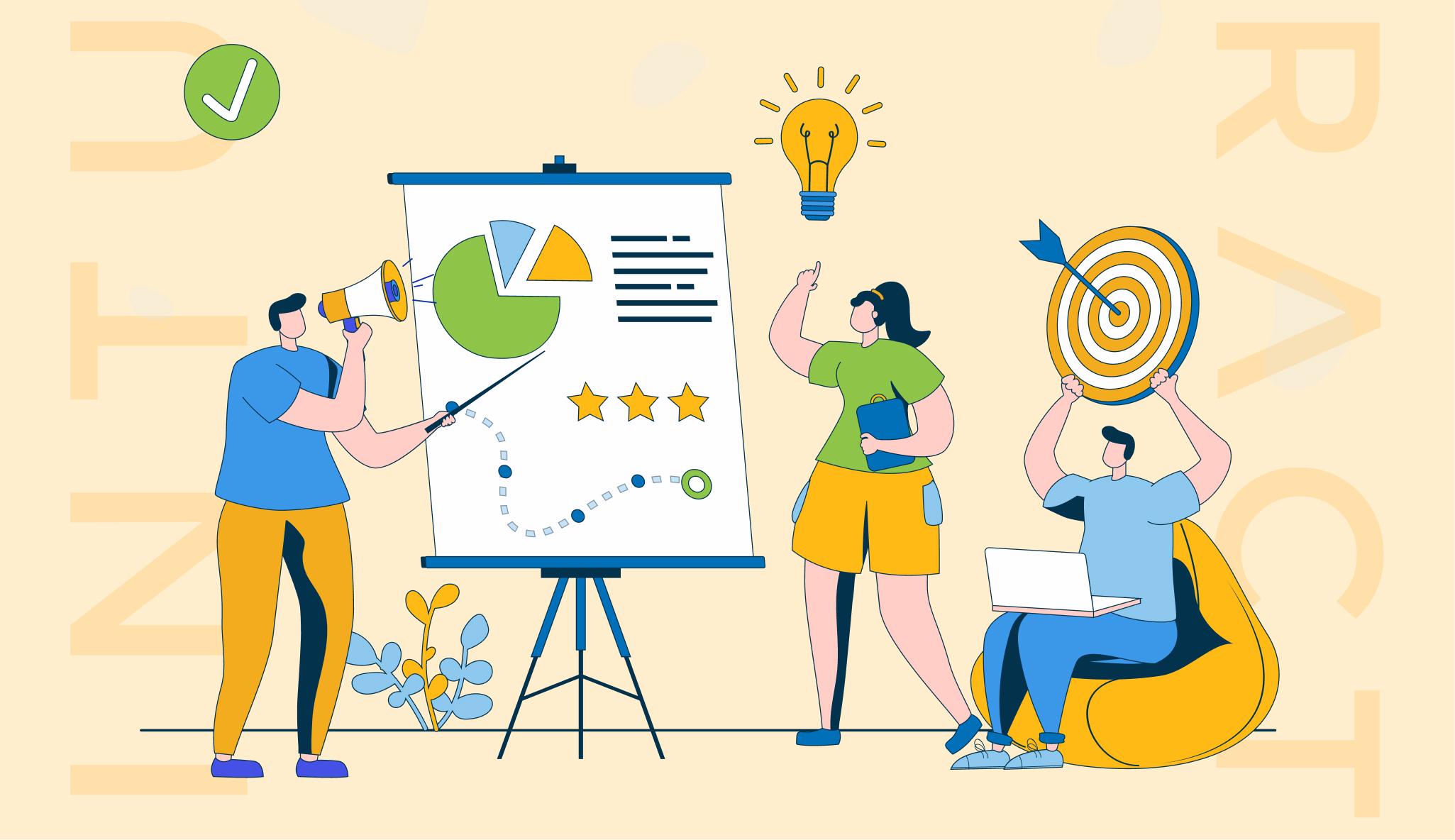 B2B marketing isn't easy. Marketing your SaaS product to potential customers is all the more difficult because the value of the product is directly related to the user experience. But to get them to use the software, you need to gain their attention first. It's a vicious cycle and unless you are equipped for it, SaaS marketing can be a pain.
If you can do it right, however, your SaaS product can indeed sell itself. Good product marketing is what sets SaaS leaders apart from the laggards. Customers stay back for the experience more than they do for the product. And user experience starts right from the marketing content you put out.
Providing your audience with value while seamlessly putting your SaaS product in front of them as an ideal solution for their pain points is one way to achieve both goals. A great experience for your audience and exemplary SaaS marketing combined into one solid strategy. This is what almost every major SaaS company is doing today with its product-led growth (PLG) strategy.
In this article, we'll discuss all about how a product-led approach can help your SaaS product sell itself and what tools can help you execute your product-led content marketing strategy to perfection.
How to Make Your SaaS Product Sell Itself?
The first thing about customer acquisition and customer retention in SaaS is showing them what you can offer. No matter which industry or vertical you're in, there are hundreds of similar SaaS products today that probably offer the same solutions as you do. So to make your product sell you've got to get potential customers to use it and feel the difference. This is how you acquire product-qualified leads – leads that have had a first-hand experience of using your product and have enjoyed it.
Here's how you can approach this.
1. Start with getting your product positioning right
To get the right product-market fit, you first need to make sure that your product positioning is on point. You need to find out who could benefit the most from your product and what use cases they could apply it to. Without positioning your product correctly, you may be wasting your marketing efforts and unable to target the right users. Proper product positioning also adds to the customer experience as anyone interacting with your content and product will have a clear idea of what they are in for.
Your product's value proposition should clearly tell a prospect –
What it offers that they need
How is it different from its competitors
What proof do you have that the product does what you claim (free trials, user reviews, case studies, etc.)
2. Focus on product-led growth marketing
Once your product's value proposition is fixed, you need to start promoting it to the right prospects. All your marketing efforts should be directed toward putting your SaaS product in the limelight. This can be very well achieved with the right product-led content marketing strategy.
In product-led content marketing, the product is effortlessly woven into the narrative without making it look promotional or salesy. The content that you create will still be valuable to the audience, offering them a solution to their problems. But this solution could be demonstrated using your SaaS product. Or you could illustrate a point using your product.
Not only will this address their problem but will also show them that you have just the right tool to solve it, encouraging them to try it out. Product-led marketing is one of the very few methods that can generate product-qualified leads for you with practically no customer acquisition costs.
But creating product-led content is not as simple as it sounds. It requires the involvement of different teams within a SaaS business. In product-led companies, no team works exclusively, as inputs from everyone are required to improve the product and the product-led content.
3. Get all teams on board for product-led growth
An important step in SaaS marketing is getting everyone on the same page. PLG strategy requires your product development team, customer success team, sales team, marketing team, and others to work together sharing the insights they gain from their respective sources.
For instance, to create a product-led content piece, a content marketer needs to know exactly what the product is capable of doing. They will need inputs from product development regarding key features, use cases, problems that the product can solve, and so on.
Similarly, the product development team needs to know what customers have to say about the product's features and product usage. This requires them to collaborate with the sales and customer success teams that gather insights from customer feedback. These customer insights can help the product team identify deficiencies in the product and user experience, giving them more opportunities for improvement.
So for continuous improvement of your SaaS product and its accurate representation in product-led content, a culture of collaboration between the different teams is a must.
4. Create content for every stage of the customer journey
The aim of product-led marketing is not just customer acquisition but also customer retention. Getting new customers to try the product is easier when compared to retaining existing customers. Because if you cannot keep up with their expectations or fail to deliver the same value that you did in the beginning, they can always switch to your competitors.
To help your existing customers find new ways of product usage, it is important to create content for the different stages of the customer journey. For the top of the funnel, you could create blog posts and articles that create an awareness of your product.
For the middle of the funnel, you can produce case studies, whitepapers, and product comparisons that will take the potential customer closer to a decision. Bottom-of-funnel prospects need content that will help them get started with your product as they are almost in on the deal.
Similarly, for your existing customers too, you need to create educational content encouraging them to try new features or apply the product to different uses.
5. Offer freemiums and free trials
All your product-led content marketing will yield no real results if you don't give prospects a chance to explore your SaaS product for free. Customers will usually not be willing to pay for a product simply on the basis of the claims you make in your content. They need to see the value for themselves.
This is where a freemium model or a limited period free trial could help. A freemium model is where you offer some of the basic features of your product with a free account, and if the user wants to try advanced features they would have to buy a premium plan.
Some other SaaS business models offer users a 15-day or a 1-month free trial after which the user needs to decide if they want to purchase a paid plan.
These models allow potential customers to get a first-hand experience of using the product, giving you more product-qualified leads. According to statistics, 84% of new SaaS users usually pay for the service after using a free trial. This is exactly how a SaaS product sells itself.
6. Offer short, targeted demos
Not all customers may be interested in a freemium or a free trial. Some may want to engage with your sales team and book a demo. This is an even better opportunity to convince your potential customer of your SaaS product's value. But the problem with this method is that most SaaS businesses offer the same demo to all their prospects. As a result, the demo is extensively long (showing all the features), boring, and not as impactful as it should be.
The better approach here is understanding what the prospect's needs are and deciding which of your product's features will be of most use to them. Keep your demos short and to the point, making sure that you highlight only those features that the user would be interested in.
Another important thing to remember, be it in creating your product-led content or your demos, is to approach it with a customer-centric focus. Always talk about how the product can benefit the customer and not about the product's features. Your product may have the most extraordinary features, but if the potential customer does not see a benefit in it, they will not put their money on it.
7. Communicate with your prospects and existing customers
With everything else taken care of, it is important that you communicate with your qualified leads throughout. And this means not just before a deal is closed but also after. Every time someone signs up for a free trial, asks for a demo, or remains inactive for a few days, you must get in touch immediately. Customers seek a human connection for resolving their issues. In a survey of American consumers by TCN, 69% of respondents said they preferred communication over phone calls while 54% preferred emails for communicating with a business.
Communication not only helps resolve issues faster but may also bring to light issues with the product you didn't know existed. It helps new and existing customers from slipping through the cracks. 68% of customers leave when they feel that a company does not care about them.
So offering support and communicating at every step is crucial.
Tools to Support Your Product-led Growth Strategy
1. Narrato – Content collaboration platform
The most important tool for product-led companies are probably collaboration tools, as they need all their teams to work together. Narrato is a content collaboration platform that helps different teams collaborate on content planning and creation.
The platform has custom user roles with different levels of access, so you can control how your team members access content projects. Collaboration features include on-content comments, @mentions, and messaging. Sharing content with team members is also very easy. You can share public links to content tasks with viewing, commenting, or editing access.
Apart from seamless content collaboration, Narrato also has powerful content planning and creation features. The text editor and AI content optimization features help maintain content quality with grammar and readability checks. SEO content briefs can be generated to get keyword suggestions, question/topic suggestions, references, competitor links, and more for your target search term.
The platform also offers a very intuitive AI writing assistant and AI topic generator that can speed up your content ideation and creation process. Other content planning tools include content calendars and Kanban boards, content style guides and templates library, and more. You can also build custom content workflows and add workflow automation to define your process.
Narrato has a content marketplace as well where you can order content and have it delivered within 48 hours. Narrato marketplace has hundreds of quality-vetted freelance writers and your content order is automatically matched with the most suited writer on the platform.
2. Attrock's Image Compression Tool
SEO plays an important role in SaaS marketing success. And your page loading speed plays a major role in that. 
However, images and videos can be a spoilsport here due to their file sizes. With Attrock's Image Compression Tool, you can easily compress your images without compromising on their quality. 
It works from any browser, and you can compress up to 5 images at once using the free version.
Adding these compressed images to your SaaS website or blog can help in improving loading speeds in turn boosting your traffic and leading to greater sales.
3. SocialPilot – Social media marketing tool
SocialPilot is one of the best Hootsuite alternatives that lets you schedule posts to more than eight top social media platforms. The platform can help SaaS marketers tackle their social media marketing activities quickly and efficiently.
Its bulk scheduling capabilities let you schedule as many as 500 posts at once. You can customize posts for the different platforms and add emojis, GIFs, alt texts, custom fields, URLs, hashtags, and more.
SocialPilot also has content curation features and RSS feed integration, allowing you to curate trending posts for inspiration. You can also download or share white-label reports for a quick insight into your social media performance. 
Apart from this, SocialPilot can help you engage better with your target audience using its Inbox feature. You can also collaborate with your team by assigning workflows and regulated access.
4. Helpcrunch – Customer communication platform
Helpcrunch is a customer communication platform that brings together your customer success, sales, and marketing teams together. The platform has some very powerful tools like Auto Messages, Popup Builder, Knowledge Base, and more.
You can build your own customized live chat widgets to offer the best user experience to customers as well as make the job easier for your sales and support teams. You can add offline and pre-chat forms for faster resolution of customer queries. Agents can also tag, assign and merge conversations for faster action.
Apart from this, you can create help articles for the knowledge base of your SaaS website, offering customer self-service. Helpcrunch also helps build targeted email campaigns and has a helpdesk software that brings all email and chat conversations to one place for better customer support.
5. Heap – Digital insights platform
Heap is an analytics tool that provides you with 360-degree insights into the customer journey. The platform offers you users' behavioral data that help you identify what triggers actions from users and thus improve the product experience.
The Heap Illuminate feature brings to light the hidden opportunities and roadblocks that can affect conversions for your SaaS products. It also offers Step Suggestions that identify major milestones in your customer journey, Pageview suggestions, and more.
Heap also helps with user segmentation based on behavior to help you better personalize the user experience in your content and on your website. Other useful features include customer insights reports, playbooks, intuitive dashboards for data visualization, and more.
6. Userpilot – Product growth platform
Userpilot is a product growth insights platform that helps with a range of solutions like user onboarding, product adoption, account expansion, customer retention, and more.
With Userpilot you track your product growth by analyzing product usage data across a user's journey and goal tracking. The platform provides actionable insights and analytics on various feature usage. You can also build personalized in-product experiences for your users to increase engagement, that in turn helps with feature adoption and customer retention.
Userpilot helps you build micro-surveys within your app to gather customer insights to better optimize your product experience.
7. Slite – Knowledge base platform
Slite is a one-stop solution for building knowledge bases for your internal team. It has a host of collaboration features that can help remote teams work together on their SaaS product and product-led content marketing.
With Slite, you can centralize and organize all your learning material and information resources in one place. It allows not just written instructions but also videos, sketches, and other assets to help your team understand your processes better. You can have different channels for different teams and areas, and save relevant docs in these channels so they are easier to find.
There are tons of templates on the platform for everything, from hiring scorecards to customer CRM to help center planning and more. The platform also has a discussions feature where you can start a chat with your team members and streamline the decision-making process.
8. RightMessage – Website personalization software
RightMessage is another tool that can help you improve the user experience on your SaaS website through personalization.
Some of the key features on this platform include email list segmentation, sales page personalization, survey and quiz builder, CTA personalization, and more. With RightMessage, you can decide when to pitch what content to your users based on their journey. You can personalize your opt-in forms and offers using customer data you already have.
You can also build attention-grabbing widgets to maximize conversion and prevent customer churn rates. Apart from all this, you can also create several landing page variations to go with your ad campaigns, personalize your product descriptions and sales page based on user behavior and segmentation, and do a lot more.
Summing Up
Selling a SaaS product is all about providing your potential customers with an unmatched user experience. This is true for every point of contact you have with a prospect, starting from content on your blog to your sales and customer support calls. Knowing how to put your product in front of them in the best light, without really pushing it, is the real skill that SaaS marketing demands. With these few tips and tools, you should be able to market your SaaS products better and keep both new and old customers happy.