5 SaaS Customer Success Trends You Need to Follow in 2022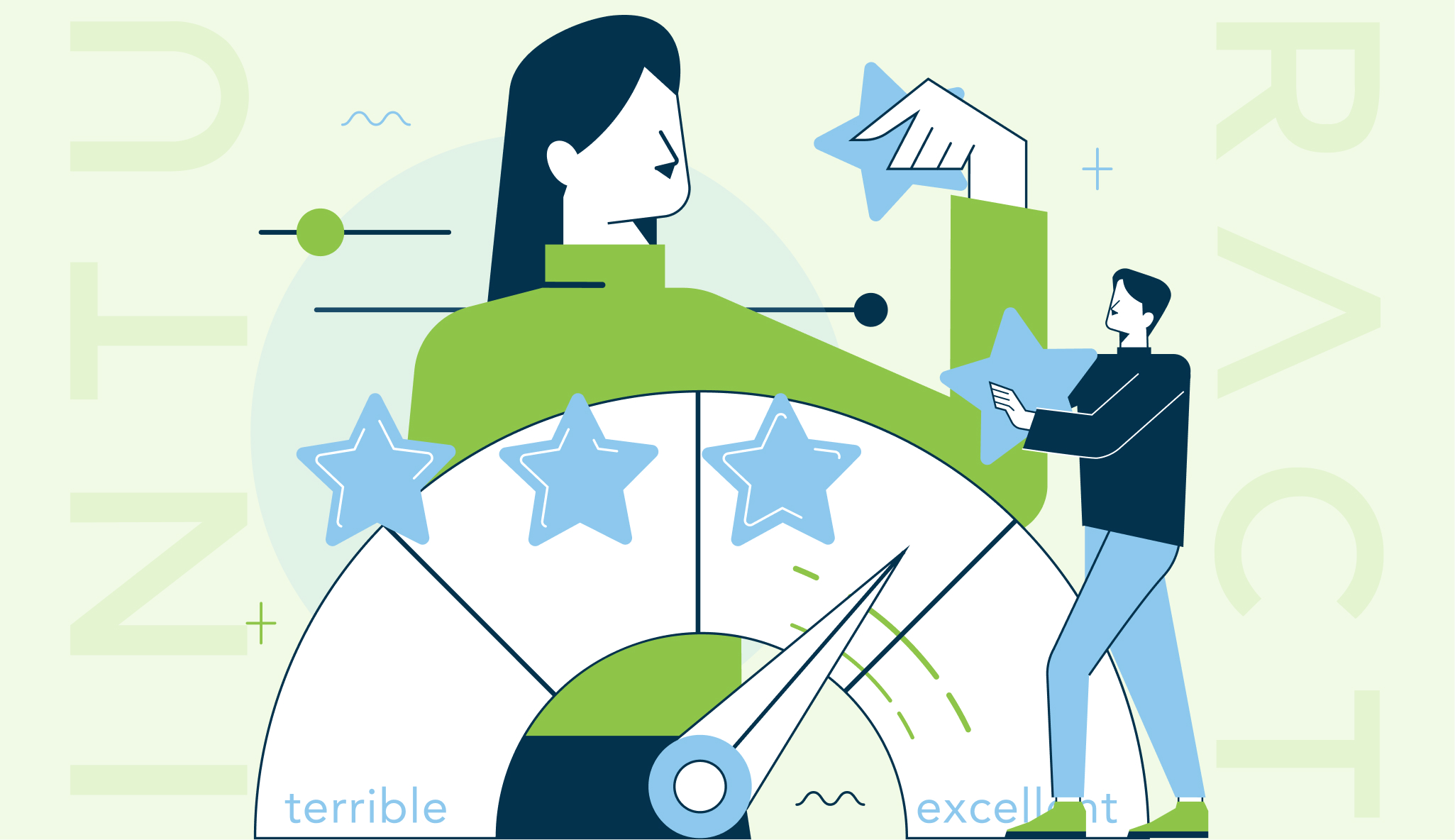 Customer success has changed drastically over the years, but the global pandemic has impacted the SaaS customer success process the most.
For example, when you think of "customer success," you do not only think of reducing churn anymore. You also think of customer acquisition, retention, growth, more focus on value, and more innovative dynamic strategies.
This means that customer success is much more intricate and layered than ever before.
Therefore, you need to stay on top of recent trends and predictions to take the spotlight from your competition.
In this article, you will find the five SaaS customer trends that you need to follow in order tol make your business stand out in 2022.
Without further ado, let's talk about customer success.
What is Customer Success in SaaS?
Customer success can be defined as a strategy that supports your customers to be successful when using your product or service. According to Forrester Research, over 72% of businesses say that improving customer experience is their top priority and SaaS businesses depend on acquiring and retaining customers to sustain growth.
Without returning customers or recurring revenue, SaaS companies cannot establish a healthy customer cycle. Streamlining your user onboarding process, actively listening and adjusting your features to serve your customers better, and prioritizing their needs enable customers to get the most value from your service and improve customer retention.
A returning customer is the key to spreading your brand's message. Happy customers are more likely to recommend your products to their circles, and ultimately happy customers build successful SaaS companies.
Why is Customer Success Important for SaaS?
If the company is the body, the recurring revenue is the heart, and the customers are the blood of every SaaS business.
Even though the importance of customer success in SaaS can be discussed in great detail, we can specify three different reasons why you should invest in customer success teams:
It reduces churn. If customers leave your company at an alarmingly high rate, it will be much harder for your SaaS business to stay healthy, aka profitable. Customer success intervenes at the most crucial spot to reduce the churn as much as possible.
It increases customer lifetime value by offering value. Every SaaS company wants to see people getting the most value from their products or services because it establishes an emotional connection with the brand, and ultimately they extend their contracts. Also known as the "aha moment", enabling the customer to understand your value in the shortest span is only possible through customer success teams.
It maximizes engagement and referral rates. Keeping your customers engaged with your brand is a hard job. But it is a hard job that pays off well. Curating content based on your customers' needs and anticipating some of the questions they might have while using your product is a good starting point to creating your customer success strategy. And when customers are happy, they will talk about your product online or offline, enabling new target audience segments for you, so you don't have to go those extra miles.
Two Customer Success Tools for SaaS
1) Custify
Custify is one of the most powerful customer success tools with its user-friendly and proactive platform for SaaS businesses to reduce churn and maximize the customer lifetime value.
With Custify's automation and playbook features, you can easily send personalized messages and actions to your customers or assign tasks to customer success managers.
You can also track health scores or set new ones to get a full picture of a customer and their behavior. Their simplified onboarding makes it easy to navigate and assist customers.
2) ChurnZero
ChurnZero offers great value for bigger SaaS companies. From onboarding to renewal and expansion, ChurnZero's holistic customer success strategy is especially helpful for automating repetitive tasks and monitoring customer relationships.
5 SaaS Customer Trends to Follow in 2022
Customer success cannot be separated from churn, acquisition, retention, or in other words, marketing and sales. It is a highly dynamic and collaborative field. Still, the goal remains the same despite the harshness of fleeting years: To provide the best user experience and customer support and meet your solution with the customer at the right time and place.
Sustaining a healthy customer relationship enhances customer loyalty and trust. And this relationship is only possible if you provide users with valuable products. In order to establish your brand's authority and expertise in SaaS, you must create products or services that people need and use regularly.
If your product is not their go-to solution that they actually use in their daily lives, then you will not have many successful customers or a high product adoption rate.
To prevent this from happening to your SaaS business, it is best to follow the latest trends and predictions related to your niche and plan your investments according to your needs.
Here are five SaaS customer success trends you should keep an eye on in 2022:
1) AI/ML will continue to be the center of customer success
More and more companies have turned to artificial intelligence (AI) and machine learning (ML) over the past few years. This growing trend is partly attributed to the COVID-19 pandemic, as everything transferred to online channels. But the overgrowing interest in online businesses is a good factor on its own.
There is too much data and too little time to sift through manually.
New customer success software powered by AI and ML can scan millions of data in a few minutes, map past user behavior and customer engagement activities to minimize customer churn rates and predict what actions can lead to better retention. Then, it creates actionable recommendations for customer success managers to use when customer lifetime value is at risk.
AI-powered customer success software is great for monitoring metadata, engagement data, and product adoption data to understand what motivates upsells or new renewals. You can also analyze this data to tailor your product or service for a positive experience.
2) Customer journey mapping will become one of the defining trends
With data-driven and AI-powered technology available, customer journey mapping is no longer a hassle. Although there are many touchpoints to consider and insights are easily available for your business, you can, and you must, leverage them to maximize your customer interactions with active users to accommodate their needs, address their concerns, and answer their questions.
There is a prevalent misconception about customer journeys: It ends when a customer completes a purchase. On the contrary, the customer's journey only begins after their initial purchase. You must provide them with a seamless customer onboarding process that will introduce the benefits of your product and service in addition to its features.
                                                              Source: UserGuiding
With UserGuiding, you do not need to learn coding to create elaborate guides, hotspots, tooltips or promoter surveys for your SaaS company. You can create a step-by-step introduction for your product with a few clicks and highlight the best features that users might find the most helpful.
A good user onboarding experience gives the most access to your customers to engage with your brand and has first-hand experience with the value you promised to deliver.
If your onboarding is excellent, then your customer engagement will increase too because they will not struggle to understand your tools. Onboarding also helps you collect feedback from customers and optimize customer experience, which is useful for creating customer journey maps.
Customer journey mapping also helps you visualize how customers advance while subscribed to your service. With the help of a customer journey map, it is possible to plan your content and marketing strategies to grow your SaaS business.
3) Automation will increase in 2022 and following years
The advance of AI entails automation as well. It is only natural that after a global pandemic, businesses turn to automating their repetitive and simple tasks to create more time and space for more complex tasks at hand. Automation evaluates your customer base's previous activity or lack of activity so that you can create custom content and campaigns to engage or re-engage with them.
With automation, it is also possible to leverage these tools:
Welcome and follow-up emails
AI chatbots
Automated workflows to focus on increasing customer lifecycle
Increasing the product usage by a single user with automated engagement content or actionable tips.
Automation is great to focus on involving your successful customers to retain longer and you can reduce the back and forth while handling customer success management with a good tool.
4) CX & UX will determine the SaaS customer success
It is impossible to imagine customer success without customer experience (CX) or user experience (UX). Basically, if your CX or UX does not translate the efficiency and inspiration promised with your service, then customers will switch to another brand to seek solutions.
In other words, if your SaaS business is not customer-centric, customers will not feel satisfied and leave.
Although CX and UX have different measurements, their goal is to keep customers satisfied and make them feel successful. They are necessary to get customers to their "aha moment."
5) Proactive engagement will become the top priority
To go beyond your competitors, you cannot simply release a product, offer support and run periodical checks on your customers anymore. You must make customers happy by integrating a customer-centric approach.
SaaS customer success depends on nurturing your customers' needs, keeping proactive communication channels open and operating, and improving your unique value proposition.
Knowing how you can improve customer success efforts and relationships with customers is a good way to work on your churn rate and leverage growth opportunities.
To Sum It Up
Keeping up with these trends and prioritizing customers allow you to highlight your best features and benefits. Customers happily return and regularly use your products because they feel that their needs are acknowledged and they are getting their money's worth back with your service.